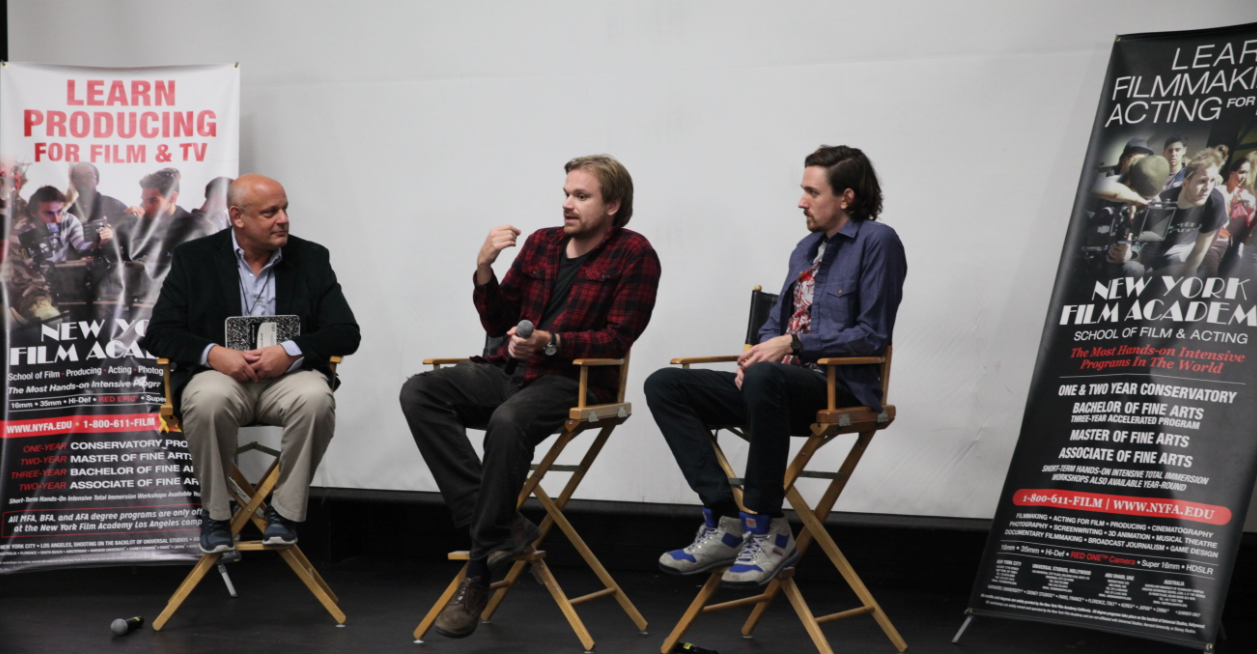 The New York Film Academy's Producing Program Industry Speaker series hosted an exclusive screening of the new film Bad Turn Worse this week at the Union Square Screening Room. Opening this weekend in New York, and then fifteen cities across the United States (as well as Video On Demand), NYFA students participated in a post-screening Q&A session with filmmakers Zeke and Simon Hawkins, moderated by Producing Department Co-Chair Neal Weisman.
The story revolves around three Texas teens who hope to make a break for it and escape their dead-end existence in a cotton-mill town but get sucked into the seedy underbelly of organized crime when one of them steals from the wrong man.
Having premiered at the Toronto Film Festival, and picked up for distribution by Starz, the movie is a thriller set in rural contemporary Texas. The directors, who are brothers, cited various influences in making this first feature film including Terence Malick's Badlands, Steven Spielberg's The Sugarland Express, and James Foley's At Close Range. Made on a low budget, the film shot over forty days, and stars a host of emerging young actors, as well as William Devane (currently appearing in Interstellar). The directors shared their experiences working with L.A. based producers Justin Duprie and Brian Udovich, as well as heads of departments Cinematographer Jeff Bierman and Production Designer Seong-Jin Moon. Director Simon Hawkins also served as Editor on the film. The filmmakers explained their work process, what it's like to direct as a team – who also happen to be brothers.
NYFA students were pleasantly surprised to hear that director Simon Hawkins took his very first film course at the New York Film Academy twelve years ago. Screening his first feature film on campus was an exciting homecoming for this NYFA graduate!
by nyfa