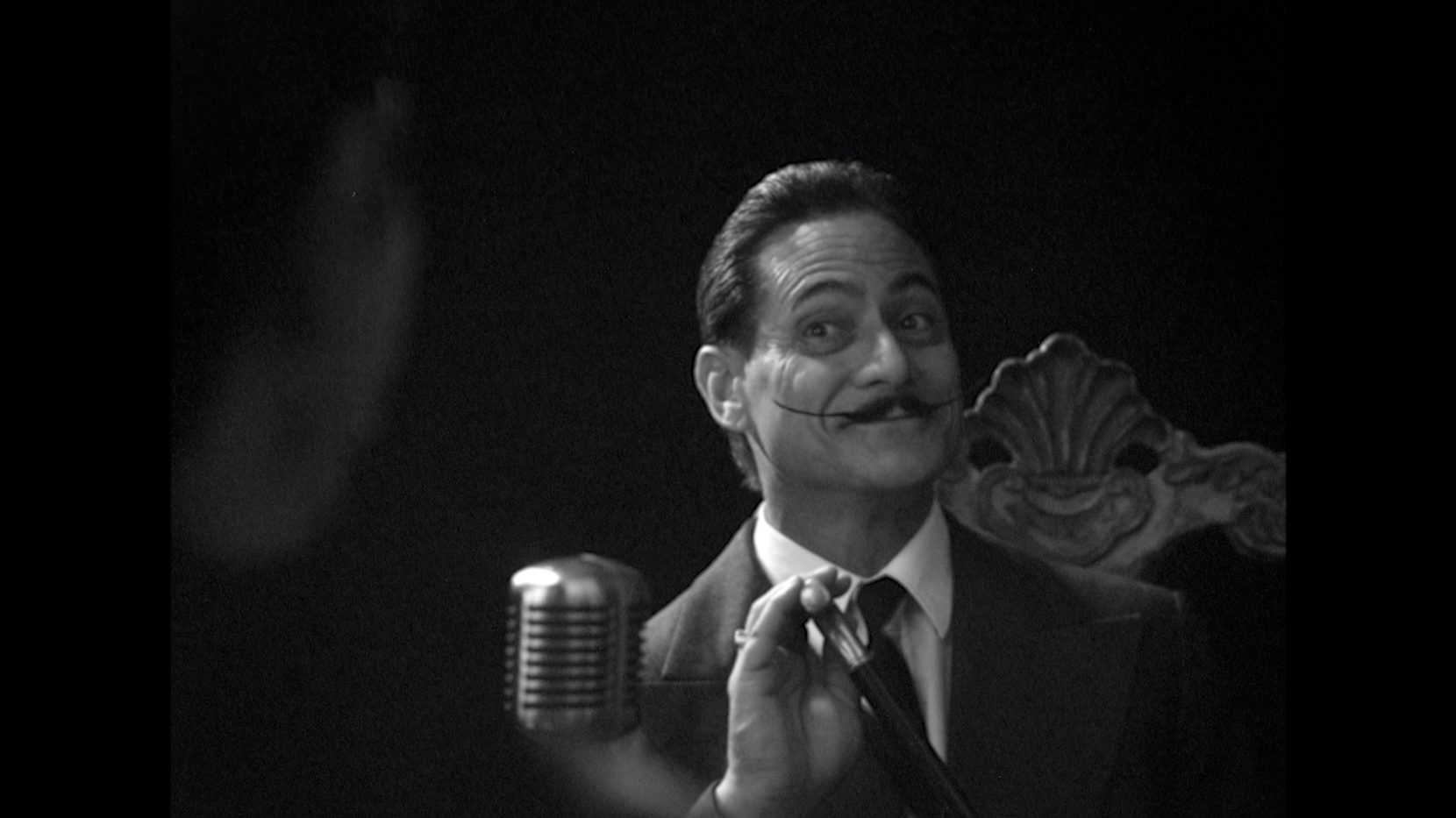 One of our BFA Filmmaking students from the New York Film Academy Los Angeles, Ilya Rozhkov, is already making his rounds at the festivals and experiencing critical acclaim with his film Sabre Dance, which imagines a meeting between two historic artists, Salvador Dali and Aram Khachaturian. The story starts with Khachaturian giving a performance to the people of Spain. After the show, the world-famous composer is showered with praise and given the opportunity to meet Salvador Dali. From this meeting, Aram learns that artists can be completely different in their attitude toward life, art and etiquette.
Rozhkov's film premiered at the San Louis Obispo Film Festival, and has already won a Best Performance Award at the Sierra Canyon Film Festival. Next up for Rozhkov on the festival tour are the Sacramento Film Festival, the USA Film Festival (Academy Award Qualifying Festival), Madrid Film Festival (European Premiere), Cannes Film Festival (Short Film Corner), and the Other Venice Film Festival.
We had the opportunity to ask Mr. Rozhkov a few questions about his film and his experience thus far at the New York Film Academy.
NYFA: Congrats on the success you've had so far with your film Sabre Dance! Can you tell us where the idea for your film originated?
Sabre Dance is based on a great story that I've known for a long time, but I felt a real connection to it after I read Mikhail Veller's novelette Sabre Dance, which describes the same events. After reading the novelette, I connected to the story on a personal level.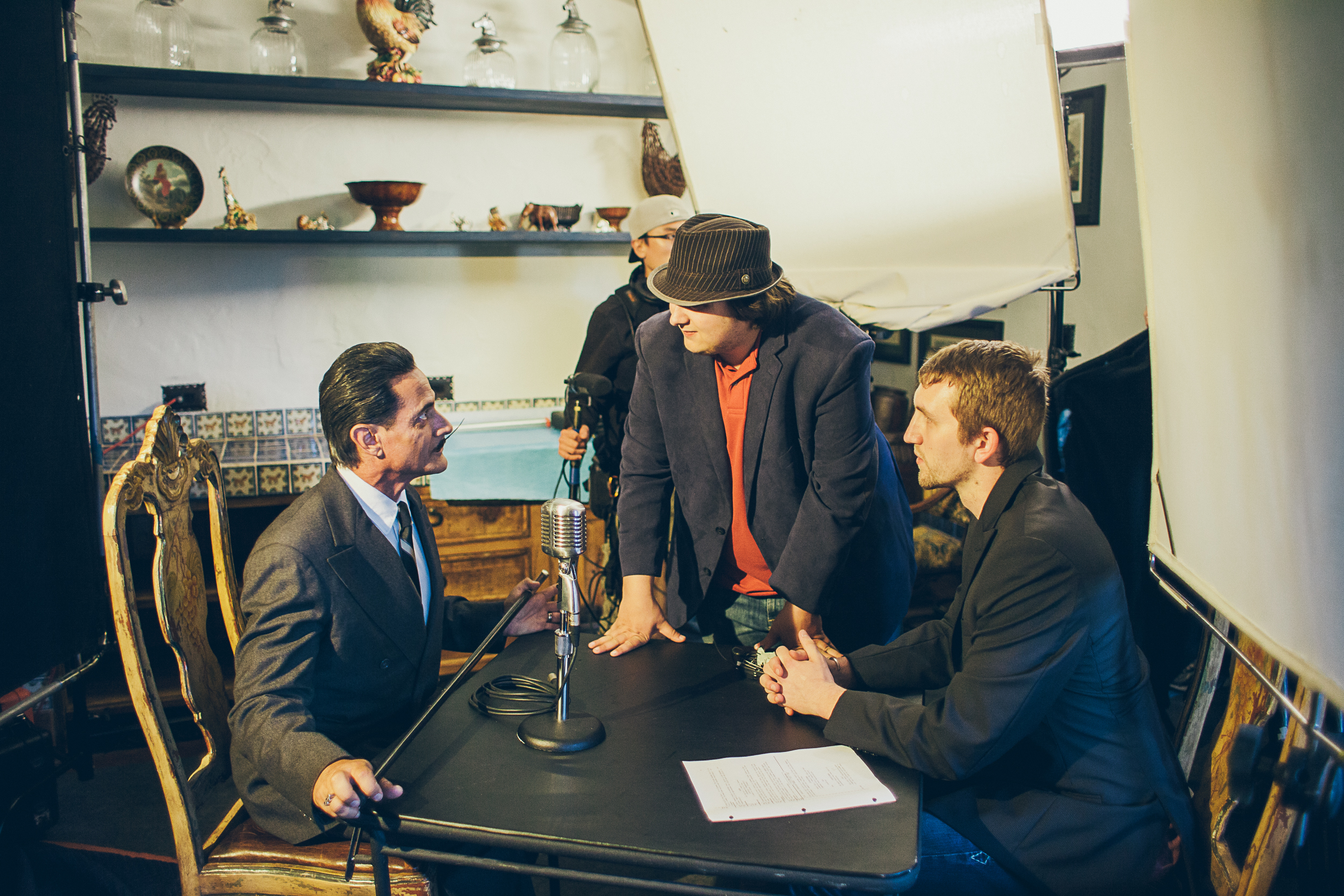 Could you describe some of the challenges of working with the actors in your film?
I think one of the biggest responsibilities of a film director is to provide the best guidance for actors to portray the characters of the story. In the case of Sabre Dance, some of these characters are also real historic figures, which gives a responsibility of historical accuracy.
Working with Armen Babasoloukian (who portrayed Aram Khachaturian) was an incredible journey, which required a lot of preparation. Since Aram is not only a composer, but also a conductor, we worked with a conducting coach so Armen could really conduct in front of the camera. He did a fantastic job preparing, and when it came to shooting the orchestra scene, Armen was actually conducting the orchestra. I felt incredibly happy when one of the orchestra players, who actually worked with the real-life Aram Khachaturian, approached Armen and told him that he was looking and conducting just like the real Aram. I'm extremely glad that he received the Best Performance Award at Sierra Film Festival— he absolutely deserved it.
Working with Greg Louganis (who portrayed Salvador Dali) was a very enjoyable experience. I had no idea about his Olympic successes until we started preparing with him for the part. When we cast him, I just saw an incredibly talented actor. And on set Greg proved to be extremely professional, talented, creative and dedicated. His portrayal of Salvador Dali is incredibly authentic and one of my very favorite Dali portrayals.
Working with all the cast members of Sabre Dance was a huge pleasure.
Backtracking a bit — you grew up in Russia. What made you decide to enroll in the BFA Filmmaking Program at the New York Film Academy Los Angeles?
For as long as I can remember, I wanted to direct films. Following advice from a director I know, I first decided to take diplomacy education in Russia to get a broader view on the world, and have an in-depth study of History of Religions, Philosophy, History of Literature, Ancient Cultures, Anthropology, Psychology, Sociology, and more. This knowledge I obtained helps me every day while making films and studying at NYFA.
In the summer of 2012, I took an 8-week Filmmaking course. The workshop made me realize that I was ready to start the journey I was preparing for all my life. All the general education classes in my university in Russia were over, and it was time to focus on filmmaking. So as soon as the 8-week course was over, I transferred to NYFA's BFA Filmmaking Program. I'm incredibly happy that I took that choice and went to NYFA.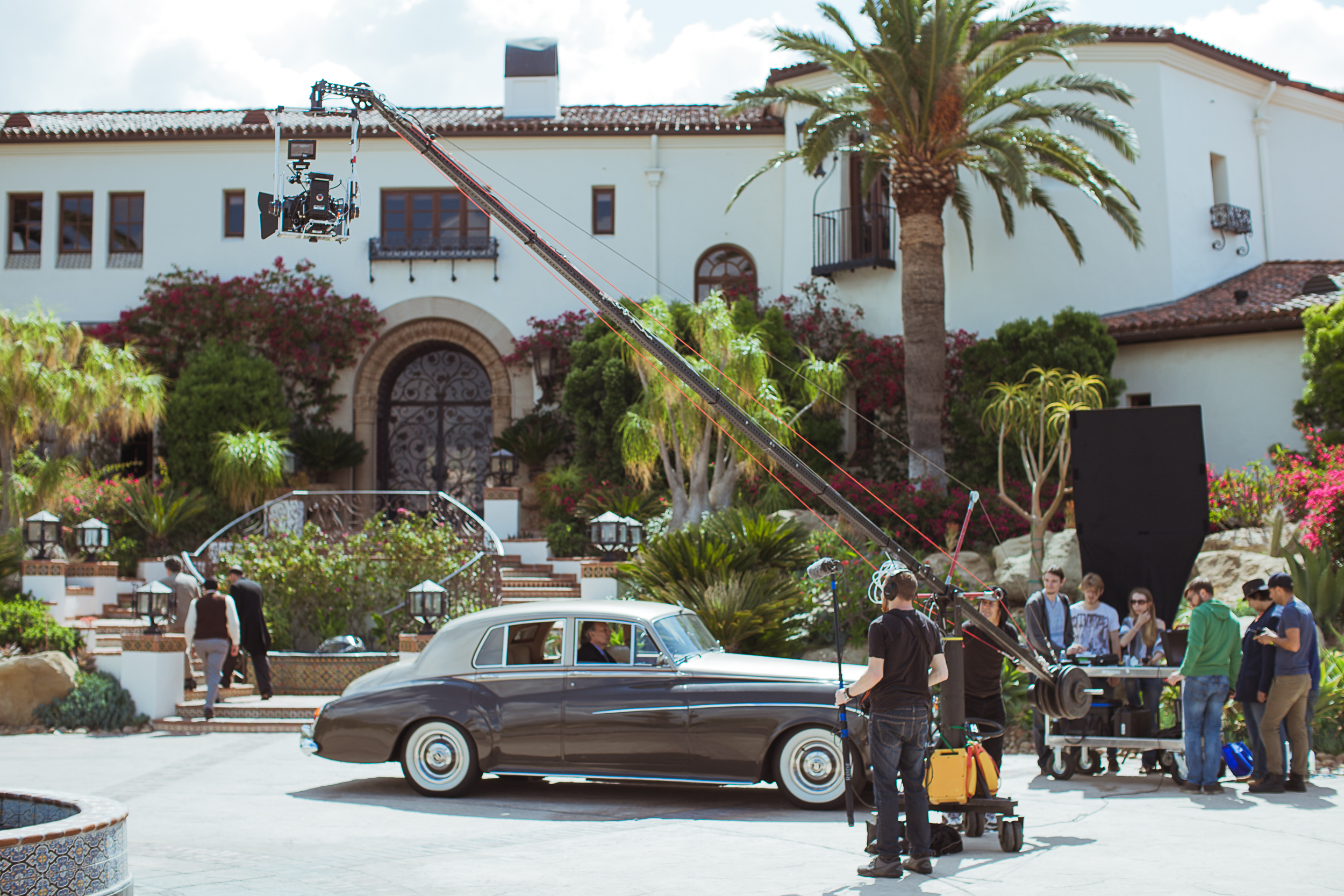 Has your training and education at NYFA thus far been helpful in terms of producing your film Sabre Dance?
NYFA education was an essential part of Sabre Dance's creation.
In terms of producing, Sabre Dance was a challenge. It's a period piece taking place in Spain, involving a palace, theatre, and a whole symphonic orchestra. All of these things are a challenge to obtain when creating an independent film with a limited budget. Both New York Film Academy administration and instructors who were supervising the creation of the film—Saga Elmotaseb and Will Dickerson— were always incredibly supportive and helpful, always giving the right advice on all of the complicated aspects of the film.
Moreover, I met most of my collaborators at New York Film Academy. We worked together with my cinematographer Egor Povolotskiy on all the films since Mise-en-Scene, the first film we get to shoot in the very beginning of the program. It was an enjoyment collaborating with producers Radhika Womack and Janek Ambros, who are both 2011 NYFA graduates.
I'd love to highlight that the most helpful side of NYFA is the hands-on experience. There is some knowledge you can only learn on set. NYFA provides a lot of practice to master that knowledge, along with the theory to support that practice.
So you're screening at festivals around the world. What is the overall goal with Sabre Dance?
First and foremost, to tell audiences a story about these legendary artists—explore the theme of artistic ego and the difference in their attitude toward art. Also, reaching the audiences through the festival circuit.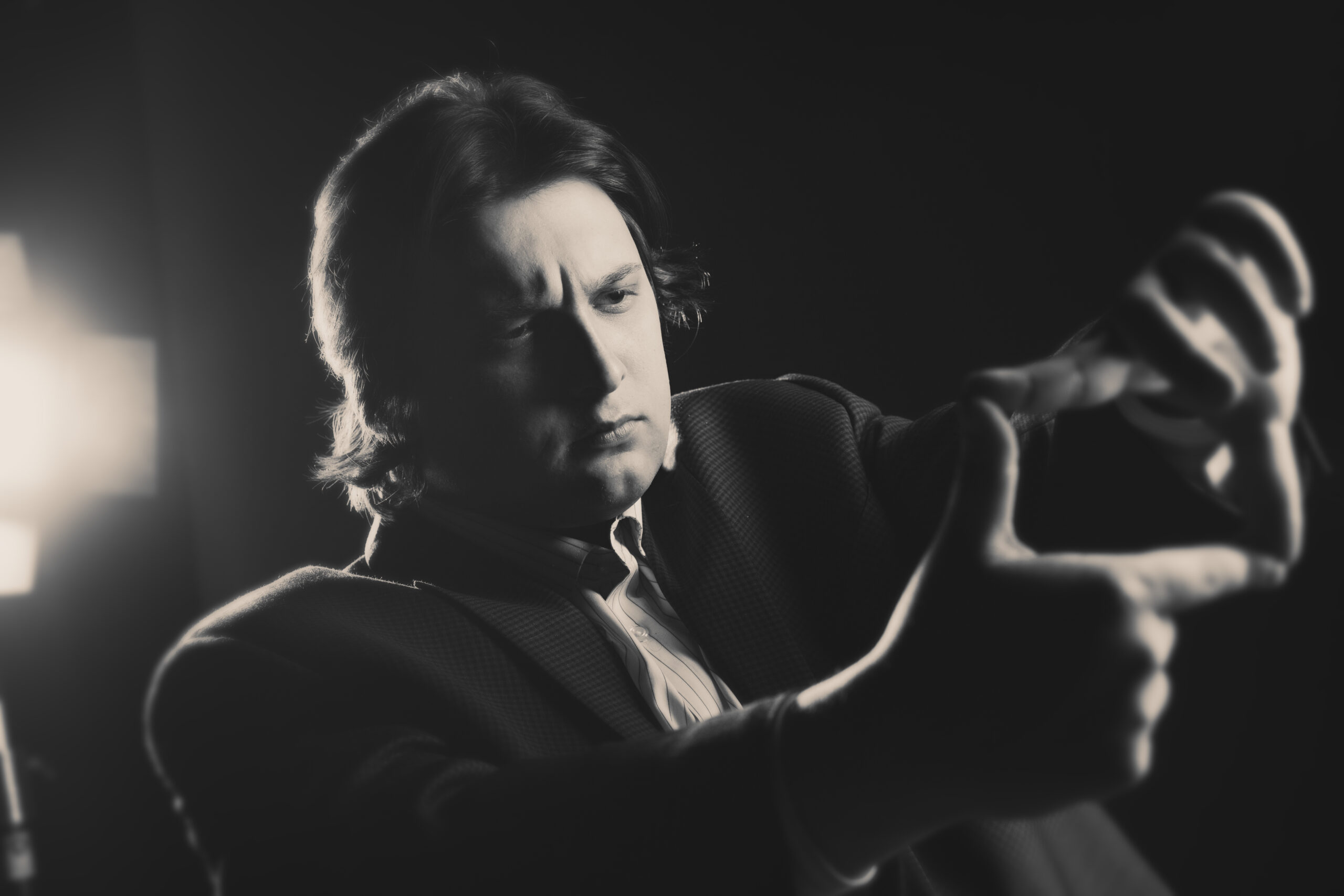 What do you hope to achieve overall as a filmmaker?
Through feature-length films, I want to tell important and interesting stories to audiences worldwide.
Are you working on anything else at the moment or just focusing on Sabre Dance for now?
Currently, I'm in development on an action-adventure feature film, and also writing a family drama. And of course, I'm preparing for my thesis film at NYFA.
Have a look at the trailer for Sabre Dance below!

Sabre Dance Trailer from Ilya Rozhkov on Vimeo.
by nyfa