Boxing Girls, a new Arabic-language drama from the Middle East Broadcasting Center (MBC) premiered earlier this year and is the screenwriting debut of New York Film Academy (NYFA) alum Afnan Alqasimi. Additionally, the program features actress and NYFA alum Dana Al Salem.
Alqasimi hails from the United Arab Emirates and attended NYFA's 4-week Filmmaking workshop in April 2012. Alqasimi previously worked on the animation short Homecoming. Al Salem is originally from Bahrain and enrolled in NYFA's 4-week Filmmaking workshop at our Los Angeles campus in August 2015. Al Salem previously appeared in The Sleeping Tree and the short film Canary.
Boxing Girls is gaining buzz for its focus on female characters and stars several well-known Arabic performers, including Fatima Al Hosani, Ali Al Sherif, and Shaifan Al Otaibi. The program was directed by Saudi filmmaker Samir Aref and was produced by O3 Productions and twofour54 Abu Dhabi.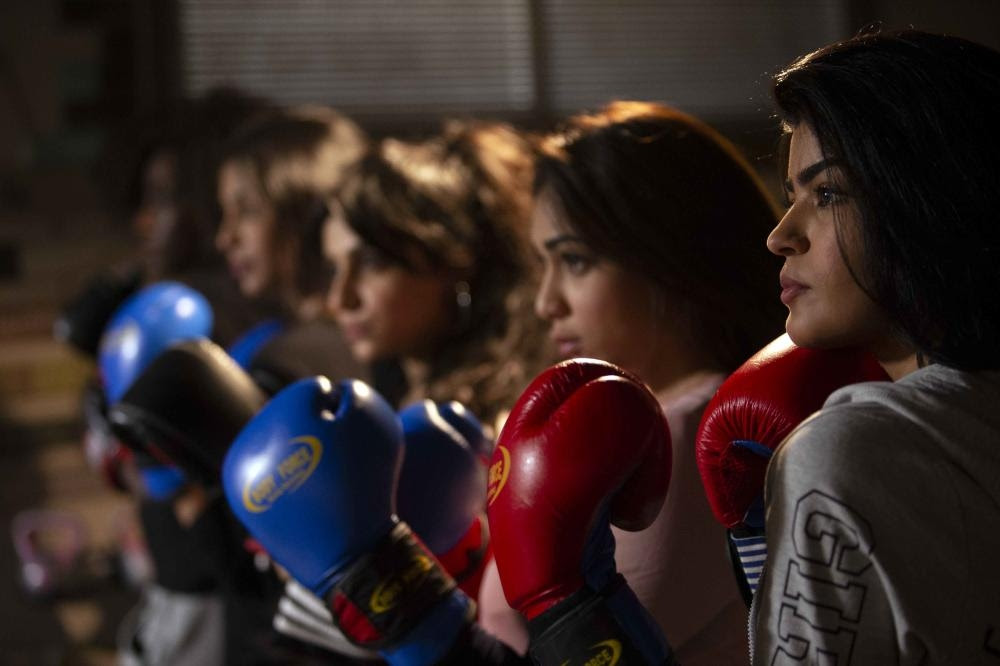 "This drama production is particularly unique, because it puts a real emphasis on the region's young talent — both in front of and behind the camera," says Maryam Eid AlMheiri, CEO of Media Zone Authority, Abu Dhabi (MZA) and twofour54.
The program was shot over two months across various locations in Abu Dhabi, before completing production in Riyadh, Saudi Arabia. Additional cast members include Mila Zahrani, Abdul Aziz Skeirin, Alaa Shaker, Anoud Al Saoud, Abeer Sander, Noura Ezzer, Mohammed Meshaal, Rakan, Zuhair Haider, and Zara Al Balushi.
Boxing Girls debuted in February of this year.
The New York Film Academy congratulates workshop alumni Afnan Alqasimi and Dana Al Salem on the production and success of Boxing Girls!
by nyfa