Gabriela Egito is a New York Film Academy alumna living in Los Angeles, with a Masters in Film from Brazil. She has three short films running the festival circuit worldwide, with two winning prizes, all produced during NYFA's filmmaking program in 2011. In addition to doing Brazilian outreach at NYFA, she writes a blog called Brazilian Girl in L.A. about her cinematic adventures in the U.S.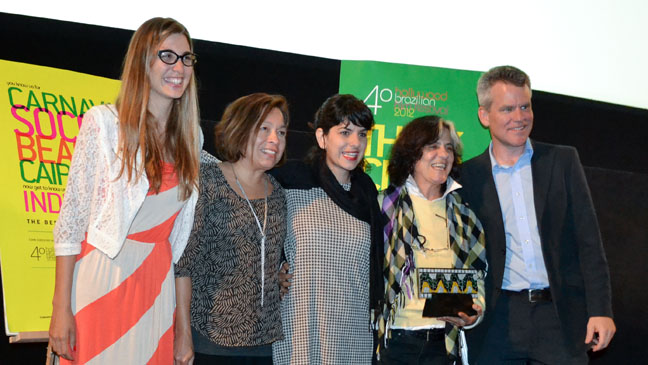 According to a study by the Center for the Study of Women in Television and Film, women make up 24% of all directors, producers, writers, cinematographers, and editors working on domestically-produced feature-length films appearing at top U.S. film festivals. Does that sound low? In fact, it is substantially higher than the 16% of women who worked on the 250 highest-grossing films last year. But to the south in Brazil, the reality is quite different. Despite lacking official statistics on gender issues, judging by the films selected for the Hollywood Brazilian Film Festival, held early this month at the Egyptian Theater, women are rockin' behind-the-scenes in Brazil.
Of the 22 films screened at HBRfest, 17 have women in one or more key-positions. The feature-length winner, Swirl (Girimunho), was directed by film making partners Clarissa Campolina and Helvécio Marins Jr. Interestingly enough, three other films in competition were also directed by couples – men and women sharing the command on set. Director Clarissa Campolina doesn't see these partnerships as unusual, saying, "We are all friends. Some of us attended film school together. We don't think much of gender –we are all filmmakers."
But things were different in the past, recalls Sara Silveira, producer of Swirl and guest of honor at the festival. With more than 20 years of experience, and dozens of films produced and screened in top festivals (including Cannes, Venice, Locarno, and Rotterdam), she credits the larger number of women in film, especially producers, to the prestige the profession is gaining in Brazil.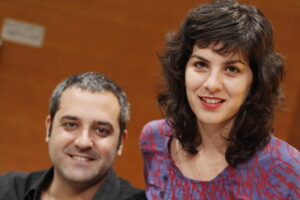 Campolina and Silveira were both thrilled when they took the stage to accept top honors for Best Film at the Hollywood Brazilian Film Festival. Silveira also accepted an award for her contributions to the Brazilian film industry that same night. In an interview with The Hollywood Reporter, she said, "Brazil is trending now and people want to see more of our country."
With an emerging film industry, Brazil has been releasing more films each year: from 75 in 2010, to 99 last year, according to Ancine, the Brazilian Film Agency. While American films still dominate the field in Brazilian theaters, Brazilian-made films are starting to bring in more moviegoers, with the market share jumping from 24.8% to 29.2% in the past year. There's still a lot of room for growth in the largest Latin American film market in terms of box office revenue though, with 143 million tickets sold in 2011, and a gross revenue of  $770 million, an industry record. Supporting Brazilian independent films, the New York Film Academy presented a special screening of the documentary series On The Move (Caminhos).
Sabine Sighicelli, Chair of Documentary Filmmaking at New York Film Academy's Universal Studios campus, introduced the three touching stories of children and adults on their way to school, each directed by a Brazilian female filmmaker, including Oscar-nominated Kátia Lund (City of God). "NYFA has the privilege of working with many talented Brazilian students, so it only seems natural that we should be one of the sponsors of this screening," Sighicelli said in her speech.
The creator of the documentary series, female cinematographer Heloísa Passos (cinematographer on the Oscar-nominated film Waste Land, and winner of Best Cinematography at Sundance for Send a Bullet), also spoke about the process of creating the 13 episodes and directing 8 of them. "I love to tell stories, and even when I'm working on other people's projects I always discover something about myself. Doing films is a powerful learning tool," she said.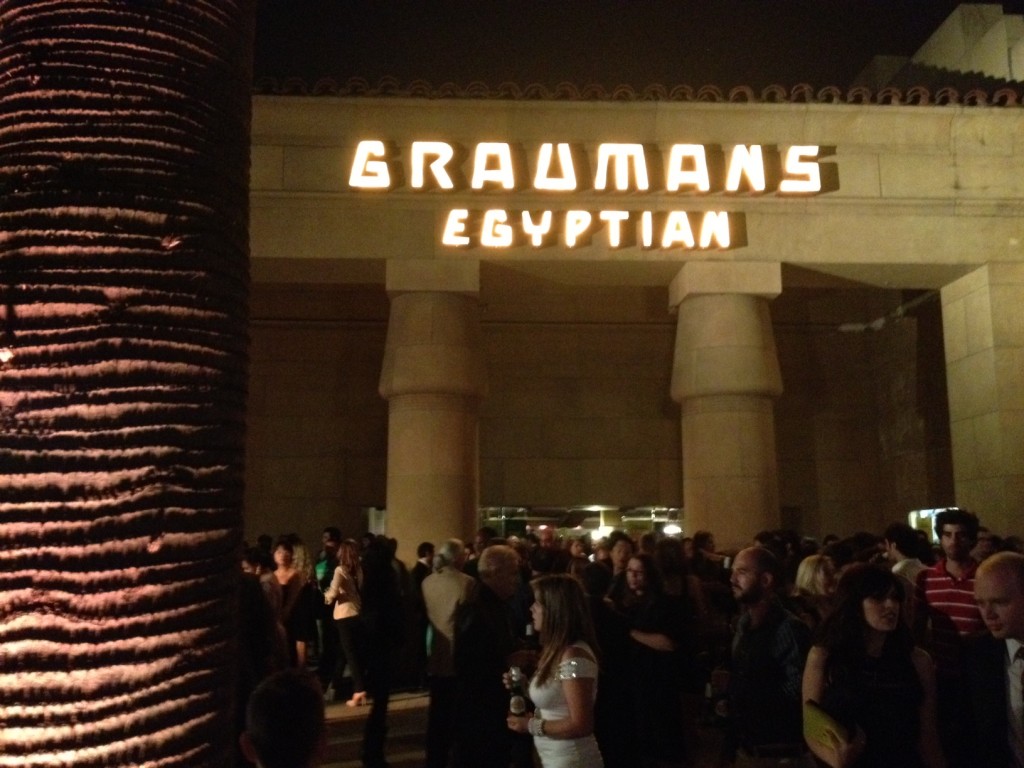 by nyfa