Last week, the New York Film Academy in Union Square hosted an exclusive Guest Speaker event with Cinematographer, Ben Seresin. Ben has been a member of the British Society of Cinematographers (BSC) since 2010, and the American Society of Cinematographers (ASC) since 2011. He has worked on the films Transformers: Revenge of the Fallen, World War Z, Pain & Gain, and more. With over twenty years in the business, Ben has worked with many of Hollywood's top directors. Recently, blockbuster director, Michael Bay, has chosen to work with Ben on Transformers and Pain & Gain.
On Wednesday, NYFA screened Ben's film, Broken City, an action thriller starring Mark Wahlberg and Russell Crowe. While the movie sounds like a big Hollywood film, Ben says he had to work on a bit of a low budget. He admitted having to film major scenes in the course of a day. His goal was to shoot the noir in a contemporary way and to make New York City feel more like a home, as opposed to the glorified movie set it is so often portrayed as. Ben also noted that Russell Crowe was the most technical actor he's ever worked with. "He had a great sense of the camera."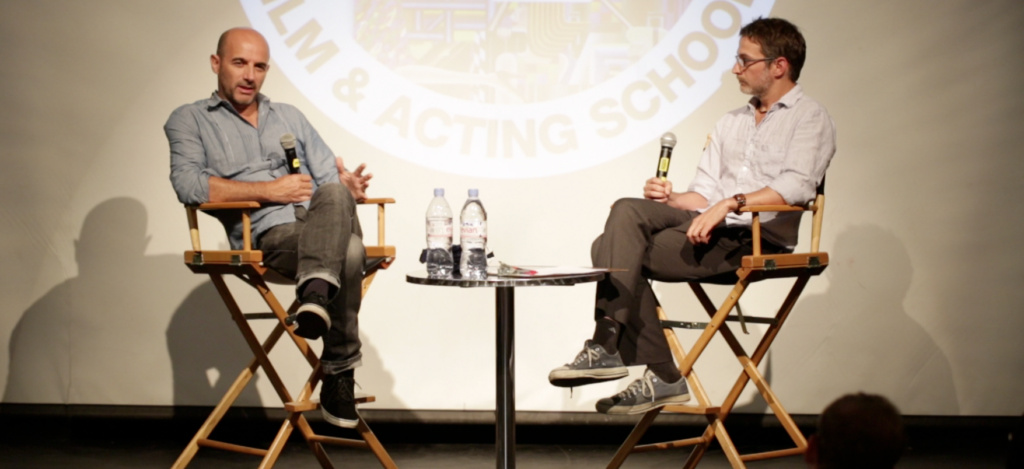 One of the topics of the conversation between Ben and moderator John Loughlin was overshooting a scene, or allowing oneself to get wrapped up in the mechanics of filmmaking while on set. "Having a safe option can potentially be damaging," said Seresin. "Compromises can be made if you over cover a scene. It can then be edited in many ways." Ben added, "There's a mechanical element that can distract you from film making. It's dangerous if you get caught up in the mechanics. You lose sight of what's really important."
His advice in avoiding this potentially damaging aspect of film making, "Try to stay detached. Be relaxed. Do not be stressed and trust your eyes."
Ben hopes to diversify his upcoming projects as he loves exploring all genres of cinema. We look forward to seeing more great work from Ben!
by nyfa