Each week, the Documentary Department invites special guest speakers to its classrooms to provide students' with an inside look at the professional world of documentary filmmaking. Over the month of October, we welcomed the following industry professionals:
NYFA LA DOCUMENTARY STUDENTS MEET DIRECTOR DAVIS GUGGENHEIM
October 21, 2015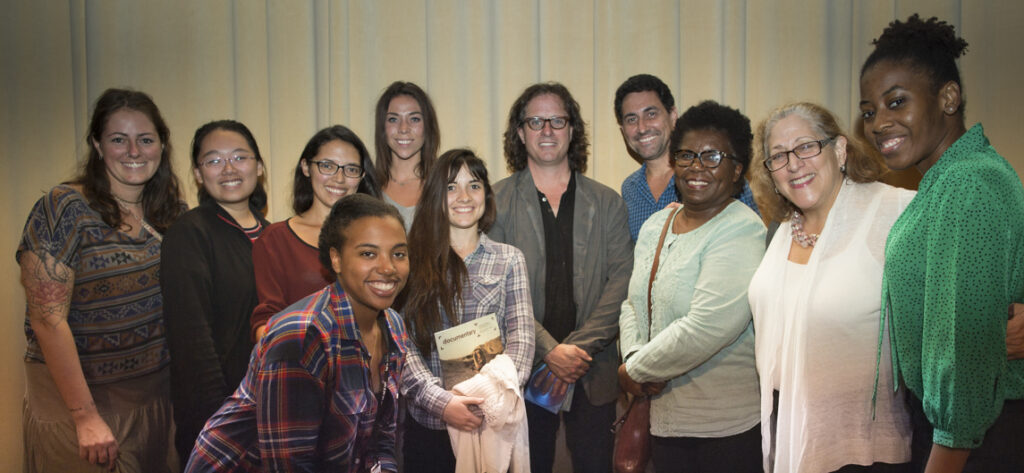 Documentary students from New York Film Academy's Los Angeles campus recently attended the International Documentary Association's Conversation Series with guest Davis Guggenheim. Mr. Guggenheim showed clips from his films, from his first documentary, THE FIRST YEAR, following a group of new teachers during their first year in the classroom, AN INCONVENIENT TRUTH, his Oscar-winning climate change documentary, WAITNG FOR SUPERMAN, his look at public education lotteries, and his latest HE NAMED ME MALALA, a portrait of Pakistani activist and Nobel Peace Prize winner Malala Yousafzai.
Guggenheim spoke about how deeply he has been affected by each of the films he has made. "As filmmakers, we shoot to give people a chance to express their emotions and the issue they are facing," commented Sasha-Gay Lewis (Fall 14 MFA) "But Mr. Guggenheim confirmed that often the process of filmmaking can be therapeutic for the filmmaker as well."
FILMMAKER THOMAS G. MILLER SCREENS "LIMITED PARTNERSHIP" AT NEW YORK FILM ACADEMY LOS ANGELES
October 16, 2015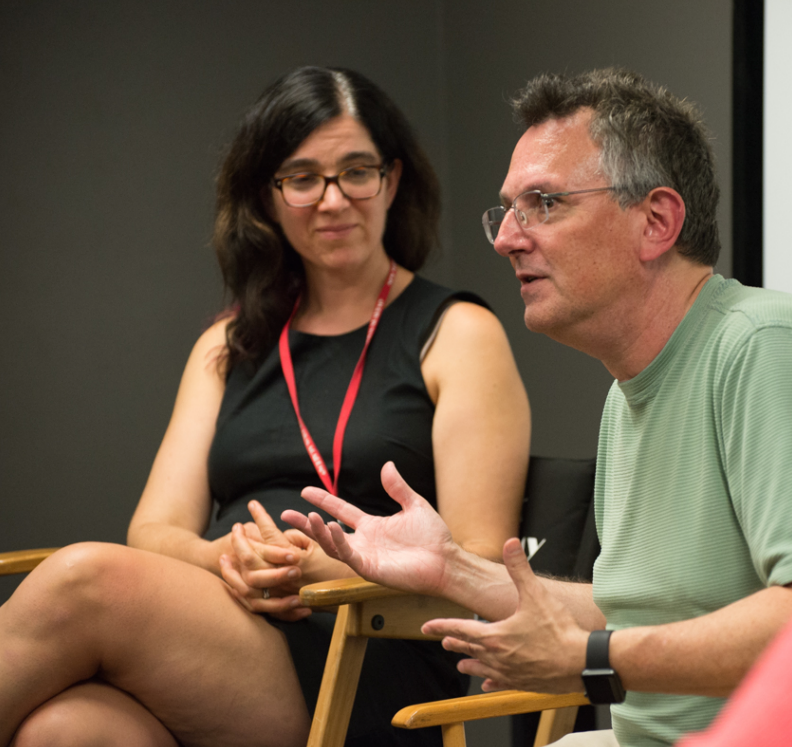 Filmmaker Thomas G. Miller screened his film '"LIMITED PARTNERSHIP" for an audience of documentary students. The film focuses on the fight for marriage and immigration equality through the story of the 1975 marriage of Filipino American Richard Adams and Australian Tony Sullivan. The same-sex couple had been granted a marriage license by a courageous clerk in Boulder, CO. Though most heterosexual married couples easily obtain legal status for their foreign spouses, Richard received a denial letter from the Immigration and Naturalization Service stating, "You have failed to establish that a bona fide marital relationship can exist between two faggots." Their fight lasted for 40 years.
Miller told the NYFA students that he had spent ten years self-financing production of the film until, after six tries, financing finally came through from ITVS. But the wait seemed worth it when the film was premiered on the PBS documentary series Independent Lens just as the U.S. Supreme Court recognized same sex marriage in June, 2015. Rebecca Louisell, a NYFA Instructor and an Associate Producer of the documentary, also attended the screening and Q and A.
DOCUMENTARIAN HARRISON ENGLE SHARES HIS LATEST 'HATCHING SHAKESPEARE" WITH NYFA LOS ANGELES STUDENTS
October 19, 2015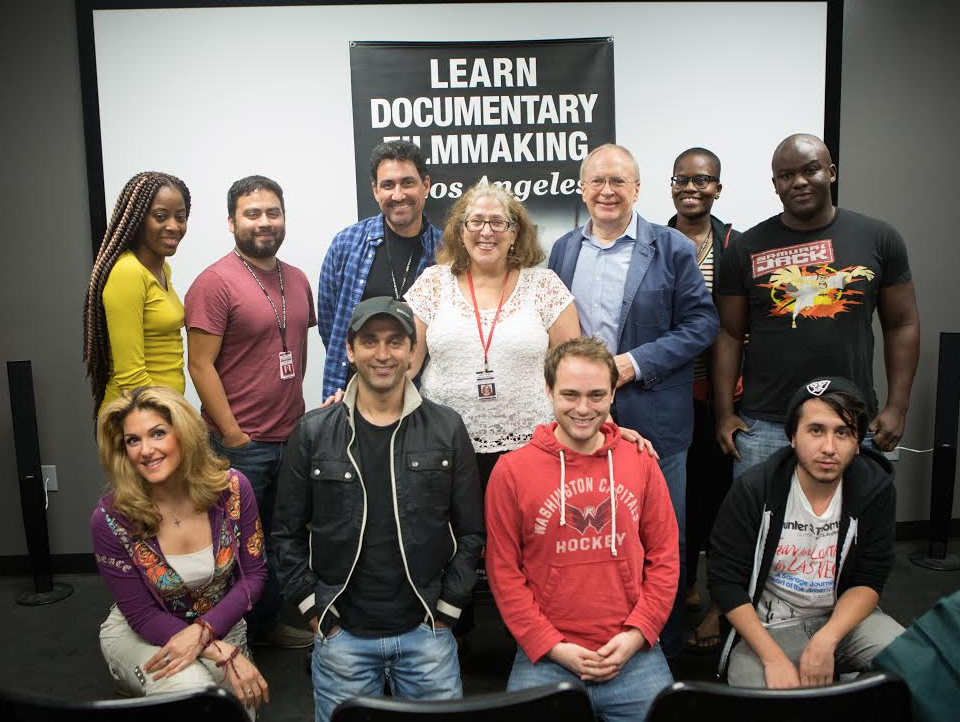 After a long career and successful career as a director and producer with 80 documentary, television and feature films to his credit, Harrison Engle decided to make a documentary with a crew of one: himself. When Engle met Dr. Melanie Andrews, Artistic Director of the Inner City Shakespeare Ensemble, he knew he wanted to tell the story of the group's production of Shakespeare's "The Taming of the Shrew," produced in the summer of 2015. But, Engle told the NYFA students, he knew funding for the film would be tough to find and he did not want to miss the opportunity to film the production of the play. So, using a Sony Handycam, HDR-CX580 fitted with a Sennheiser MKE-400 mini-shotgun microphone, Engle produced, shot and then edited the documentary solo. He admitted the experience of working alone was very demanding in many ways but that it had reinvigorated his lifelong love for the art and process of nonfiction filmmaking.
by nyfa