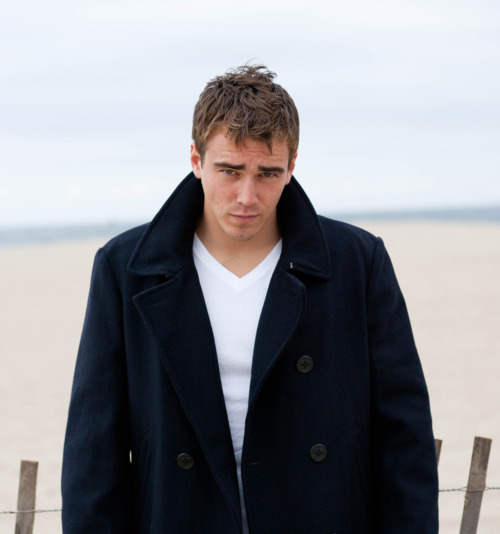 Clark James Gable III, grandson of Clark Gable
Clark James Gable III is on the horizon of making it big. The 22-year-old actor is the grandson of legendary Gone with the Wind actor Clark Gable, once nicknamed "The King of Hollywood." A spitting image of his celebrated actor Grandfather, Clark is now making his move into the Hollywood spotlight, appearing in a layout in the April issue of Los Angeles Magazine.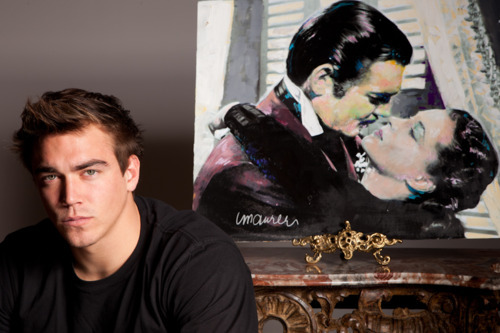 Clark James Gable poses in front of an illustration of actor grandfather Clark Gable in Gone with the Wind
Clark, who received his training at the New York Film Academy, took at minute to catch up with the NYFA blog between photo-shoots, auditions, and prep for his feature film shooting abroad.  Check out what Clark had to say about New York Film Academy, his upcoming projects, and living with a famous name in Hollywood.
Clark, how did you first get involved with the New York Film Academy?
A friend I met through my manager knew Jean Sherlock, Director of New York Film Academy's Los Angeles location.  After hearing about the program for a month, Jean invited me to visit the New York Film Academy and audit classes. It was amazing. By the end of the day, I had enrolled in a four-week acting for film workshop.
How was the experience?
The classes were phenomenal, especially acting for film and audition technique. In a short time, I learned a lot about myself. I also learned how to interpret what's behind the text.
Had you already been auditioning prior to enrolling in the academy?
I've always modeled and been in front of cameras.  Acting, outloud, is completely different and I felt I needed courses in order to move ahead.   I had gone on several auditions but the New York Film Academy helped me gain confidence and feel more positive in an audition room. I am able to focus and not worry as much in an audition, and I have booked several projects as a result.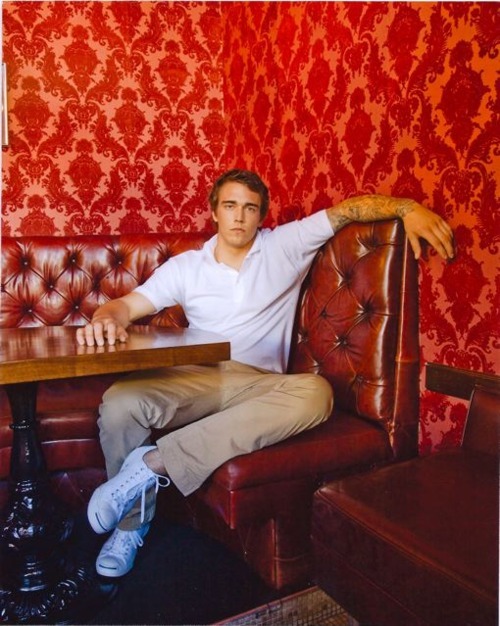 Clark in an ad for Converse
That's terrific! What are the projects?
I am one of the leads on a surf show pilot filming in Malibu. It is a hybrid docuseries about two rival surf shops. My character works in the surf shop Clout, which I actually worked in growing up. That helped me get into character quickly. The improv classes I took at New York Film Academy also helped me learn how to be natural in an improv situation wherein producers and director expected me to take a lead.
And you are filming abroad as well?
Yes, for a feature I just booked. I will spend 4-6 weeks filming abroad. I play a lead character hoping to propose to his girlfriend overseas.  When my little brother tags along to document the trip for a college project things start to go terribly wrong.
Are you stopping classes to film?
I actually completed the four-week New York Film Academy workshop and loved it so much that I enrolled in the twelve-week evening acting for film workshop. I will go on hiatus to film the feature abroad but will be returning to classes at the New York Film Academy immediately when I get back.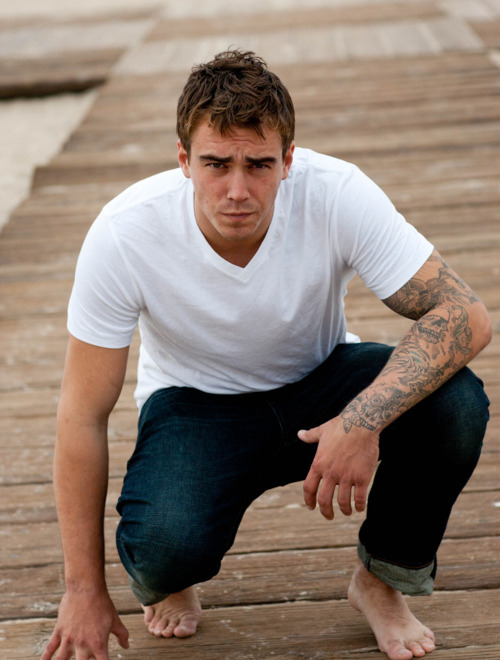 Wow, you are busy. Any other projects you are working on?
I'm filming a documentary called Finding Gable that traces my footsteps through the acting career I am just starting. I am finding out more about the lineage of my grandfather and the impact he made on people's lives and in film history. The New York Film Academy has been incredibly supportive, providing consultation on the story and equipment for the project. Without them, I don't think I would have been able to move forward. We hope to complete the documentary by September 2012.
Any advice you have for our readers or prospective students?
Be open and committed to anything the New York Film Academy throws at you. Get out of your head and just try to leave your comfort zone.  It's an amazing program. I wouldn't have had the confidence to do the audition for the feature without New York Film Academy.  I was able to build my confidence, learn direction and, in this case, make the character my own, which the Director noticed and loved.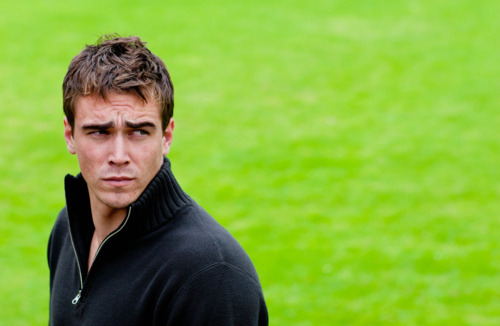 by nyfa