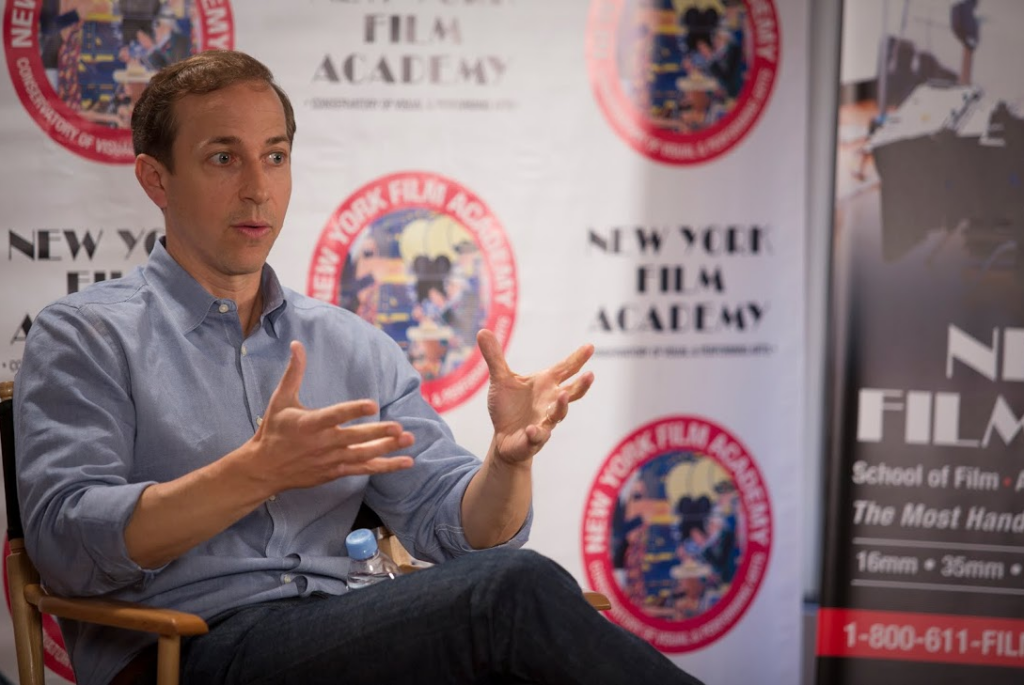 A packed room welcomed successful Television Showrunner Michael Rauch to New York Film Academy's Producing Department's latest Industry Speaker Series session. Mr. Rauch participated in a "Conversation with…" and Question and Answer session with Producing Department Co-Chair and Screenwriting instructor Nick Yellen.
Rauch has been an executive producer on a number of television series, including Love Monkey, Beautiful People, Life is Wild, and most recently, Royal Pains.
Royal Pains has been one of the USA cable networks most successful shows the past six seasons as well as one of its most expensive — $3 million per episode.
NYFA students from various departments heard Rauch discuss his early career. He advised students how to break into TV as both a writer and producer. He broke down the responsibilities of various TV producers on set, and took us through the day of a Hollywood Showrunner.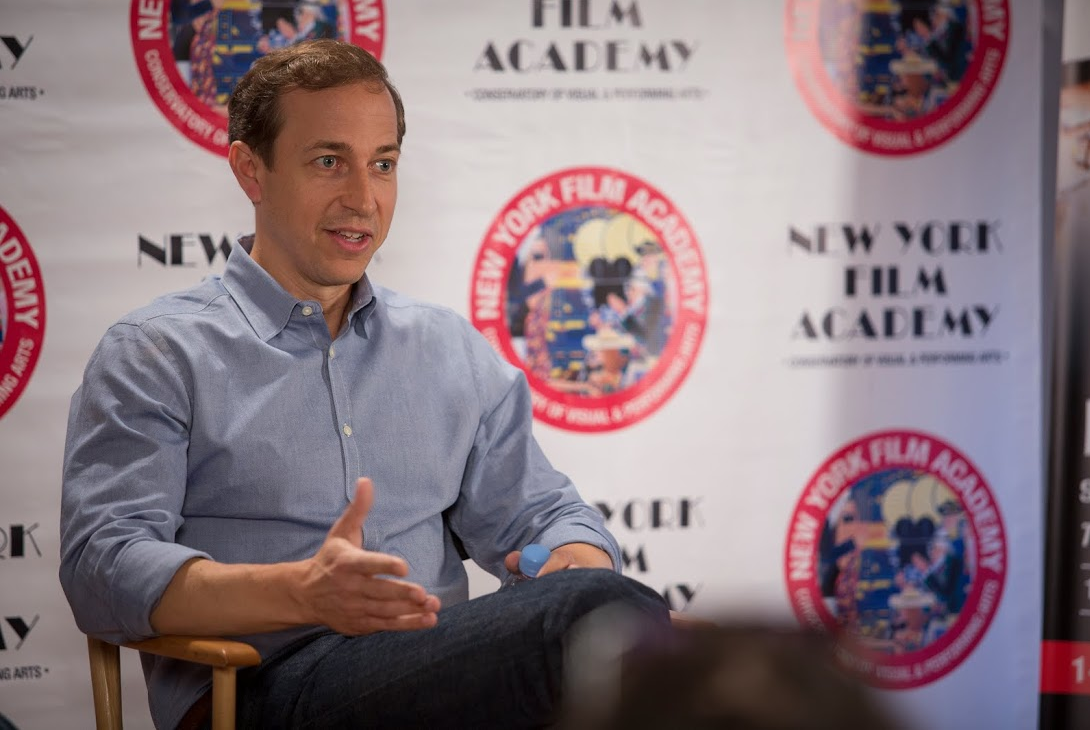 Mr. Rauch also shared how students breaking in can expand their industry networking. Michael explained in great depth how a scripted TV show's writer's room works, and the fast paced schedule and steps to creating each episode. He guided students with what to do with their original pilot ideas and how to get them into the right hands and what a Showrunner looks for in a writer. He spoke of how important product integration has become to television and the challenges that presents to a TV producer.
Rauch's Royal Pains has been renewed for a 7th and 8th season and can be currently seen on the USA Network as well as 50 other countries worldwide.
by nyfa