Italy's Pisa has always been a fascinating city and includes much more than just its famous leaning tower. That is why two former New York Film Academy students, brothers Andrea and Matteo Cossi, set out to produce the documentary The City of Miracles: The Leaning Towers of Pisa, which was intended to be one of a series of documentaries about the unknown monuments of Pisa. The Cossi brothers were co-producers, directors and filmmakers in collaboration with Archimedia Communication and Pisa is Movie (City of Pisa's film commission).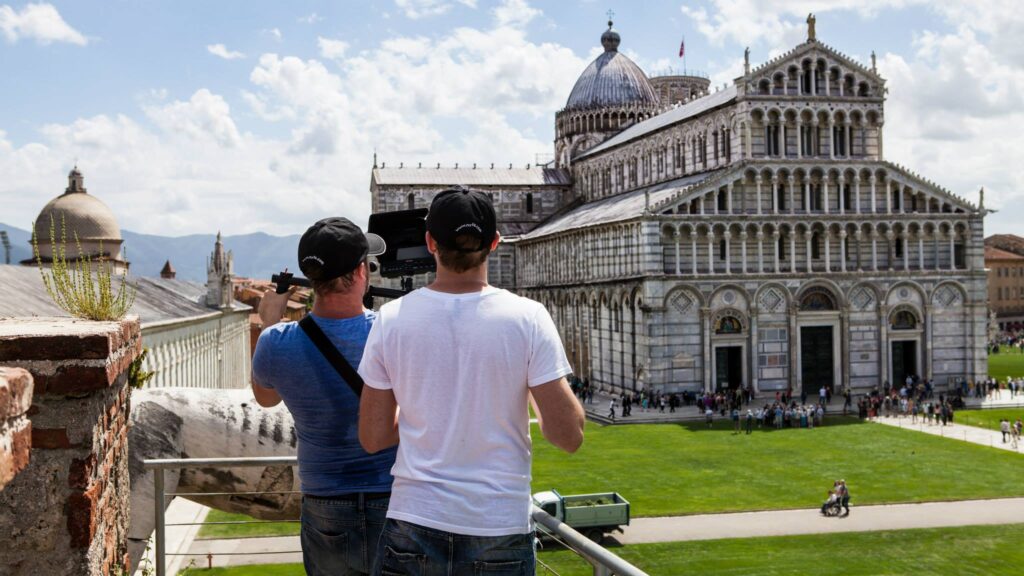 While the documentary describes how the famous Leaning Tower of Pisa was built, it also showcases the lesser known leaning towers of Pisa. The 18-minute film presents other architectural jewels of Pisa, including the Tower of St. Nicola, the Tower of San Michele degli Scalzi (the tower with the largest slope in the world), The Bell Tower of the Church of St. Francesco, and the famous Tower of Hunger of which Dante Alighieri wrote about in Dante's Inferno.
"Thanks to NYFA we learned incredible tools and developed the skills that brought us to a career in filmmaking," said Matteo Cossi. "Even though becoming a film director is a never ending process, the New York Film Academy really helped us in becoming better filmmakers."
The filmmaking brothers are currently working on a fantasy, horror feature. Over the next few months they will be shooting a social drama series and a short movie while continuing to work as jury members at the Miami Independent Film Festival.
by nyfa