This week, the New York Film Academy at Battery Park welcomed creative power couple, Piper Perabo and Stephen Kay. Their conversation with Short-term Filmmaking Chair Jonathan Whittaker was as authentic and inspirational as it gets. The only heated discrepancy amongst them was that Perabo is a Dallas Cowboys fan and Kay and Whittaker are Philadelphia Eagles fans. But all relationships require work, and work is indeed what the two of them have been doing in all aspects of the entertainment business for well over a decade now.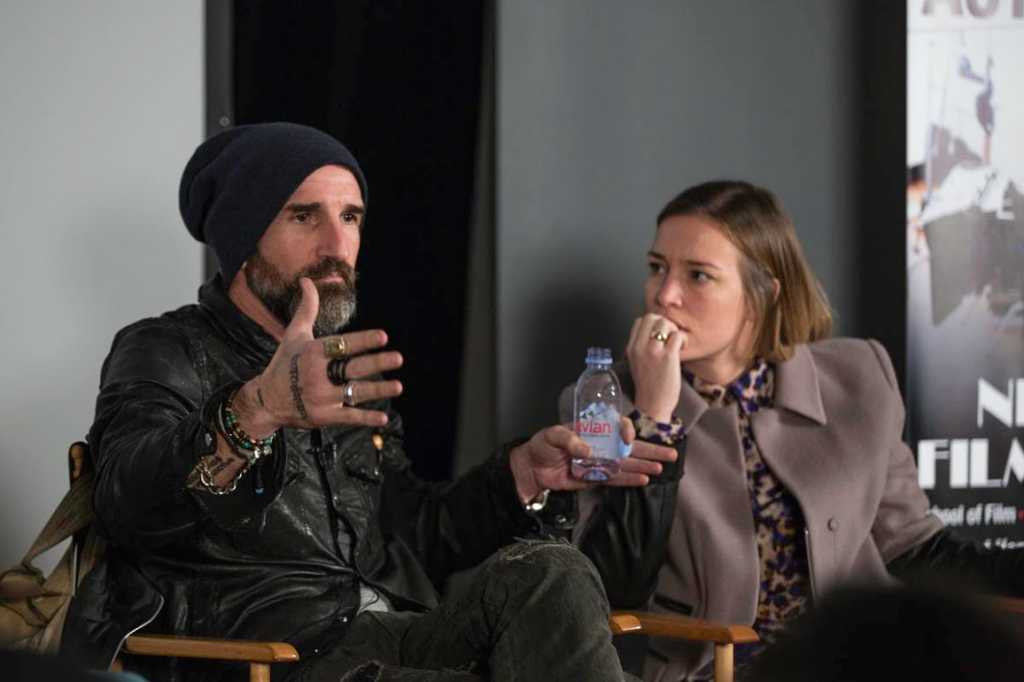 Currently starring in Lost Girls on Broadway, the Golden Globe nominated actress Perabo is one of the most talented and versatile actresses working today. Her first big break came in the Jerry Bruckheimer produced film Coyote Ugly, where she played the leading role of Violet Sanford. In 2007, she was seen in Christopher Nolan's The Prestige with Hugh Jackman and Christian Bale, in Because I Said So with Diane Keaton and Lauren Graham and in First Snow, a film directed by Mark Fergus, costarring Guy Pearce and Adam Scott. In May 2009, she made her stage debut in Neil Labute's controversial play Reasons to Be Pretty directed by Terry Kinney. The list of credits goes on and on.
One of Perabo's biggest pet peeves is when an actor breaks character and stops acting before the director yells cut. She stresses to all actors, "Never stop until somebody says cut! Just keep going."
As for her husband Stephen Kay—who directed Get Carter, as well as episodes of the TV series Sons of Anarchy, The Shield, Friday Night Lights and many others—his start came about with his film The Last Time I Committed Suicide. As luck would have it, Kay was discussing his idea while playing hockey with Keanu Reeves. Reeves, who was playing goalie at the time, overheard the idea and immediately wanted to get involved. Through Reeves' support and attachment to the project, Kay was able to get funding and springboard what would become a successful career in the business.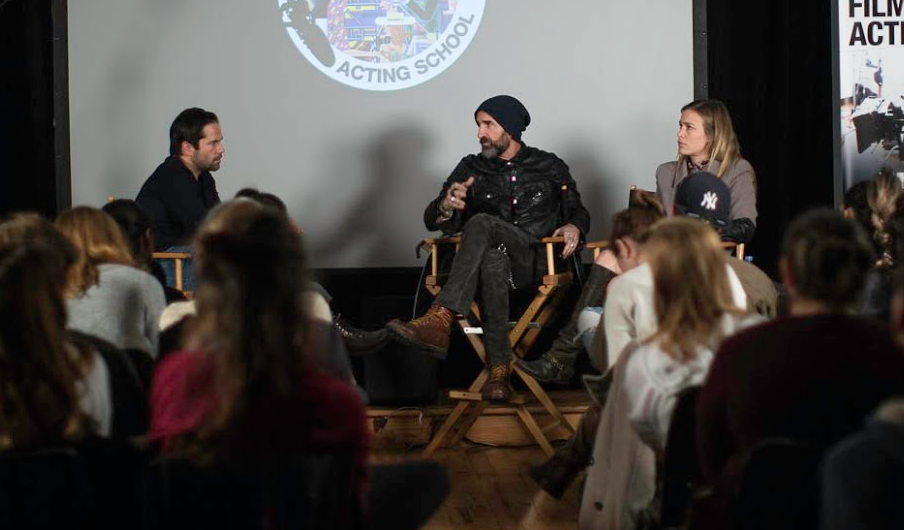 Most recently, Kay has been the executive producer and director of ABC's Quantico, USA's Covert Affairs and The Lizzie Borden Chronicles, for Lifetime Television. Along with his wife, he is currently working on The Flight, a television drama about conflict journalists, for Fremantle Television, Corona Pictures, and Capa Drama.
One of the many notable pieces of advice Kay had for our acting students was, "Every time you walk in the door to an audition, the person on the other side of the table wants you to be the right person." Don't go in the room thinking that they're against you succeeding—be confident! Even if you're not right for that specific part, if they like you, you may get the call for a project months later that'll be your big break.
We wish the talented and warmhearted couple the best of luck with all of their upcoming projects, and sincerely thank them for candidness and refreshing take on an arduous business.
by nyfa