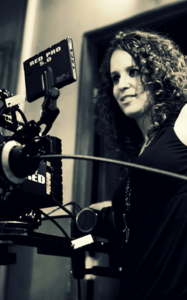 Latina filmmaker and New York Film Academy (NYFA) Masters of Screen and Media graduate Adriana Ledesma is hard at work, applying her remarkable skill set as a writer, director, editor, cinematographer, producer, production manager — and more — to tell distinctive stories. In an industry focused on better promoting diversity and women in film while also creating opportunity for individuals with unique voices, this rising filmmaker is intent on creating engaging stories and touching audience's hearts, and we are excited to watch her blaze a unique path.
In the past few years NYFA alumnus Adriana Ledesma has premiered her work at numerous film festivals, including her films "Departure," "Karma," "A Choice," and "Empathize." In 2016, "Departure" won the Bronze Award for Short Film at the Fameus International Film Festival, and was also nominated for the Best Short Drama Jury Award at the Hollywood Screenings Film Festival and the Best Short Film Hollywood Cinefest award at the Hollywood Cinfast. Adriana's passion, experience, and unending love of mankind lend a unique perspective to her films, helping to create an experience audiences won't soon forget.
Recently, the busy filmmaker took the time to catch up with the NYFA Blog and share some of her thoughts with our international community.
NYFA: Some of your films have been honored with multiple awards. How did that feel?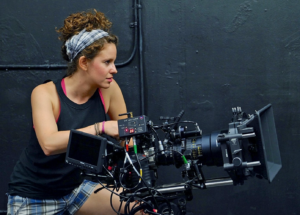 AL: Of course it's always a great satisfaction that someone external, in this case some real experts, value the work you do and that you put so much effort into accomplishing. I don't do things to receive something in return, but I am very passionate and I believe you should put more than 100 percent on everything you do — or else, what's the point in doing it at all? So it has been an honor for me.
NYFA: Can you tell us a bit about your experience in the film industry since graduating from the New York Film Academy?
AL: Well, it certainty hasn't been an easy road. There have been many obstacles and many sacrifices involved, but when you set your mind towards what you truly want, there's nothing that can stop you.
What you need to do is take the risk, forget about all the complications you might find on the way, and step out of your comfort zone. Don't limit yourself, and dare to be remarkable.  
I've been very fortunate to be able to do what I love, to wake up and go to set every day. I feel blessed.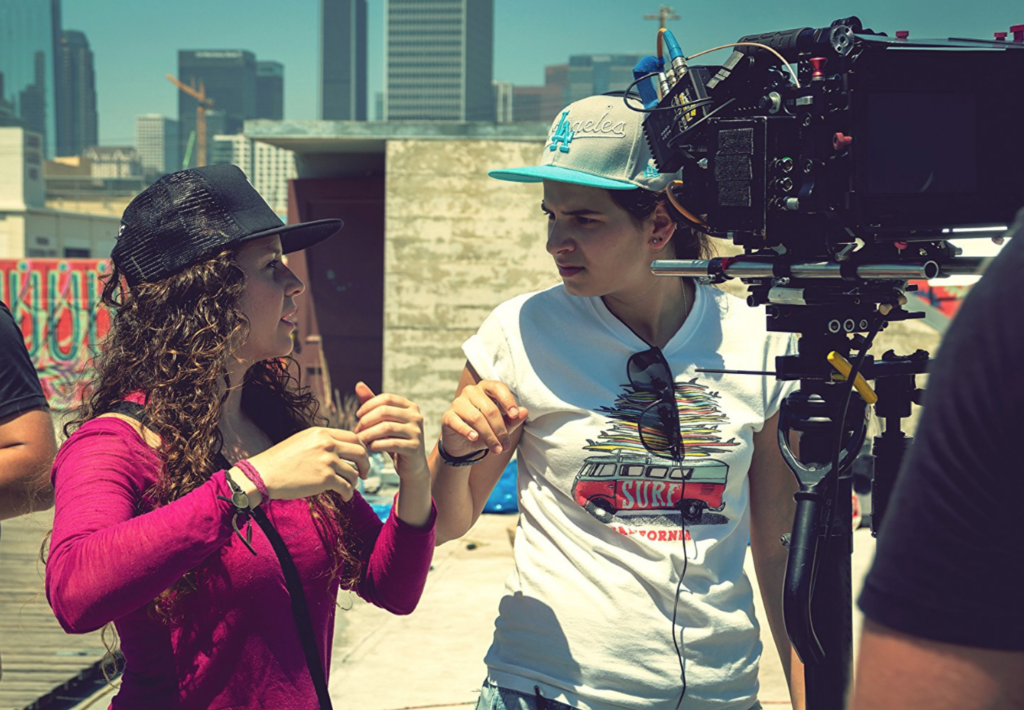 NYFA: You are from Mexico originally and left home to pursue your dream, which is something that many members of our international NYFA community can relate to. Can you tell us a bit about that experience, and how your home and family have inspired your work?
AL: I am a person who values family immensely and thank God I come from a family where love, affection and support are key. Even though I know they miss me as much as I miss them, the fact that they are always there for me, giving me advice and encouragement, pushes me to continue. …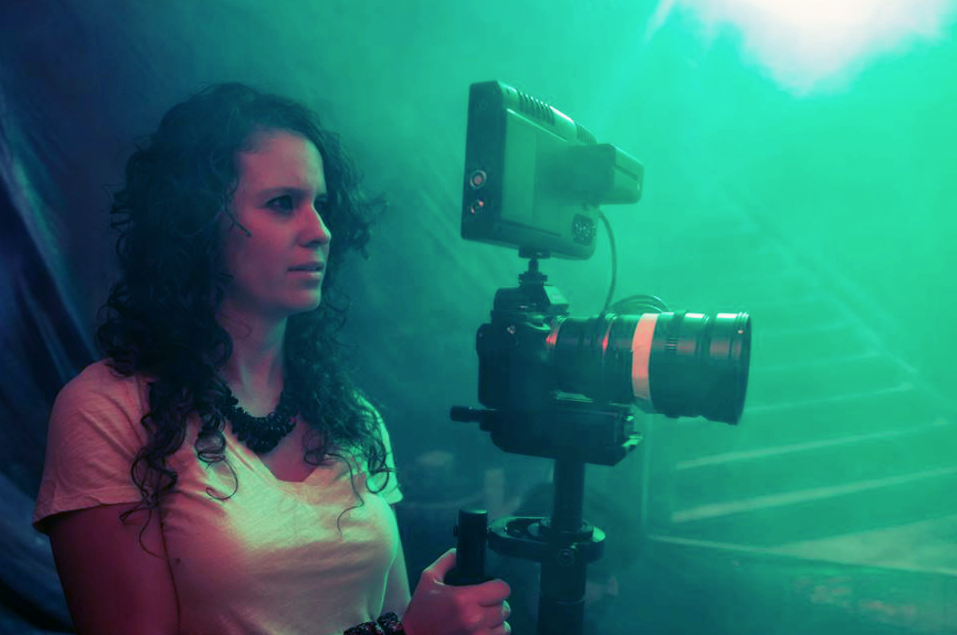 … I have countless memories of my childhood, climbing trees, riding bikes with my neighbors, playing soccer, going to the park with my siblings and my parents, etc., but there is one that stands out from when I was around nine years old. I was with some cousins and friends at my cousin's house, and all of our parents no longer knew what to do to entertain us anymore, so they came up with the idea of all of us creating a whole episode of a TV program. We were very young at that time but I remember, knowing nothing, we pulled together a very decent project with nothing but one camera. Some of us took care of crew-type activities, some of them were acting in it, we had production design involved and even visual effects with some blood. That moment, at that age, felt magical for me.
NYFA: Who are your influences? And how would you define your style as a filmmaker?
AL: I am mostly inspired by Akira Kurosawa and Steven Spielberg. The way they portray their stories, the approach they have when it comes to every single element involved, the importance they give to movement, acting, and framing while doing a film, is also how I love doing mine.
For me, making a film is like putting a duet dance piece together: it's all choreography. First you do the research — you gather all the elements you might use, then you explore styles and steps and you make your creativity shine.
[su_carousel source="media: 23484,23483,23482,23481,23480,23479,23478″ link="lightbox" width="780″ height="360″ title="no" autoplay="0″]
Once you have planned all the moves, you have to spend time rehearsing so it goes as well as possible. But when you're actually shooting, you have to deal with unpredictability and uncertainty, because even when you've been working on it for a long time, the music might take you to different places.
Then it becomes about timing. Each of the puzzle pieces have a detailed purpose, a precise time where they are needed, a specific meaning — so at the end, if everything flows as it was supposed to, the unified project gives you goose bumps.
The New York Film Academy would like to thank Adriana for taking the time to share a part of her story with our community. Keep an eye out for many of her exciting new projects in development, including "Growing Up," "Once in a Life time," "Los Elegidos," and "Until the End," among others.
by nyfa