Former MA Film and Media Production student Dimitris Tranos decided to tackle a difficult subject in his New York Film Academy thesis film. The film, Heavy Cross, triggered by his grandfather's irreversible illness which kept him confined to his bed for years, resulted in Tranos' research about terminally ill people who asked their loved ones to assist them to commit suicide, due to the lack of legal alternatives. In his short film, which won a Rising Star Award at the Athens International Digital Film Festival, Tranos explores the moral and ethical dilemma that an individual faces when he or she is asked to do the same, taking into consideration that the religious and social factors have a great impact on this decision. Through this film, Tranos asks a simple question: If the right to life is indisputable, what about the right to die?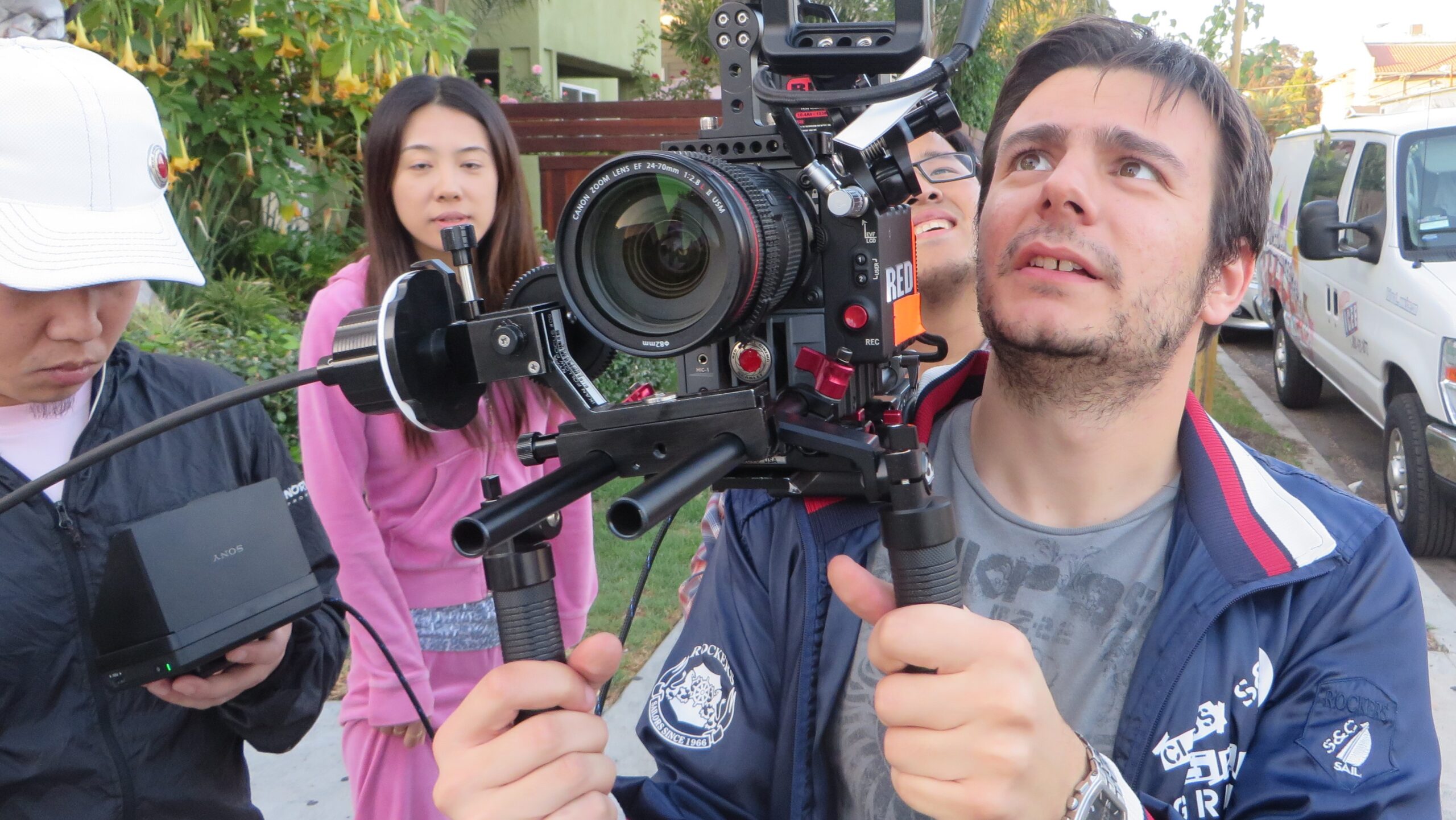 "I chose the main theme of my film to be 'the right to die as a moral principle' because I wanted to explore how family, friends and society in general react to a terminally ill person's will to terminate his or her own life," said Tranos. "I have witnessed my own grandfather being confined to bed for several years, losing day by day his vision and his ability to communicate with his surroundings. Even if nothing was ever said, I knew that everybody in the family was praying for him to find redemption."
In Heavy Cross, Sarah, a religious caretaker faces a serious moral dilemma when she meets Mike, a seriously ill and confined to bed veteran of Iraq, who wants Sarah to help him commit suicide.

Tranos was able to collaborate with talented students and alumni from NYFA like Luciana Capela (Co-producer), Henry Li (Cinematographer), Alonso Grandio (Actor) and Leonardo Bentes (1st AD) to name a few.
"My studies at NYFA helped me a lot," says Tranos. "My instructors were there to assist me in the whole process."
Currently, Tranos is in the process of finishing the 1st draft of a feature script about unfulfilled teenage dreams and how impactful they can be in their adult life.
by nyfa