On November 5th, 2015, New York Film Academy in Los Angeles students were delighted to watch the revamped Director's Cut of 54, followed by a Q&A with writer/director Mark Christopher—discussing his great journey to completing his vision on the disco cult film—with producer Tova Laiter and NYFA Film Festival Advisor Matthew Ladensack.
While attending film school, Mark Christopher made the short film Dead Boys Club, gaining lots of attention in the film festival circuit and even a theatrical distribution. With the success of Dead Boy's Club and his subsequent short Alkali, Iowa, Christopher was able to gain a studio's trust to direct his script about the iconic discotheque Studio 54. Therefore, his student films gave him a direct entree into making a studio feature.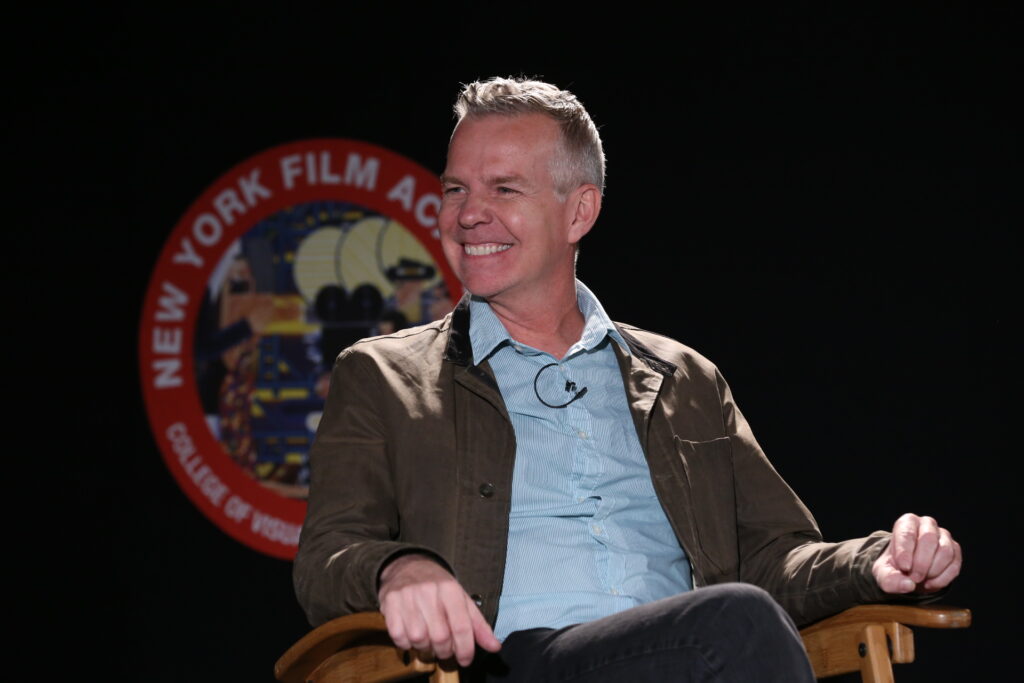 Focusing on a young New Jersey bartender and his fellow club workers, 54 encapsulated the hedonistic nightlife of 1979 New York, before the drug wars and AIDS epidemic of the 80's. The story blended humor, tragedy, bisexuality, and rampant drug use–an earnest portrayal of the era's zeitgeist. Starring Mike Meyers in his first dramatic role, and up and comer Ryan Phillipe, the movie was accumulating attention and set to be a hit.
However, after seeing early cuts of the film, the studio decided to soften its depraved sexual vibe as they believed this would open the movie up to a wider audience. Removing 40 minutes of the original cut and reshooting another 30 minutes, the new version erased any note of homoeroticism, reinforcing the love scenes between Phillipe and Neve Campbell, and washed over the darker parts that gave the movie depth. The hollowed theatrical release was panned by critics at its release and considered a box office failure.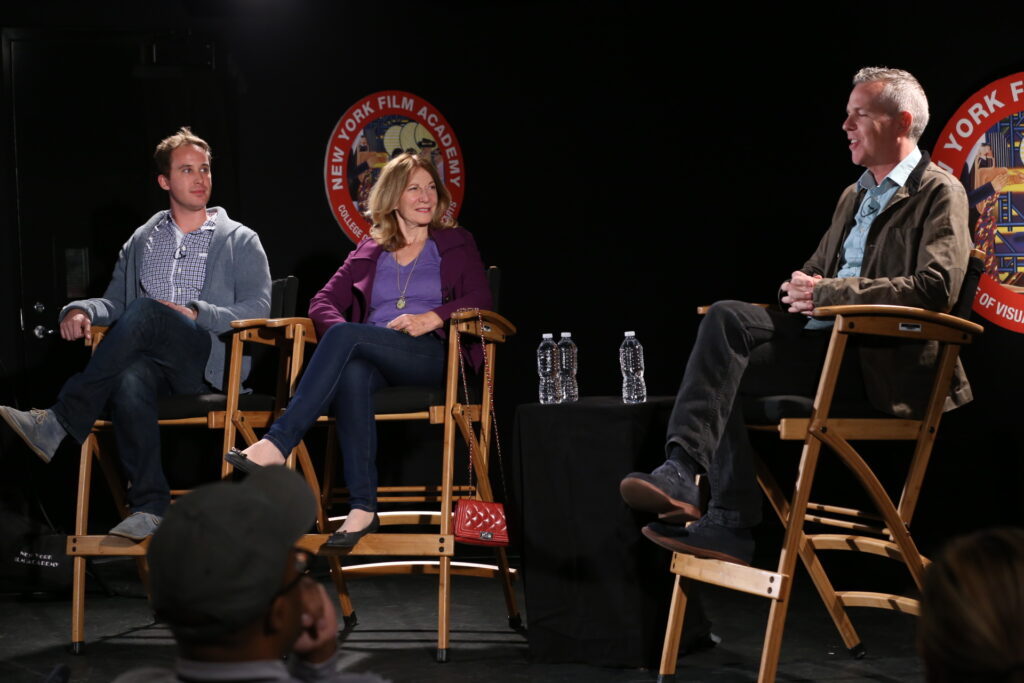 "As a director you have to hold on to your vision," Christopher told NYFA students. Which is why after 17 years he revisited 54 to recreate his original story. Unlike most director's cuts, where a few new scenes are sprinkled here and there, Christopher ripped apart most of the theatrical version like moldy shag carpeting. He found the original footage via bootleg video cobbled together from VHS sources and eye matched it scene by scene, restoring the gritty look and tone of the film. Since it's release, 54: The Director's Cut has been praised all over the world, with original and new fans alike flocking to sold out shows.

When asked what advice he had to share with the film students in the audience, Mark Christopher simply said, "Don't be afraid." Students thanked Mr. Christopher for being unafraid to revive Studio 54, a new favorite to many in the theater that night.
54: The Director's Cut is currently available on iTunes and Amazon.
The New York Film Academy wishes the film and Mark Christopher much success!
by nyfa