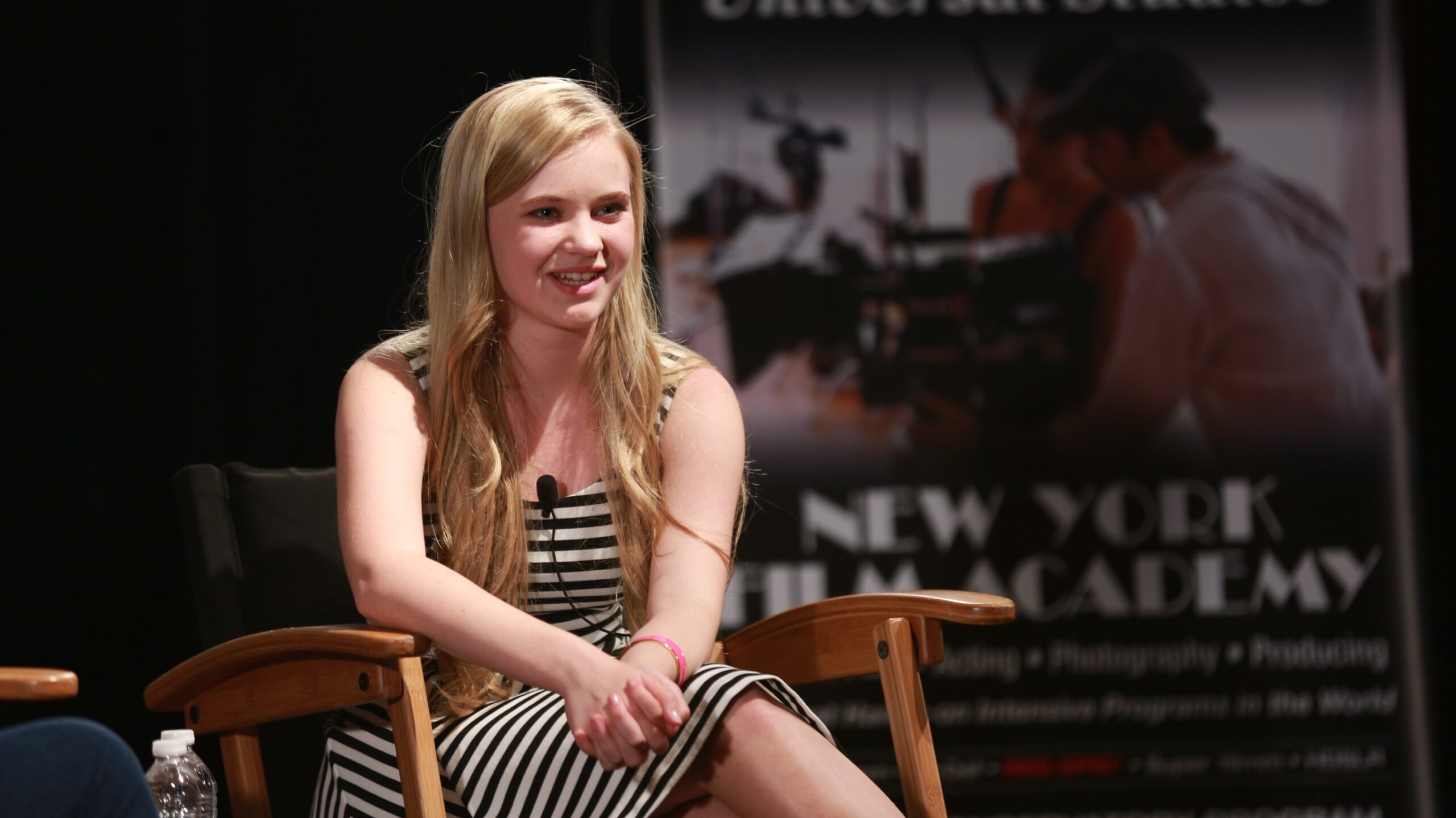 This summer, the New York Film Academy summer camp students in Los Angeles were treated to a special guest appearance by Disney star, Sierra McCormick. We screened the most recent episode of her Disney Channel show, A.N.T. Farm, which is a huge hit with the tweens!
Sierra became interested in acting at the age of 8 years old, when she took an acting class at her school. Her acting teacher saw something in her and got the ball rolling from there. She landed her first role on the TV show, 'Til Death. Now, at the age of fifteen, she's already appeared in TV and film, with genres varying from comedy to more darker, dramatic roles.
"Working within the Disney family has been great!" said Sierra. "They treat you very well and really accommodate you." She started with a small role in Disney's Hannah Montana and is very fond of the character she plays on A.N.T. Farm, the super smart Olive.
When asked by a high school student, Lulu, what her favorite film genre is, Sierra answered, "Cerebral movies: including comedies, dramas, horror, and foreign films." Pretty diverse for a young mind. She added that she likes roles that are challenging, empathetic, different from her real self – she loves strong female characters. In regards to auditioning, she says it's very important for her to memorize lines, so that she is not distracted, and can focus on the acting. To calm her nerves, she's changed her attitude, realizing, "I have nothing to lose."
Being such a young actress, Sierra must balance her career and education. "It's my main goal to go to a good college." She gave example of plenty of "cool actresses" that have done so, such as Natalie Portman and Claire Danes.
With wit and poise, Sierra shows definitive signs of maturity. Her time away from the camera is primarily composed of "doing regular things" and surrounding herself with "grounded people." Something that is dearly needed with a girl in her position. Sierra closed with these wise words of advise, "Don't let yourself slip away. Hold onto yourself and your beliefs."
by nyfa