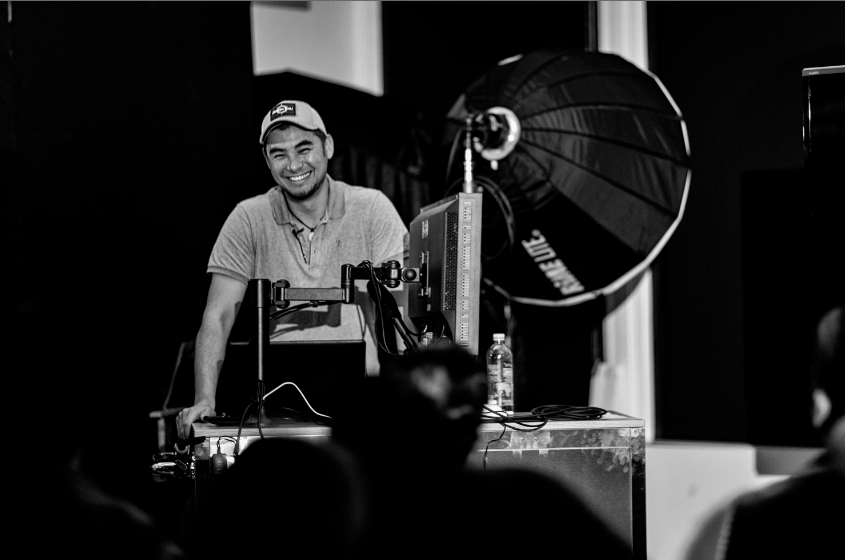 This past Tuesday, Paul Sunday's photography class welcomed a very special guest speaker, New York based documentary photographer Antonio Bolfo. Bolfo has a rather unique background — after working as the senior animator at Harmonix for four years he decided to study photo journalism, and eventually made the transition to law enforcement. Bolfo told the New York Times Lens Blog that he essentially became a police officer out of "boredom," and the desire for, "street-level experience." He also told the Times, "It was a really idealistic time in my life. I really thought I could make a difference. Save some people. It was very naïve, but that was my thought process at the time." In addition to the other tools of police work, Bolfo began taking a camera on the beat. He captured an acute body of work documenting the stark realities of law enforcement in the South Bronx.
After a year of photographing while on the force, he left to pursue photography full time. Since then, Bolfo has visited many locations of crisis on our planet and become an award winning documentary photographer.
His work has been published in the New York Times Magazine, The New Yorker, Time Magazine, Newsweek, Vanity Fair, American Photography and Communication Arts. He is represented by Getty Images.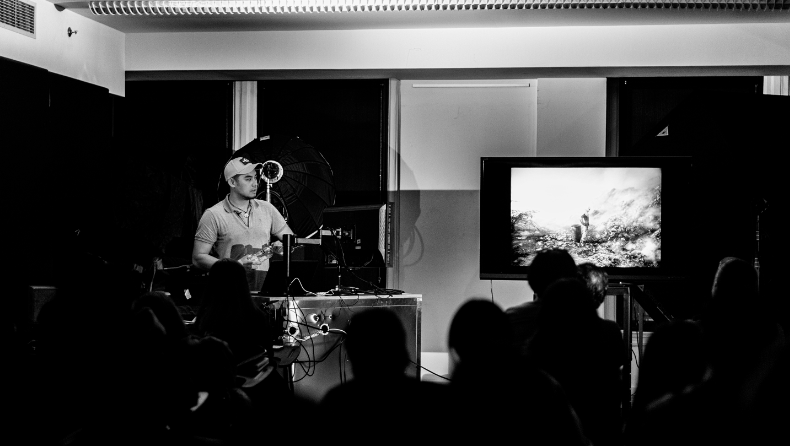 His presentation at the New York Film Academy's Battery Park campus was a big hit with the photography students.
"He's young and a very direct, engaging public speaker," said Paul Sunday, Co-Chair of NYFA Photography. "He's also an extremely accomplished photojournalist who has survived some perilous adventures."
One of the interesting aspects of Bolfo's approach toward photography is that he has the ability to capture images of the extremes of human experience, yet still make beautiful, well crafted images. He strikes a balance between truth telling and powerful image making that is uncanny and quite rare. He has seen a number colleagues sacrifice their lives for photography and is on a sabbatical from shooting. He told me that it is in extreme moments of experience that he sees peoples humanity. He is a fascinating character and was very inspiring for our students.
by nyfa