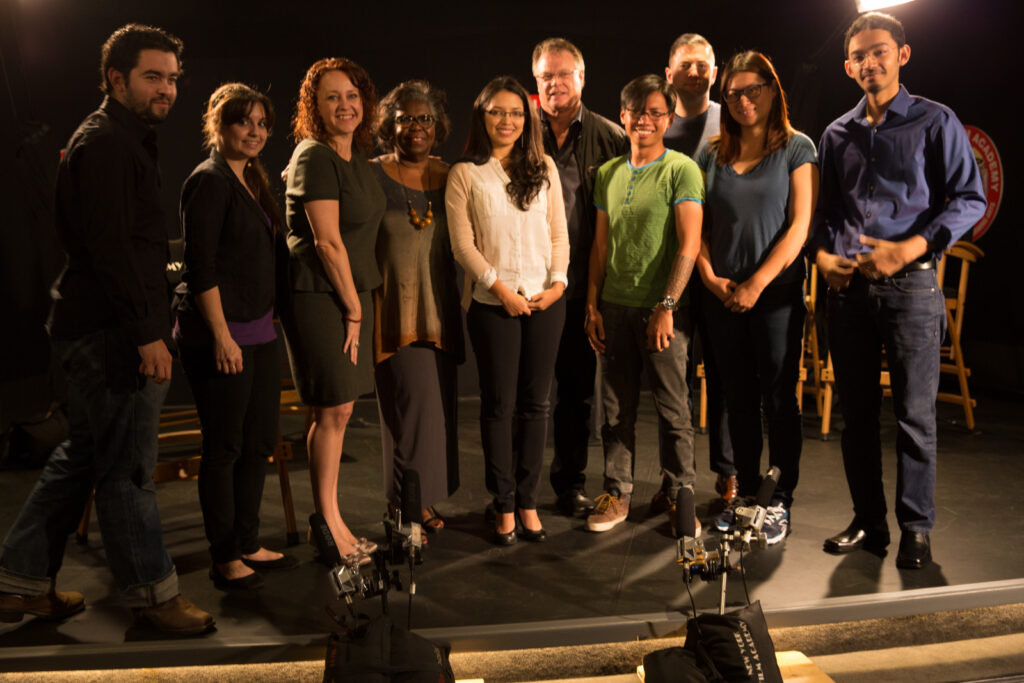 New York Film Academy's Los Angeles Documentary Department was on display Thursday, May 21st, when their Community Film Project concluded with a presentation at the NYFA theatre, celebrating the MFA Jan '14 class production of a promotional film for the Burbank Arts for All Foundation (BAFA). The event highlighted the work of writer-director Michelle Flores, sound recordist and mixer Raed Salagoor, and DP-cameraperson Alejandro Talens, who, along with June Zhou, producer, and Omar Monge, editor, created a 3 and ½ minute promo for BAFA as their client.
The Community Film Project was designed to give students real-life experience with a non-profit organization by having them pitch an idea, receive a client's feedback, and then create a film according to the client's needs. The class used their documentary film training to create a piece both informational and emotional, as the goal was to educate the public on BAFA's multiple role in raising awareness and funds for arts programming in Burbank's public schools.

This very ambitious project involved shooting ten interviews and activities in several public schools over 10 days. "There were several script changes and film revisions along the way, which is typical in a client relationship," states instructor Denise Hamilton, who supervised the project. The results — a pleased Executive Director of BAFA, Trena Pitchford, who will be using the promo in an upcoming fundraising gala.
by nyfa