On Friday, February 7, New York Film Academy (NYFA) hosted, along with Magnum Photos and Mana Contemporary, Magnum Photos photographer Moises Saman and Editor at Large for Special Projects at TIME Magazine, Paul Moakley. Both presented highlights from their body of work at NYFA's New York campus and screened TIME Magazine's documentary short, The Capital Gazette Won't Be Silenced 1 Year Later, which was directed and shot by Saman, and produced by Moakley.
Moises Saman, a member of Magnum Photos, began his career at Newsday, covering the fallout of the 9/11 attacks. Throughout his career, he spent most of his time in the Middle East, shooting monumental moments of conflict like the Iraq War, the Arab Spring, and the Syrian Civil War. "As a journalist, I'm a product of the time I'm living in," he said when asked about his professional career and motivation for visual storytelling.
Saman opened the discussion by recounting the start of his career in the newspaper industry. "It meant working really fast," he says, emphasizing the constant deadlines and, at times, the personal sacrifice it took to get a story out. He then went on to describe how engulfed in his work he had become as a photojournalist, being constantly on the road 12 months out of the year. That kind of dedication, however, produced his stunning photographs capturing moments in time, like an image of a boy with a hunting rifle running through a sandstorm or another image he displayed of a man taming an Arabian horse, looted from one of Saddam Hussien's palaces in Baghdad.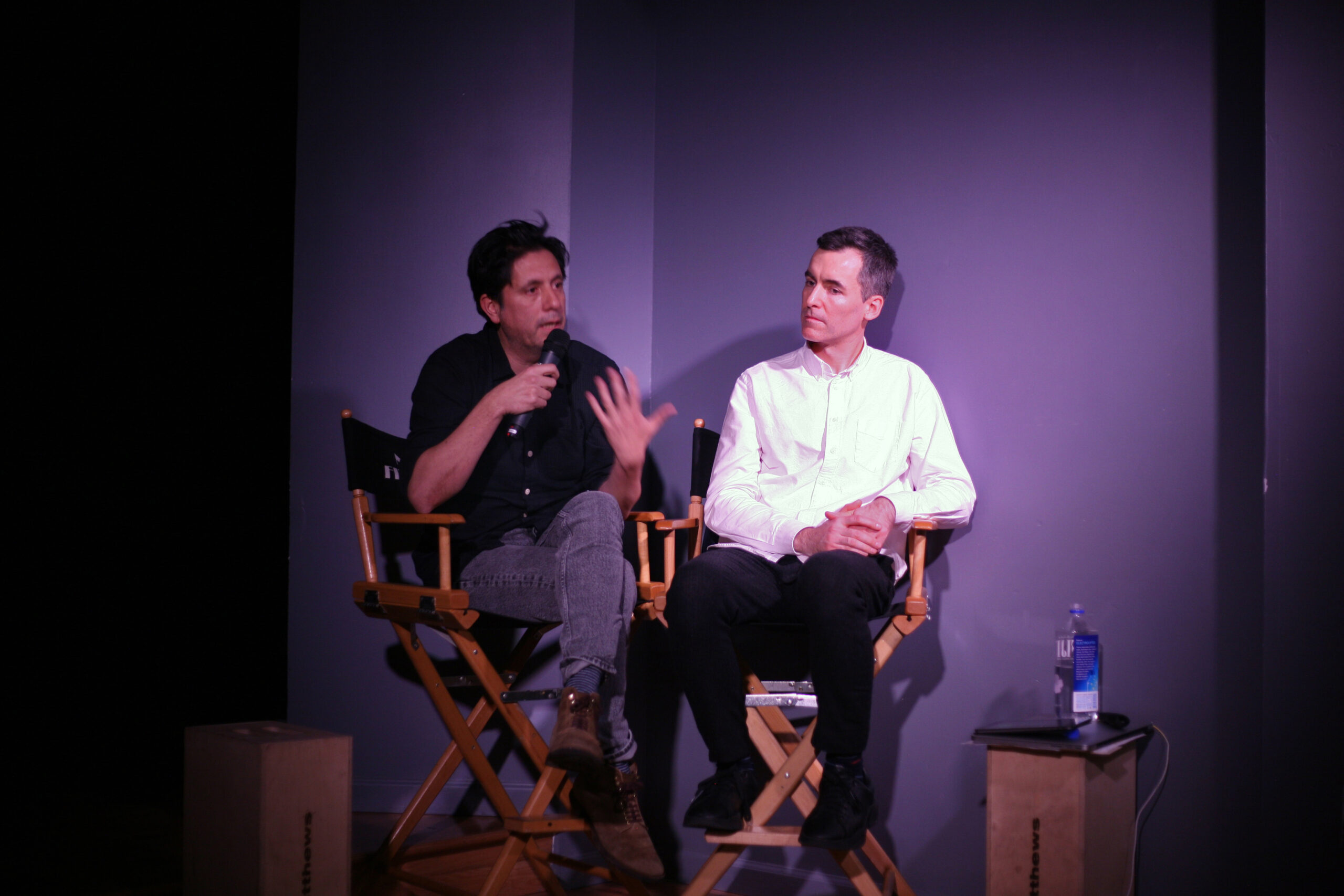 Saman also discussed developing a professional relationship with Paul Moakley. Moakley, Editor at Large for Special Projects at TIME Magazine has managed TIME's visual coverage of breaking news, presidential elections and key franchises such as TIME's Person of the Year and TIME 100 for the past decade. Moakley was always interested in Saman's work, but it took both of them at least 20 years until they ended up actually working together.
Moakley opened up to the audience about how the professional relationship between himself and Saman evolved over the years from photographer and editor to producer and director. "It is incredibly cool when we work together," he says, "it's not a transaction, it's a relationship."
Moakley, who recently worked with climate activist Greta Thunberg for the TIME's Person of The Year for 2020, recalled when he asked Saman to shoot the TIME Person of the Year cover for 2018. This particular assignment meant Saman having to fly 30,000 miles around the world to shoot 18 people for 4 covers. This was the year TIME profiled "The Guardians and the War on Truth," acknowledging slain reporter Jamal Khashoggi, imprisoned reporters Kyaw Soe Oo and Wa Lone, Rappler founder Maria Ressa, and the entire staff of the Capital Gazette.
Saman recalls meeting each person he photographed saying, "for me, the people on these covers, especially the two women (the wives of the two imprisoned reporters), had experiences I related to. It was an intimate experience for me."
Moakley and Saman then screened their documentary short about The Capital Gazette reporters one year after the shooting that plagued their newsroom and took the lives of five of their colleagues. Moakley and Saman recalled that this experience, for them, required the utmost amount of trust and time to cultivate the relationship with the paper. To this day, The Capital Gazette has not let any other outlet other than TIME profile them on such a personal level.
New York Film Academy thanks Magnum Photos, Moises Saman and Paul Moakley for taking the time to share their knowledge, expertise, and experience with students and guests of NYFA.
by nyfa