Screenwriter and Director Eva Gonzalez Szigriszt grew up in Spain with her musician parents and a grandfather, who directed TV and theater for many years. Following in her grandfather's footsteps, Gonzalez Szigriszt explored the theater world, eventually finding her way to film and television. From packing her bags in 2011 to study at New York Film Academy to pursuing multiple projects years later, the NYFA alum has now bagged the writing gig for Facebook Watch's animated horror series Woman in The Book.
After graduating from NYFA's 1-Year Filmmaking program in Los Angeles, Gonzalez Szigriszt scored internships in the development departments of Bold Films (Drive, Whiplash, Nightcrawler) and Vendôme Pictures (Source Code, Larry Crowne, What Happened to Monday?). "It was after reading many scripts and writing coverage for the companies that I really fell in love with screenwriting," gushed Gonzalez Szigriszt. "I wrote my first TV series and got the attention of a manager, which is how I got my first project optioned."
After developing more material over the course of a few years, Gonzalez Szigriszt got signed by one of the largest talent agencies in the world, Agency for the Performing Arts (APA). "My agent did a great job sending my scripts out and he got me some good general meetings with production companies," she shares. "Now I am working on several projects with people that I have admired for so long."
She recently penned the first animated horror drama for Facebook Watch (from Crypt TV) called Woman in The Book. "This was an open writing assignment. So, I was going for the job as did many other writers and I was asked to come up with a take on the concept the company had developed and pitch it," she recalls. "I ended up getting the gig! The show stars Diane Guerrero (DC's Doom Patrol and Netflix's Orange is the New Black). It is a LatinX show that uses both English and Spanish and follows three estranged siblings who reunite at an aging Mexican hacienda to discuss their inheritance, but they inadvertently unleash a book-bound horror that has plagued their family for generations. I can't tell much more as the project has not come out yet. It is set to be released on Facebook Watch some time by the end of next year."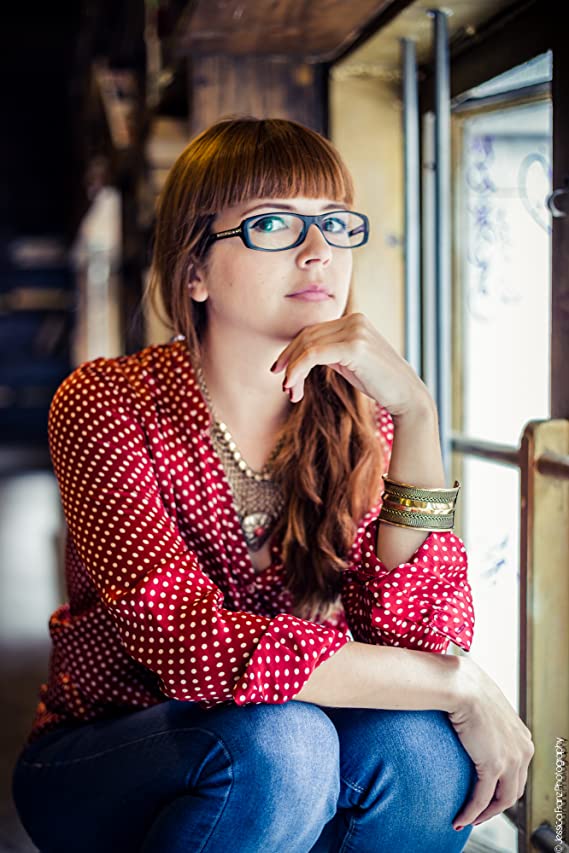 The alum also has a science fiction TV series coming soon that was just bought by an unnamed big studio with Gonzalez Szigriszt, herself, attached as an executive producer alongside the creators and executive producers of Netflix's The Dark Crystal: Age of Resistance. She also has an original sci-fi TV series in the pipeline with producer Lloyd Levin (Hellboy, Watchmen, Lara Croft series), and Gonzalez Szigriszt will also be co-directing a feature film she wrote called Turn. As if that weren't enough to keep her busy, she is developing an epic sci-fi animated series with "one of the most amazing Executive Producers in the TV animation world" and is developing a couple of additional projects in Spain
It's safe to say that she is booked and busy. Reflecting on all the events leading up to this point in her life, Gonzalez Szigriszt reveals that NYFA is one of the reasons why she was quick to navigate the film business.
"What NYFA offers, that most of the other film schools don't, is a hands-on approach to filmmaking. The fast-paced environment (I remember shooting at least one short movie or scene a week), the easy access to equipment and facilities… It all helped classmates and me improve our skills by doing it, not just dreaming it. Having to meet so many deadlines, working fast but without sacrificing any quality…that strengthened the work ethic I apply to any of my projects today."
New York Film Academy congratulates Screenwriting alum Eva Gonzalez Szigriszt for her new writing credit for Facebook Watch's Woman in The Book and looks forward to the news and releases of her upcoming film and television projects.
by nyfa