The Fourth Kingdom, a documentary directed by Adán Aliaga and Alex Lora and coproduced by New York Film Academy (NYFA) Producing alum Federico Guarascio has been storming the festival circuit since its premiere earlier this year.
The film documents a redemption center in Brooklyn founded by a Spanish ex-missionary where cans and plastic bottles are exchanged for cash—a "Fourth Kingdom" of plastics, and a hub for immigrants and underdogs who desperately believe in the American Dream.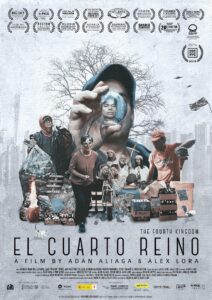 Since its premiere last February at the Big Sky Documentary Film Festival, where it won the award for Best Short Film, The Fourth Kingdom has been selected in 20 film festivals—eight of them Oscars-qualifying—and has won two of them, including the Brooklyn Film Festival, which allows the short film to be considered for the Academy Awards. 
It has additionally screened at the Rooftop Summer Series, the Americas Film Festivals, the Palm Springs International Film Festival, DOC NYC, and opened at the United Kingdom's prestigious Sheffield Doc Fest.
Federico Guarascio originally hails from Italy and first came to New York Film Academy through the Torno Subito program, a joint public/private sector work study initiative that supports new talent development in the Italian film and television industry and is based in Italy's Lazio region. New York Film Academy provides the "study" element of the program, with students enrolling in short-term workshops across various NYFA disciplines. Once their program is completed, graduates return to pre-arranged film and television internships in Italy.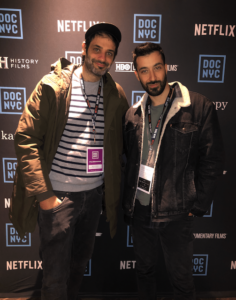 Guarascio first attended the 4-Week Producing workshop at NYFA's New York campus, and was so impressed that he subsequently returned to enroll in the 1-Year Conservatory in Producing. Upon graduation, Federico has remained in New York City to work on a variety of film projects, including The Fourth Kingdom.
"[NYFA] proved to be essential during my journey with this doc," says Guarascio, "and it would not have been possible for me to get this far without the skills I learned in your classes and, for that, I am immensely grateful."
Guarascio's talent as a producer was evident early on. "As a student, Federico showed all the hallmarks of a fiercely independent producer," recalls NYFA-NY Chair of Producing Neal Weisman. "He consistently demonstrated a great passion for the process and a curiosity which inevitably led to to interesting projects. It is no surprise that Federico has moved on to find success with films moving onto the festival circuit. We are very proud."
New York Film Academy congratulates Producing alum Federico Guarascio on the success of The Fourth Kingdom and encourages everyone to check out the film's trailer, available on Vimeo. 
[su_carousel source="media: 33311,33309,33312,33310″ limit="60″ link="lightbox" target="blank" width="780″ height="360″ title="no" autoplay="0″]
by nyfa