Denzel Washington's "Fences," in which he stars and directs, was recently nominated for four Academy Awards. Based on the August Wilson play, "Fences," tells the story of Troy Maxson, a mid-century Pittsburgh sanitation worker who once dreamed of a baseball career, but was too old when the major leagues began admitting black players. Actor Russell Hornsby, who plays the role of Lyons in both the play and the film, spoke to Acting for Film students at the New York Film Academy.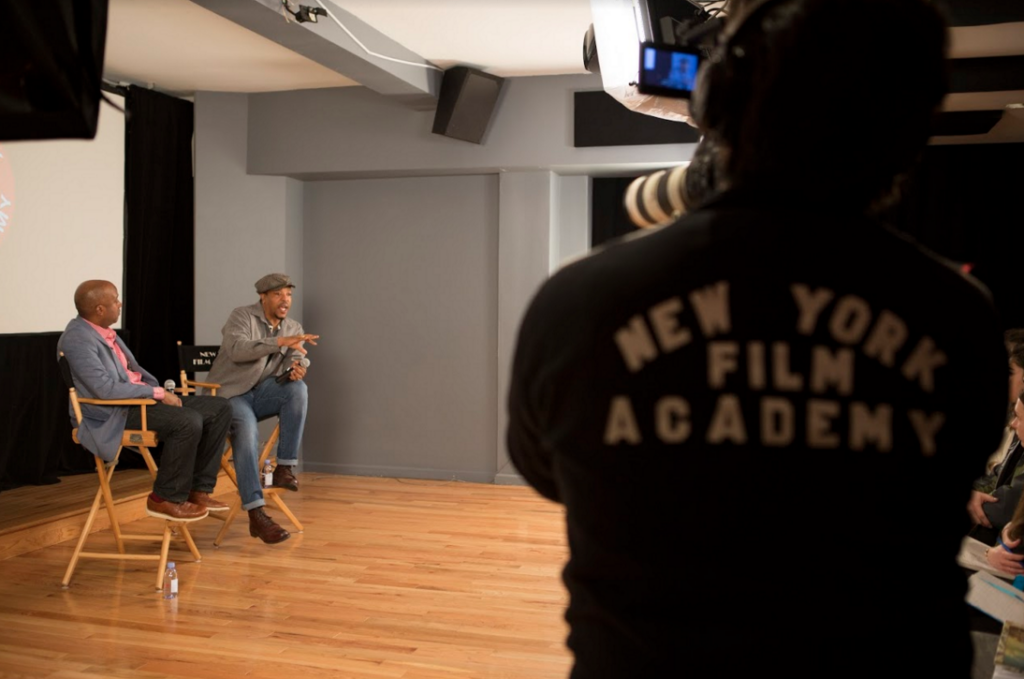 As Hornsby put it, he essentially began his career while doing his "tour of duty in New York," which, like most up and coming actors, began as a struggle and eventually led to being cast in leading roles in the Off Broadway productions of "To Kill a Mockingbird" (as Atticus Finch), "Joe Louis Blues," and "Six Degrees of Separation" (as Paul).
"I value the notion of working," Hornsby said of his early career. "I was broke because I made a conscious decision to work." 
In the late 1990s, he decided to move to Los Angeles to break into film and television. He has appeared in several different television productions including appearing in recurring roles in "Haunted" as Detective Marcus Bradshaw and "Gideon's Crossing" as Chief Resident Dr. Aaron Boise. His other television credits include "Grey's Anatomy," "Law & Order," and "In Justice" among others. He also played running back Leon Taylor in ESPN's drama series "Playmakers." On the big screen, he has appeared in such films as "After the Sunset," "Big Fat Liar," "Get Rich or Die Tryin'," "Keep the Faith," "Baby," "Meet the Parents," and "Stuck" among others. In 2000, Hornsby appeared in the Off-Broadway production of "Jitney" for which he won a Drama Desk Award and an Obie Award.
Hornsby credits the late playwright August Wilson as a major influencer and mentor in his career, beginning after he saw his 1992 play, "Two Trains Running." From that point, Hornsby would perform in several Wilson plays, including the most recent, "Fences."
"Wilson forced actors to bring their authentic self," he said. "You bring your pain [to the role]."
Wilson continued his thought, advising our acting students "to be malleable and figure out what tools you need."
Throughout the discussion, Hornsby was able to captivate the students while providing invaluable advice.
"Embrace the rejection," he said. "This is a subjective business. You're going to get discouraged. You're going to cry. You're going to complain to your friends. Then move on." 
"You can't lie in life and then tell the truth on stage," added moderator and NYFA Instructor Randall Dottin, who said he first heard that advice from Hornsby.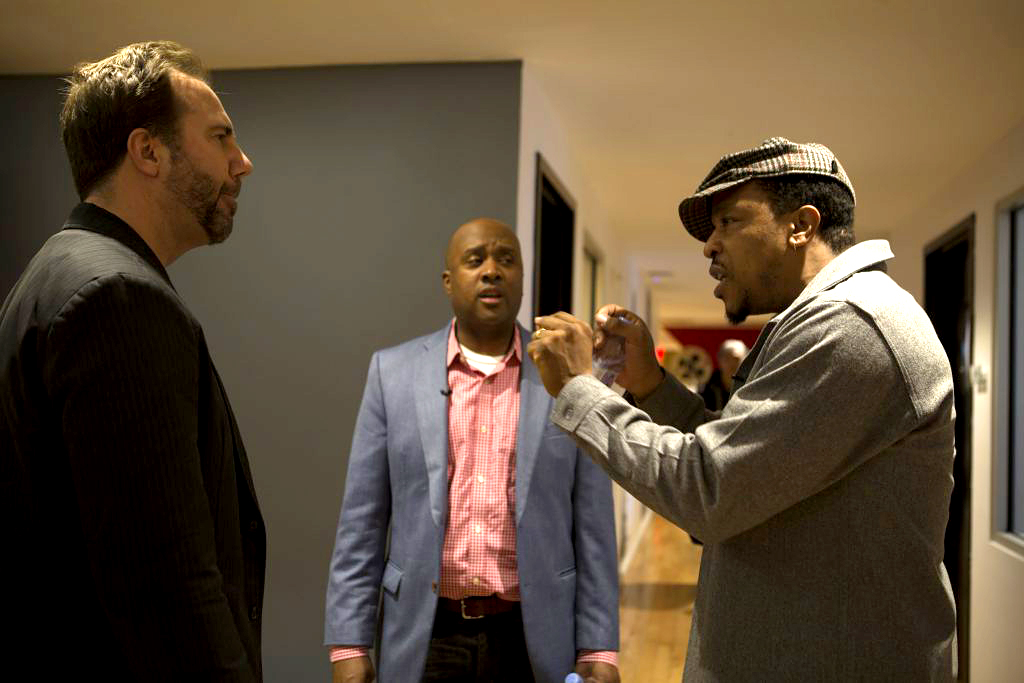 Hornsby recalled the one and only direction Denzel Washington gave him on set of the film. Washington left him with the words, "Take care of your brother." It was at that point that Hornsby realized he needed to take care of his scene partner and cast, and not to just focus on himself."
Following his talk, Hornsby worked one-on-one with acting students to work on their own individual monologues. His sincerity and commitment to the process was incredibly valuable and greatly appreciated.
Hornsby is currently starring in the NBC fantasy drama, "Grimm," and will be in the upcoming Netflix series "Seven Seconds."
by nyfa