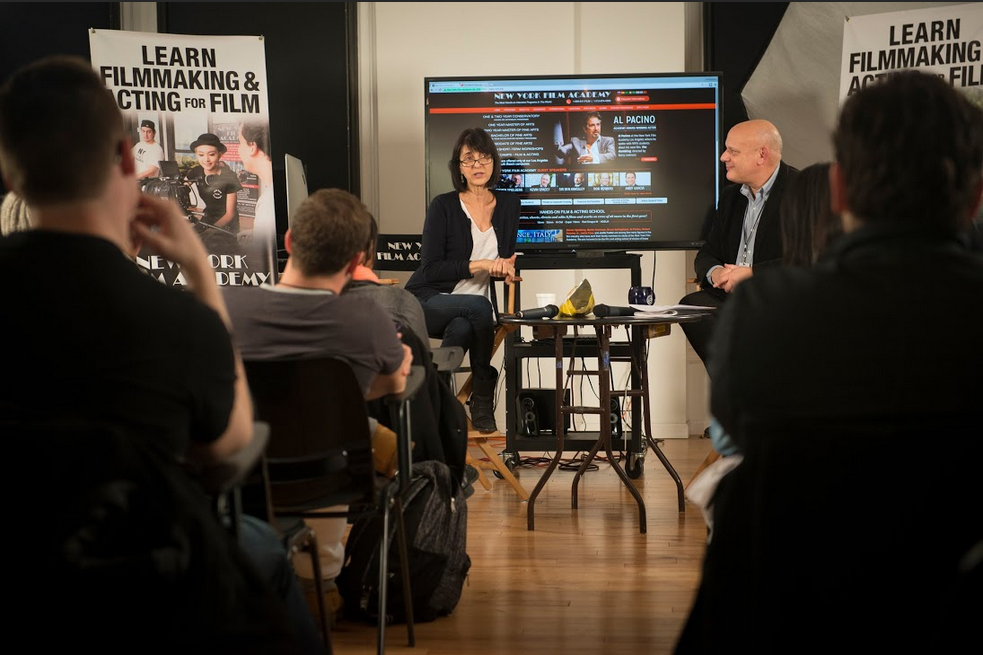 Noted film executive and anti-piracy advocate Ruth Vitale participated in a "Conversation with…" as part of the New York Film Academy Producing Department's Industry Speaker series recently at NYFA's Battery Campus.
Moderated by Producing Department Co-Chair Neal Weisman, students from various programs listened as Ruth intimately discussed her career as a producer and distributor. From the early days of basic cable, working as an acquisitions executive at the Movie Channel, Ruth has gone on to witness dynamic changes in the creation, financing, and distribution of film content for over thirty years.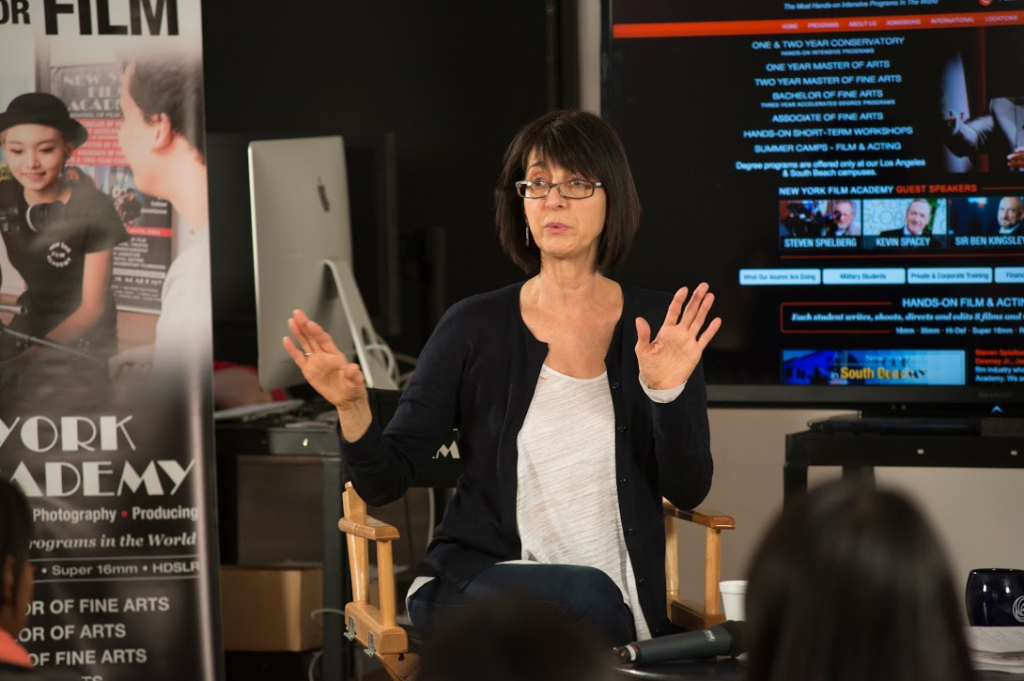 Sharing her experiences as President of Vestron Pictures, Ruth walked students through the producing process that led to one of that company's most successful films, Dirty Dancing. She discussed her tenure as President of Fine Line features, where she distributed a number of notable films including Academy Award winner Shine. As the founder and Co-President of Paramount Classics, Ruth was involved in such seminal films as Sofia Coppola's The Virgin Suicides, Mad Hot Ballroom (frequently discussed in NYFA Documentary classes), and Hustle and Flow which garnered an Academy Award nomination for lead actor Terence Howard (currently starring in the television series Empire).
Ruth shared insider details on the actual purchase of Hustle and Flow, which set the record for the largest sale ($9M) in the history of the Sundance Film Festival.
As the current Executive Director of the organization CreativeFuture, Ruth has been on the forefront of battling film piracy. Students saw a dynamic video presentation describing the importance of protecting creativity in various mediums including film, television, music, new media, and fine art.
In a spirited question and answer session, NYFA students offered valuable suggestions on how to fight this industry wide problem. We look forward to an ongoing discussion with Ruth and her CreativeFuture colleagues in the effort to conquer this important issue.
We'd love to hear from you as well. How can we prevent this ongoing problem of piracy in our industry? Share your thoughts in the comments below!
by nyfa