Recently, film and TV composer Erik Desiderio sat down with New York Film Academy's Business of Screenwriting class to offer up his unique perspective on how he broke into the entertainment business as a composer, and what he looks for in a story when designing the music for his film and TV projects.
Born in Washington D.C., Desiderio believes he was bitten by the music bug due to his music-loving grandfather. After attending James Madison University in Virginia, Desiderio attended grad school for Music Composition at NYU. It was there that he started scoring films on MFA student projects and honing his craft.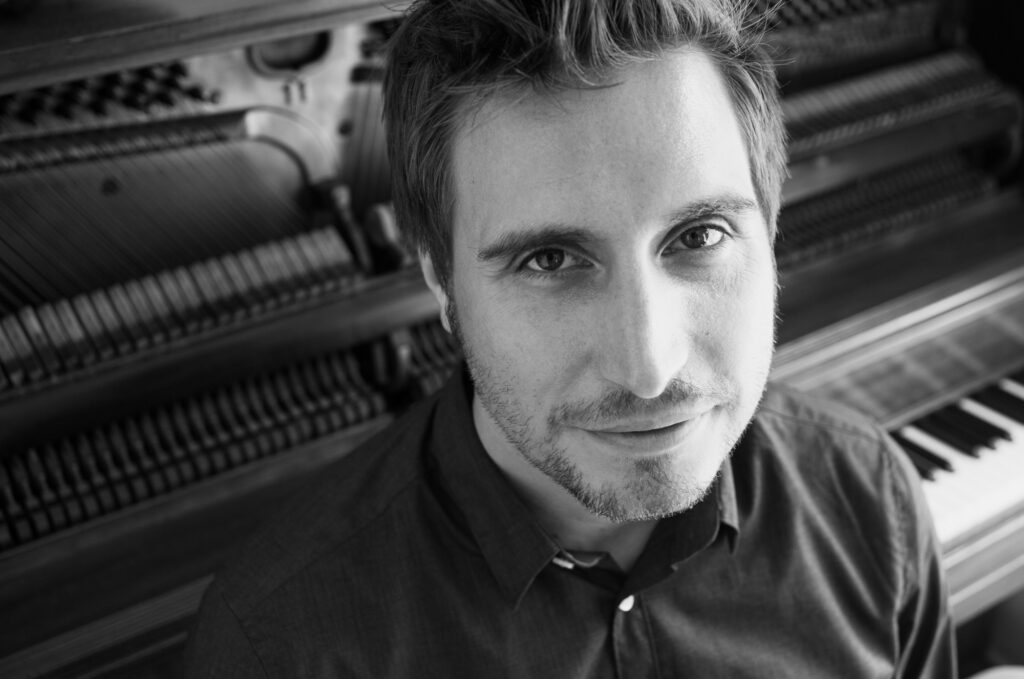 After graduating, Desiderio initially worked as a musician on cruise ships, a job where he got to travel and see the world, but knew he wanted to remain involved in storytelling. Eventually, he managed to secure a job working as the score producer on the Academy Award-winning animated autobiographical short, The Moon and The Son, about a turbulent relationship between father-and-son as told by filmmaker John Canemaker, with voice actors including John Turturro.
After that, Desiderio was off to the races….
He moved to Los Angeles, and began networking like crazy, taking jobs off Craigslist and meeting as many people as he could. He knew he'd made the right decision as the work started flowing in. In his career, Desiderio has scored over 50 shorts — many of which came in those early years. But as his body of work grew, Desiderio started doing TV and films. Desiderio scored the indie feature comedies PaperDolls in 2006, Sons of Liberty in 2008, He's Such A Girl in 2009, the indie-sci-fi film Beta in 2007, and drama Possessions in 2012, crisscrossing a variety of genres and stories. It wasn't long before mainstream Hollywood took notice.
More recently, Desiderio was the technical score producer on Showtime's hit The Borgias and composed music for HBO's beloved comedy Entourage. He was also an additional music composer for the 63rd Emmy Awards in 2011. He's worked as a composer for the breakout ratings juggernaut reality TV series Duck Dynasty for A&E in 2012, and was the technical score producer for the Relativity Media action/fantasy film Immortals, starring Micky Rourke and Henry Cavill. He's also branched into other formats of storytelling as well, working as a composer for documentaries (including the upcoming WoW MoM) and videogames (including the upcoming Reborn for Sony Entertainment).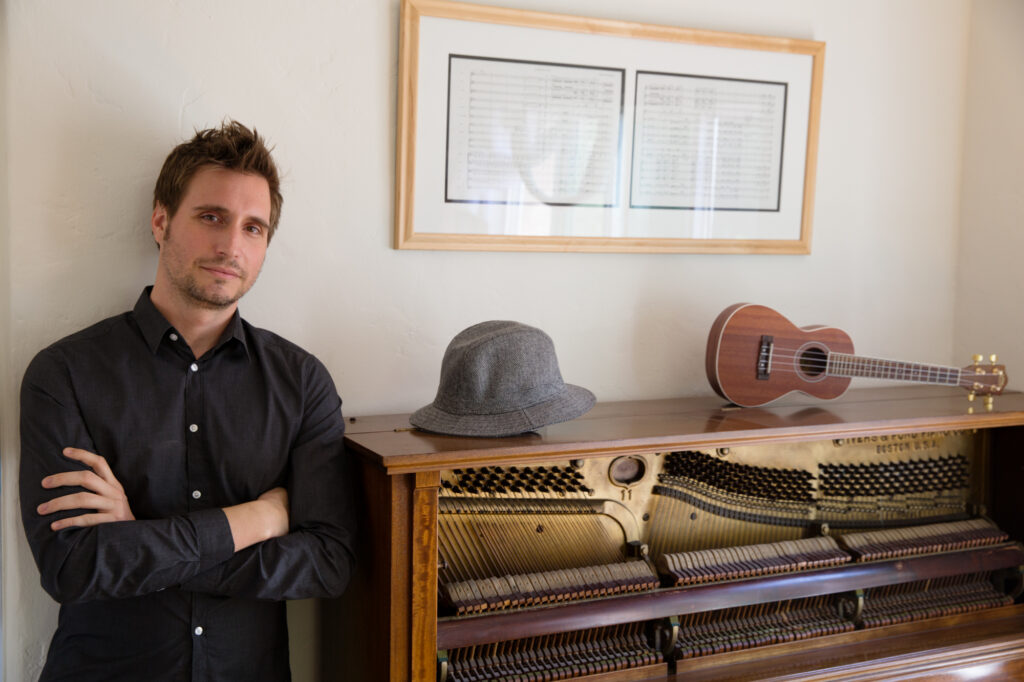 Desiderio explained to the students how he usually reviews a cut of the film or TV episode he's scoring, picture-locked or not, with temp music. Then it's his job to give the filmmakers exactly what they want. As the composer it's really up to him to layer in the emotional through-line of the piece, whether it's lighthearted, thrilling, tender, whimsical or scary.
To close the evening, Desiderio shared orchestral and electronic pieces he composed for a series of four shorts called The Four Players, a gritty re-imagining of the Nintendo video game Super Mario Bros. focusing on the title's four central characters. Undoubtedly, part of what's made these shorts such a viral success is the storytelling tone and mood set by Desiderio's compositions.
More information on Desiderio and his music, as well as a plethora of samples of his work, can be found on his website at www.erikdesiderio.com.
by nyfa