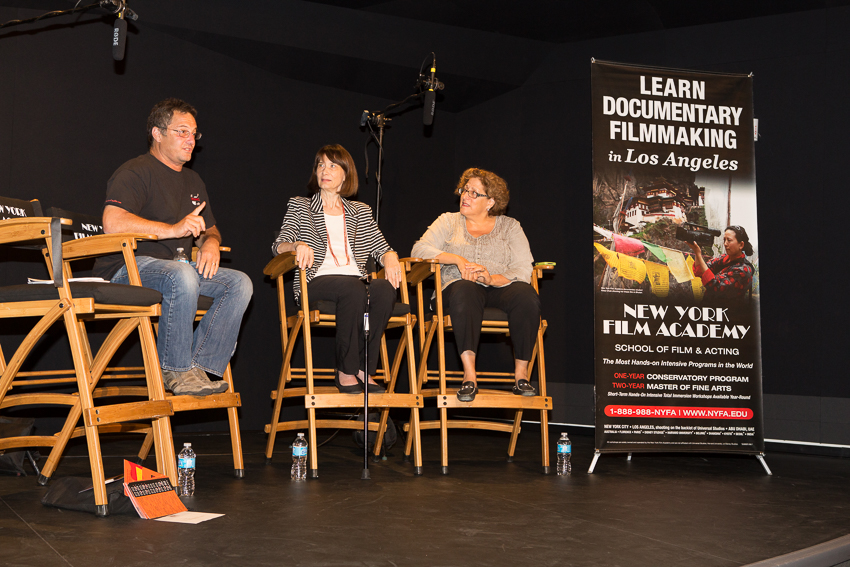 Last week the Documentary Department at the Los Angeles campus of the New York Film Academy held its first Industry Perspectives Class of the Fall semester. Our first guest lecturer in the series was director Denny Tedesco, who screened his film The Wrecking Crew. Denny has worked on a number of Comedy Central productions, as well as The 72nd Annual Awards.
His most recent documentary film tells the story of a group of studio musicians in LA who played on hits for such famous artists as The Beach Boys, Frank Sinatra, Sonny and Cher, The Monkees, and the Mamas and the Papas. The group also comprised Phil Spector's famous Wall of Sound. The music industry in the 1960s was rapidly changing from artists who had others create the arrangements, write and compose the music, and play the instruments, to bands who did everything themselves. The film interviews include icons such as Glen Campbell, Cher, Brian Wilson, Dick Clark, and the members of the Wrecking Crew itself. It also includes footage of Phil Spector and Gold Star Studios and other recording sessions from that era.
The Wrecking Crew has been picked up by Magnolia Pictures and will have a theatrical release in March 2015.
by nyfa