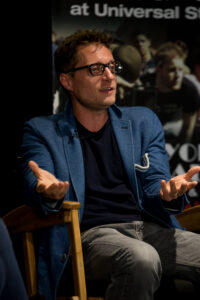 Award-winning writer/director Rowan Joffe visited New York Film Academy's Los Angeles branch to screen thriller Before I Go To Sleep, which he adapted for the screen from a S.J. Watson novel, before participating in a Q&A with students. Producer Tova Laiter moderated the event.
Rowan Joffe is known as a writer for his box office success, The American, starring George Clooney, and for the acclaimed sequel, 28 Weeks Later. His directing debut for the BBC was Secret Life in 2007, and in 2009 he directed The Shooting of Thomas Hurndall, which won him the Best Single Drama at the BAFTA TV Awards. In 2011 he directed his own adaptation of Graham Greene's classic novel, Brighton Rock, for Optimum Films.
Rowan stressed to students the importance of making content that is personal to them and that they care about, or "writing what you know." This is the only way that a filmmaker's work will hold real meaning. When adapting screenplays from novels, which Rowan has had extensive experience with, he focuses on the story thread that he identifies with the most. In Before I Go To Sleep it was Nicole Kidman's mother / son relationship that was central to his life. By doing this, Rowan can remain true to himself and the source material. The flip-side to "writing what you know" is to be careful to not literally tell your life story. This will most likely be interesting only to you.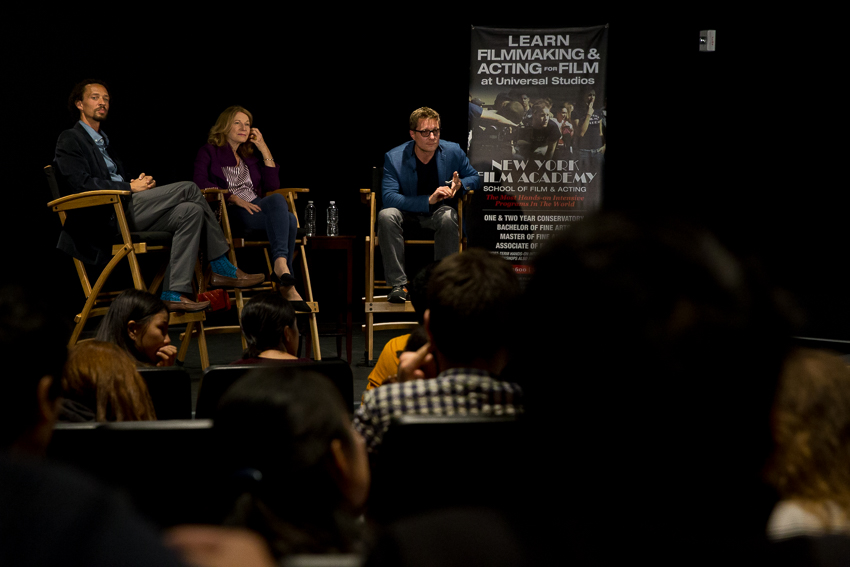 His expansion into directing has allowed Rowan Joffe to enjoy more control over his stories. For him, directing is not about ego or power but just having a greater ability to ensure that the story he feels is right will be translated to screen. He acknowledges that the actors are a large part of this process. Although, going into the direction of a scene, Rowan will have a detailed plan of how to stage and shoot it — he knows it is his responsibility to remain open to what the actors offer on set, be willing to acknowledge a better idea, and adapt at a moments notice.
The depth of filmmaking knowledge that Rowan offered students through is advice was very beneficial. It was clear that we were in the presence of a master of his craft that continues to work hard at sharpening his skills on a daily basis. We thank Rowan Joffe for enlightening and entertaining us with his storytelling gifts.
by nyfa