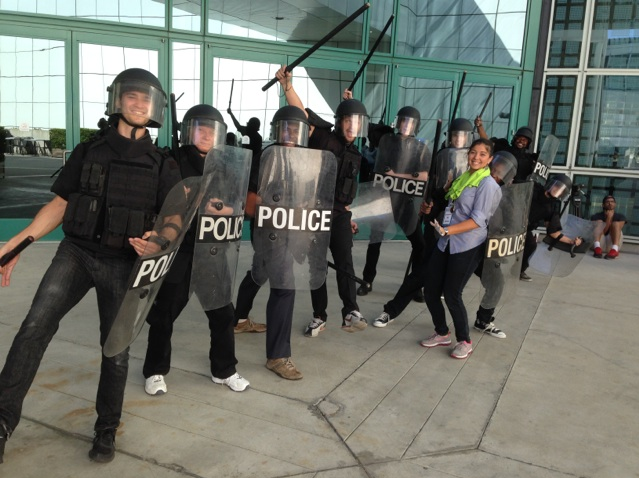 The Imagine Film Challenge is in full swing. Team NYFA (aka The Broken Slates) – including over two dozen actors from NYFA – are 24 Hours away from exhibiting Deliver Us, and hopefully "delivering us" a win! NYFA and the other three schools were required to film part of their projects on the Convention floor of the Cable Show.
In a moment of life imitating art, a potential real life protest march interfered with the Broken Slates filming their own protest march. The Convention Center is right next to the Staples Center, where the Clippers play. Right before game-time, there was supposed to be a massive protest rally against the owner of the team (in light of his recent ban from the NBA due to his racist comments). NYFA had to then scramble to find a new location to film their own protest rally, which in the end turned out to be larger than the real-life demonstration.
The team continues to film and edit as this is written, all in preparation for tomorrow's screening at the Convention Center. Among the judges is Rutger Hauer from Blade Runner!
"I'm very proud of NYFA's team for their ambition and work ethic," says Eric Conner. "And to all of our two dozen plus actors for being part of the project."
The final films will be broadcast on Shorts TV.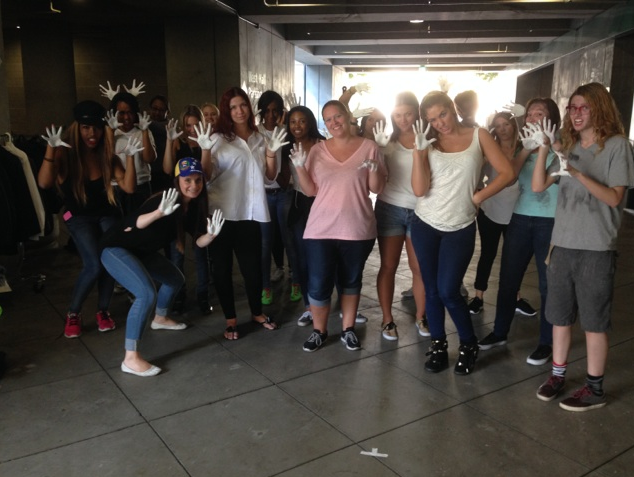 by nyfa