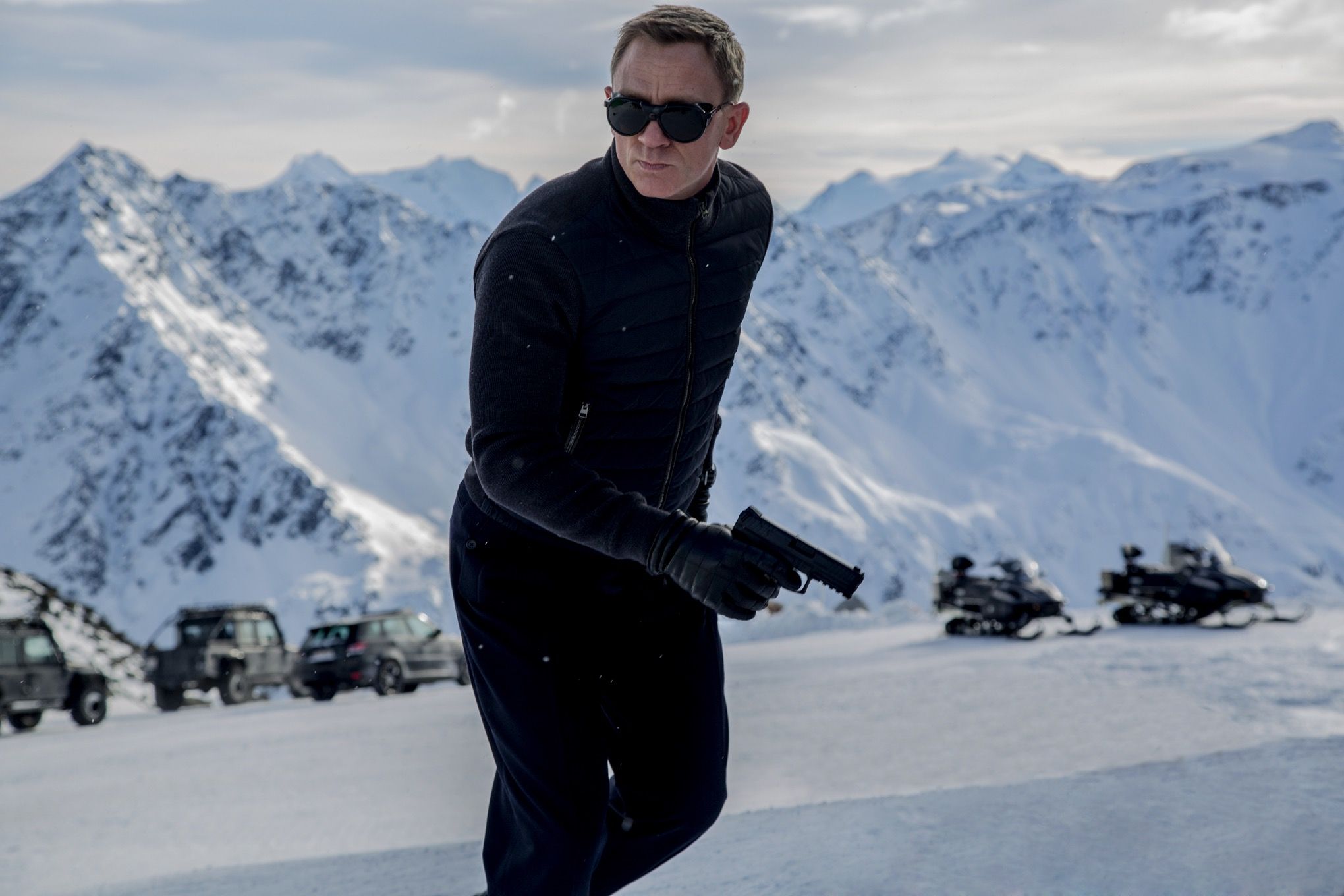 For 007 fans that can't wait until November for Spectre, the latest James Bond film, Christmas came a little early this week. Or at least, a lot of snow did. The production released the first official image from the movie as well as two minutes of behind-the-scenes footage.
Both the footage and the image come straight from the Austrian Alps, where director Sam Mendes and cinematographer Hoyte Van Hoytema are shooting a major action sequence. The footage includes a gorgeous look at the snow-covered mountains as well as interviews with some of the crew. Anyone interested in getting a sneak peek at some of the new characters will get a treat too, as the clip also shows interviews with Blue is the Warmest Color's Lea Sedoux, who is playing Bond girl Madeline Swann, and Guardians of the Galaxy's Dave Bautista, who is playing henchmen Mr. Hinx.
While much is unknown about the follow-up to Skyfall, it's Spectre-based plot is a sign that the movie will be an homage to 007 films past. The Alpine setting certainly brings to mind one of the stronger Bond efforts, On Her Majesty's Secret Service, as well as a handful of other ski resort-set 007 movies.
The footage can be seen here.
by nyfa