New York Film Academy (NYFA) Alum Alana Blaylock has had a productive career since finishing the 8-week Broadcast Journalism workshop at NYFA's New York City campus in the summer of 2011. It's no surprise then that many in the ind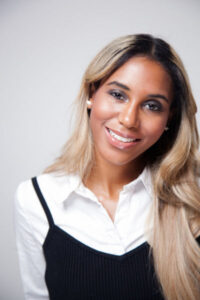 ustry have taken notice of the Emmy Award winner, including Forbes Magazine, which recently published a profile on and interview with the up-and-coming producer.
Blaylock has amassed an inspiring roster of credits since finishing her workshop at NYFA's Broadcast Journalism school, which teaches aspiring reporters a well-rounded understanding of all aspects of the production process, including researching, writing, shooting, producing, and editing. This is important in the modern digital landscape as contemporary broadcast journalists are expected to be multimedia journalists, marrying their technical skills with their creative ones. 
This is exactly what Blaylock has excelled at, and why she has already won an Emmy and why her career is taking off even as her path winds between both traditional roads and outside-the-box ones. Her credits include work on CNN, HBO, NBC News, National Geographic, and the ID Channel, including popular programs Deadline and United Shades of America. However, her work on newer streaming models like Amazon and YouTube is what has been generating a lot of buzz. 
One of her latest projects is producing for Best Shot, a YouTube Originals docuseries executive produced by Lebron James and Maverick Carter for the NBA. The show follows the student basketball players of Newark Central High School as well as chronicling the life and career of their mentor, former NBA player and sports television personality Jay Williams.
In addition to working in both traditional and digital media, Blaylock curates a strong online presence on social media, further highlighting her smart instincts in an ever-changing media landscape.
"I love the visual storytelling that happens on Instagram," Blaylock tells Forbes. "That's the platform I probably use the most [in my personal life]. And I am inspired by movies, set design, museums, exhibits and artists."
She continues, "I try to take in as much new culture as possible and then decide what I want to do with it or how it fits into my process as a creative."
What lies ahead for Blaylock remains to be seen, but it's clear whatever she does next will be insightful and successful due to the work she puts in and the philosophy that keeps her driven. When asked about keeping her own personal voice while working on other parties' projects, Blaylock tells Forbes, "My brand evolves as I attain more world experience. I have to remain authentically Alana, and the projects that I take on are continuations of my career journey.
"I can adapt to the demands of a project and still be the best version of myself. I remain steadfast in my goals while producing every show, documentary or collaboration. As a result of working on many projects, there's always new information and experiences. It keeps me well-rounded."
The New York Film Academy congratulates Alana Blaylock on her career and looks forward to her future successes sure to come!
by nyfa