The world of fashion gathered at Cipriani 42nd Steet for the Fashion Group International's Rising Star awards, which included the Oscar-winning actress Whoopi Goldberg, who delivered the keynote address and some comic relief for the up-and-coming talent.
The Rising Star awards focuses on celebrating emerging forces in fashion, beauty and related industries for their creativity and vision. This year's Menswear prize was awarded to former New York Film Academy student Peyman Umay.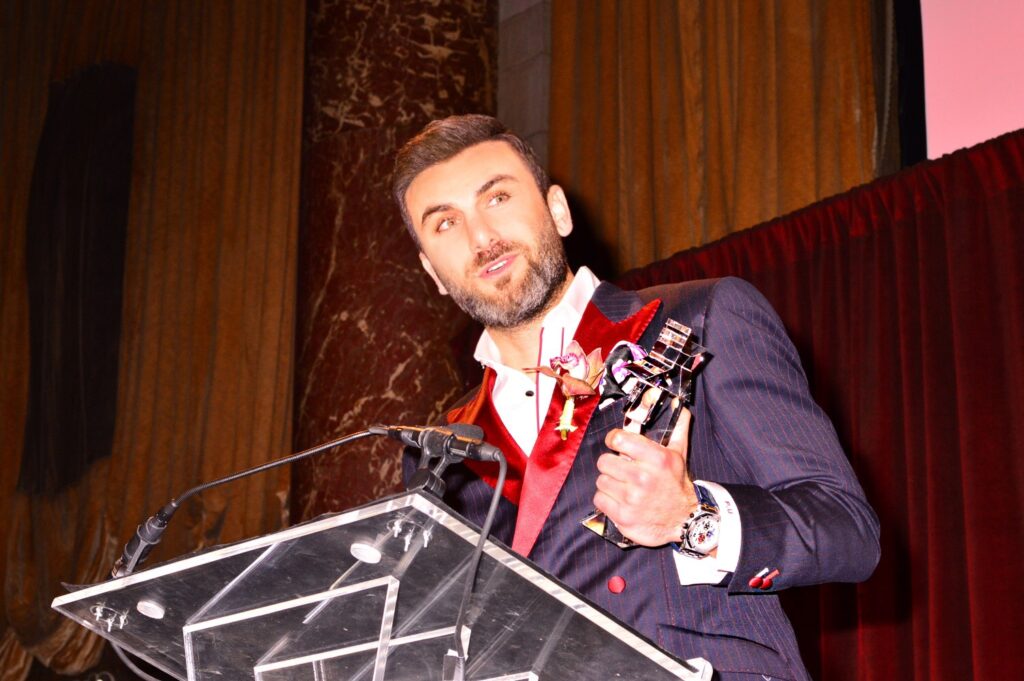 After designing for high-end brands in Europe and the U.S., Umay founded Peyman Umay brand in 2011 offering luxury men's made-to-measure clothing, by appointment only. Within two years, through his passion, hard-work and colorful agenda; Peyman created a loyal clientele by combining his fashion design background with unique services that no other brand does. Realizing the need and not being able to resist the consistent demand, He launched women's made-to-measure line in 2013 and finally men's ready-to-wear collection in 2015, opening the first Peyman Umay retail store in Aspen, Colorado. Having recently penned his first book, the New York based designer shares his secrets in "Dressing Well" that will be published soon.
"I'm truly honored to win this award from an organization that has such an impact in the fashion industry," said Umay. "This is such an amazing acknowledgement, a significant milestone for me because getting here wasn't easy at all. I had nothing but pocketful of dreams when I first moved to the U.S. People called me 'dreamer' but I was the one who never slept. There were some people though who were present during all of my struggles, who witnessed everything I went through, which is why they know more than most as to how much this award means to me. I'm so grateful and I will never take this award granted."
Umay's bespoke line has stirred quite the celebrity buzz, due to his impeccable eye for detail. His clientele includes actors Mickey Rourke, Jeremy Piven, singer John Legend, Dave Diehl of the New York Giants, CBS evening news anchorman Scott Pelley, celebrity chef Todd English, Ryan Serhant from "Million Dollar Listings," Sonja Morgan from "The Real Housewives of NY" and a host of other affluent people of the U.S. Peyman Umay has been featured in TV shows such as "Design Star," "The Real Housewives of NY", "Million Dollar Listings" and "The Celebrity Apprentice."
Upon graduation from Acting for Film at NYFA, he has been in four movies, two short ("Capital Inferno" and "The Cabin") and two feature movies ("Fairy Tale of New York" and "Ask Uykusu" [Turkish]) all of which are in post production at the moment. His first feature movie is being released on March 17th, the second one on May 19th of 2017.
by nyfa