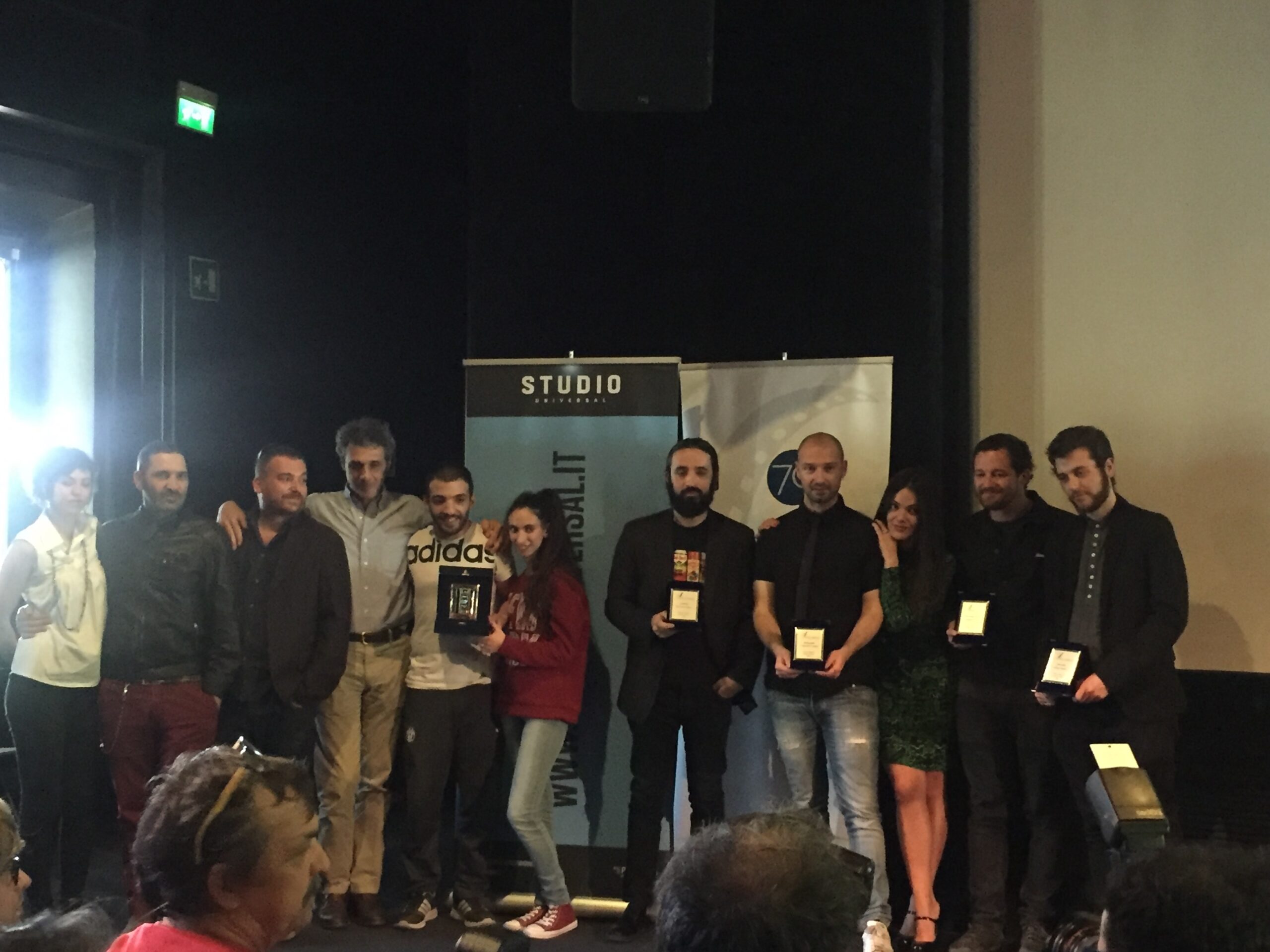 One of the most prestigious honors for a filmmaker in Italy is to have his or her film selected into the "Nastri d'Argento," which is essentially the Italian Academy Awards where journalists vote on their favorite films of the year. Former One-Year Filmmaking graduate from New York Film Academy, Francesco Mazza, accomplished this feat with his thesis film, Frankie (Italian Roulette).
Selected as a finalist for Best Short Film in this year's Nastri d'Argento, Frankie depicts the story of an Italian immigrant, Frankie Tramonto, and his struggle to earn a Green Card in New York City. Mazza's film was nominated alongside Brando De Sica, the nephew of famous Italian filmmaker Vittorio De Sica, and Fulvio Risuleo, whose short film Varicella won "La Semaine de la Critique" in Cannes.

While at NYFA, Mazza was quite fond of his experience and instructors. In fact, last summer he and his former cinematography teacher, Piero Basso, worked on a documentary for Italian broadcaster Sky Arte. Last fall he worked with Instructor Ben Maraniss in the 8-Week Screenwriting Program on the feature version of his script, which is called The Green Card Lottery. Speaking further on his time at NYFA, Mazza said:
Without NYFA there would be no Frankie at all. At NYFA I made one of the most important encounters of my life: Amos Poe. He taught me not to worry about which cameras I'm shooting on, but to keep in mind one obsession: the emotion, and how to deliver it to the audience in the best possible way. Amos is a cinematographic genius.

I'm also in debt to Michael Sandoval, my first directing teacher. I've never met anybody else with that kind of sensitivity for narrative beats. He taught me how everything you do in a movie—even the color of the t-shirt of an extra in the background—is a choice you must have control over.

I also want to mention Ben Maraniss, my screenwriting teacher: he is such a great teacher (and a great person). Before coming to NYFA I was already a TV writer in Italy (for the Italian comedy show "Striscia la Notizia") but Ben took my skills and pushed them to a completely different level. And Ben Cohen: his cinema studies course made me understand that beyond the 3-act structured, classic American narrative movies there is a whole new universe that I just find more interesting.
Some advice Mazza would like to extend to our current students is to submit only to Academy qualifying festivals (and some from the Moviemakers lists) and if they don't accept you, save your money for the next movie.
Speaking of festivals, Frankie will be screening at the seventh annual NYC Independent Film Festival on Thursday, April 28 at 12:00pm at the Producers Club in Manhattan. For tickets and more information, please visit: www.nycindieff.com/film/frankie-italian-roulette.
by nyfa