Gabe Sachs is the perfect role model for aspiring writers and producers. After reviewing his remarkable achievements, one may think his drive and creativity have no bound. He's been writing and producing television and features for twenty years. Before creating and Executive Producing his medical drama, The Night Shift, for NBC, Gabe produced and wrote on television shows such as Freaks and Geeks, Undeclared, 90210, Just Shoot Me, Life as We Know It and What About Brian. In features, he wrote the successful Diary of a Wimpy Kid as well as the sequel, Diary of a Wimpy Kid: Roderick Rules. In addition, he has sold an original movie, Magic Camp, to Disney. Gabe and his writing/producing partner Jeff Judah are currently developing with Sony and preparing for the third season of The Night Shift. Recently, New York Film Academy students in Los Angeles were treated to an informative Q&A with Mr. Sachs, following a screening of his show, The Night Shift. The discussion was moderated by NYFA LA's Producing Department Chair, Tony Schwartz, who worked with Gabe on Freaks and Geeks.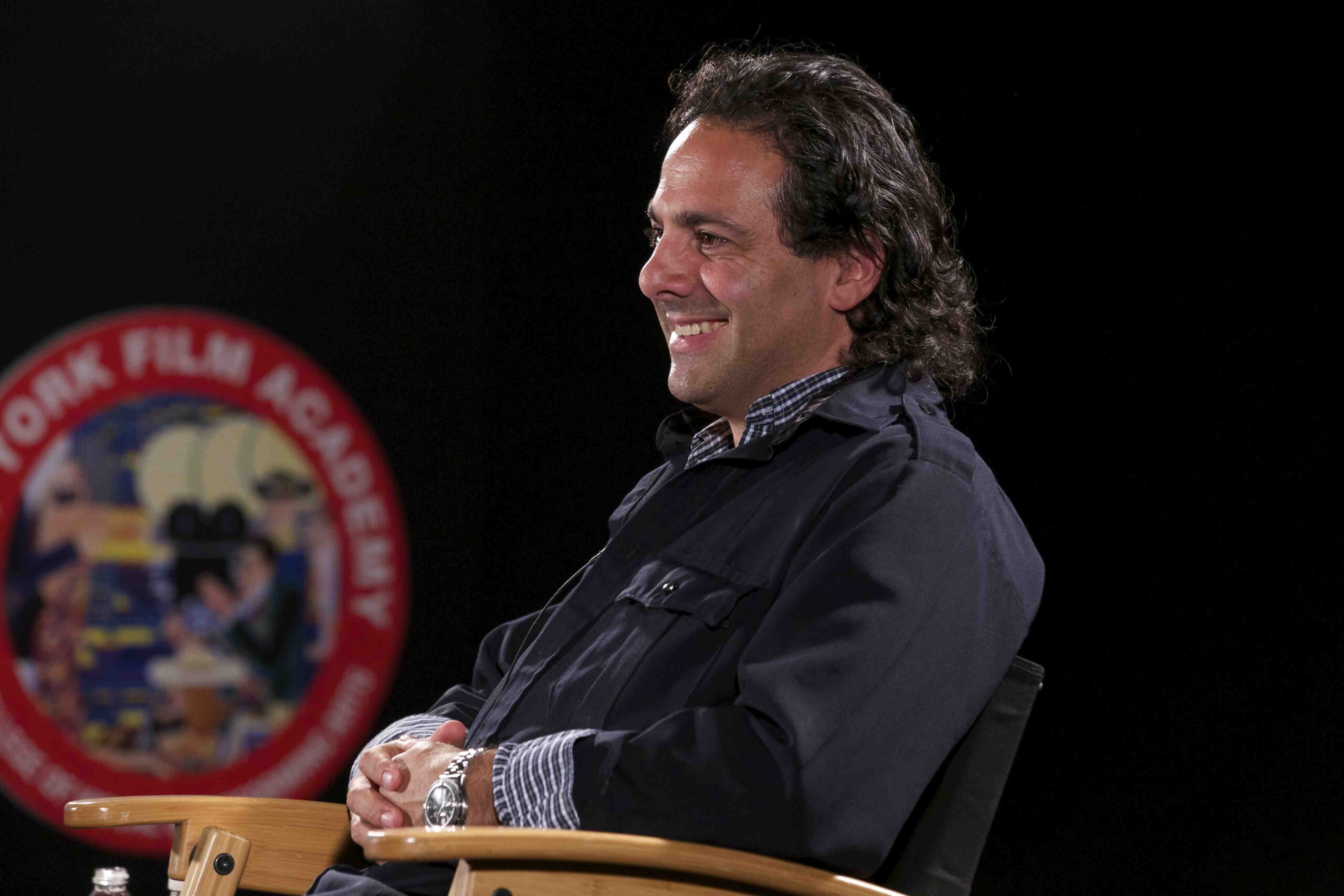 Gabe reminisced about his experience of writing for seminal show Freaks and Geeks, which launched the careers of unexpected sensations like Jason Segal, and Seth Rogen. Although the show was a hit with audiences, and still has a cult following, the network executives never understood it and kept saying, "When are the geeks going to make out with the cheerleaders?" However, Sachs and the creators of the show were going for a realistic depiction of high school. "I don't know about you, but nothing like that ever happened in my school," he said with a laugh. Gabe discussed how influential Judd Apatow, who executive produced Freaks and Geeks, was as a mentor to him. When Gabe received an offer to write for the 90210 remake, Apatow encouraged him to take the job—even though it wasn't exactly his cup of tea—and sneak some "geeks," or real characters, in.
Although it may seem like television is always pushing the envelope with shows like Breaking Bad and Sons of Anarchy, Gabe revealed that network execs are largely conservative as they are driven by ratings and viewer letters and are afraid of rocking the boat, so to speak, with the public. Therefore, there exists a struggle between content creators like him and network execs as they are always trying to scale back anything that could potentially offend. The Night Shift was a partial result of this dynamic.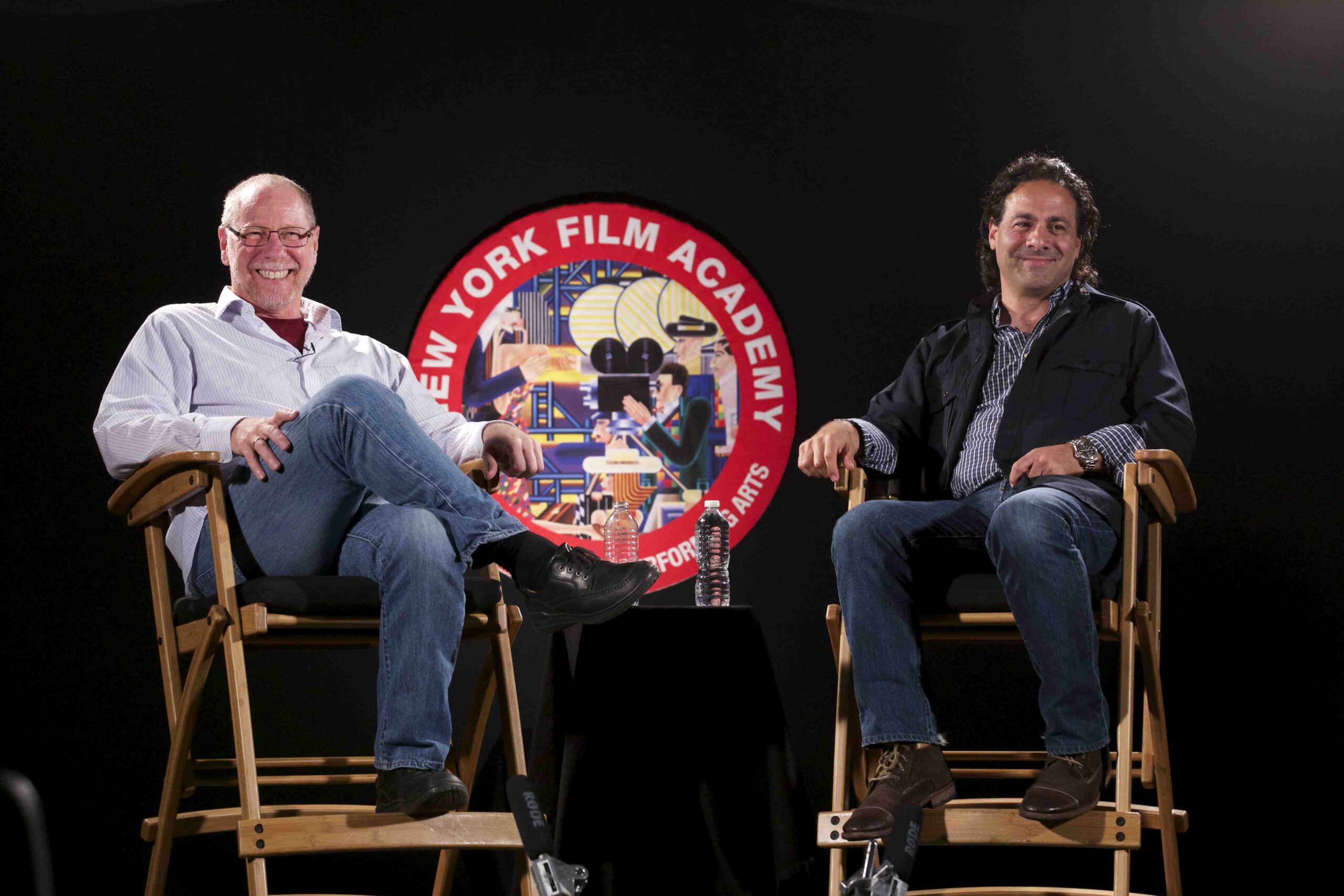 Gabe and his writing/producing partner Jeff Judah had originally developed a show called The Sandbox about military doctors working in Afghanistan. The networks loved the show but thought it was too edgy. Still wanting to make a medical drama about doctors grappling with their war experiences, Gabe and Jeff changed the context to former military personnel working in an ER at San Antonio Medical Center — this time the network bought the show.
Gabe told students to write as much as they can, find a way to shoot their content to the best of their ability, and get it seen, even if that just means posting it to the Internet. Many studios and agencies have departments dedicated solely to scouring the Internet for the next big thing. Gabe noted that this incredible ability to connect with everyone on Earth didn't exist when he was starting out. One of the first things Gabe made was shot on Super VHS with some of his comic friends. Although the production value wasn't the greatest, people saw something in it that made them feel like he had what it takes. Gabe also encouraged students to write with no budgetary restrictions in mind. You can always pull back, but when you're first getting it out it's important to let your imagination run wild.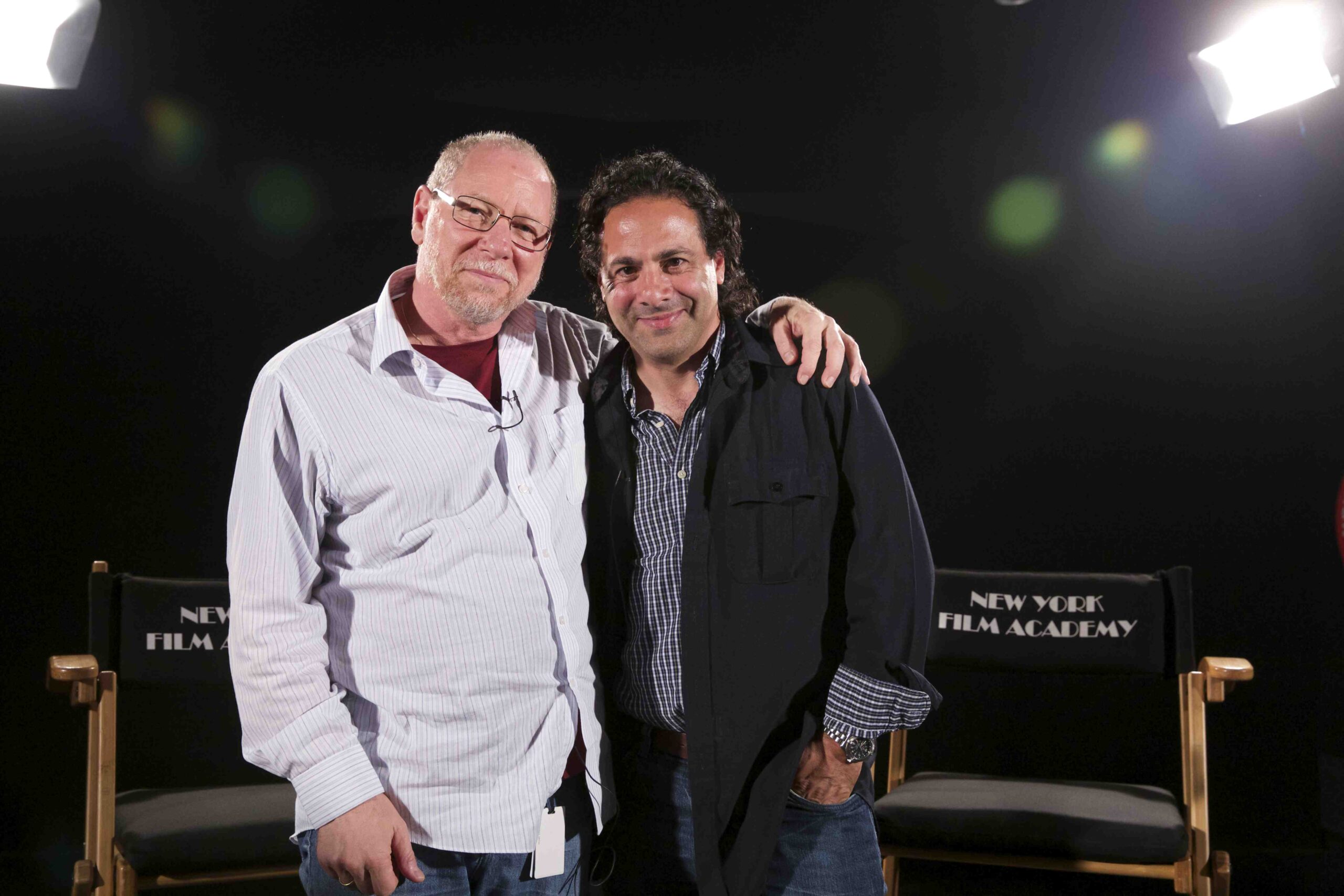 The premise of Sachs' show The Night Shift involves emergency room doctors who have served in the military's medical division at war overseas. In attendance at the event was NYFA alum Matthew Gonzalez, who is a military advisor on the show. Many of the stories in The Night Shift were from Gonzalez's war experiences. Gabe Sachs and Matthew Gonzalez are now close friends after working together.
We sincerely thank Gabe Sachs for visiting NYFA, and wish him the best of luck with The Night Shift and all of the wonderful content he'll continue to create.
by nyfa