On Thursday, October 13th, 2016, Golden Globe winner Jacqueline Bisset brought her film The Last Film Festival to New York Film Academy's Los Angeles campus. Bisset's credits as an actress are wide and varied from her premiere role in Roman Polanski's Cul-De-Sac, Casino Royale, Welcome to New York, Two for the Road, Murder on the Orient Express, and Nip/ Tuck. NYFA's Director of Industry Lecture Series, Tova Laiter, and Acting for Film Professor, Phil Kaufman, led the Q&A discussion after the screening.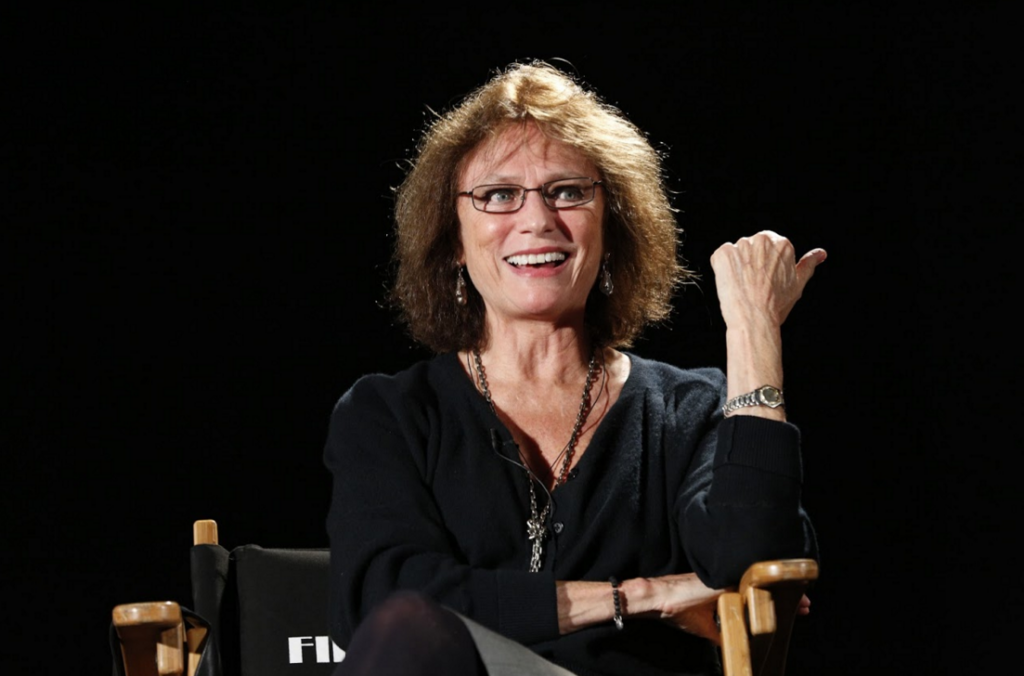 The Last Film Festival was a big hit with the students, who laughed from the first scene on in recognition. Dennis Hopper's last movie holds a bit of bittersweetness amongst the hilarious nature of the film. Director Linda Yellen's crafted a film about passion and hope when everything is going wrong for your movie.
Bisset had this to say about working with female directors, "Women directors have to adjust, particularly to the men. That was a big lesson to me. Female directors can't behave like me. Their voice level, their tone, their gestures all have to be controlled at all times. The minute she gets a bit wobbly, everyone jumps on her and tries to seize control."
Laiter kicked off the conversation by asking Bisset the age-old question, "How'd you get your first break?" Bisset responded with, "The biggest break was me going, 'well I might give it a try.'"
Two comments she received in her youth helped define the direction of her career.
"My Latin teacher told me once, 'You're such a chatterbox. You might make a good actress.' Then I went to a dinner party; I was fourteen at the time and Roman Polanski was there. He said to me, 'You're quite the introvert. You might make a good actress.'" She tried her best to bring these two separate thoughts together to envision what kind of actress she would become.
After making her decision, she had one fear. "I was very nervous about telling them [her parents] because I knew my father wasn't going to pay for anything." So Bisset began to work as a waitress in her spare time after school. She was cast in a Polanski film and did a few other projects before being offered a multiple picture deal with 20th Century Fox. She joined a talent pool and legendary director George Cukor (My Fair Lady and Philadelphia Story).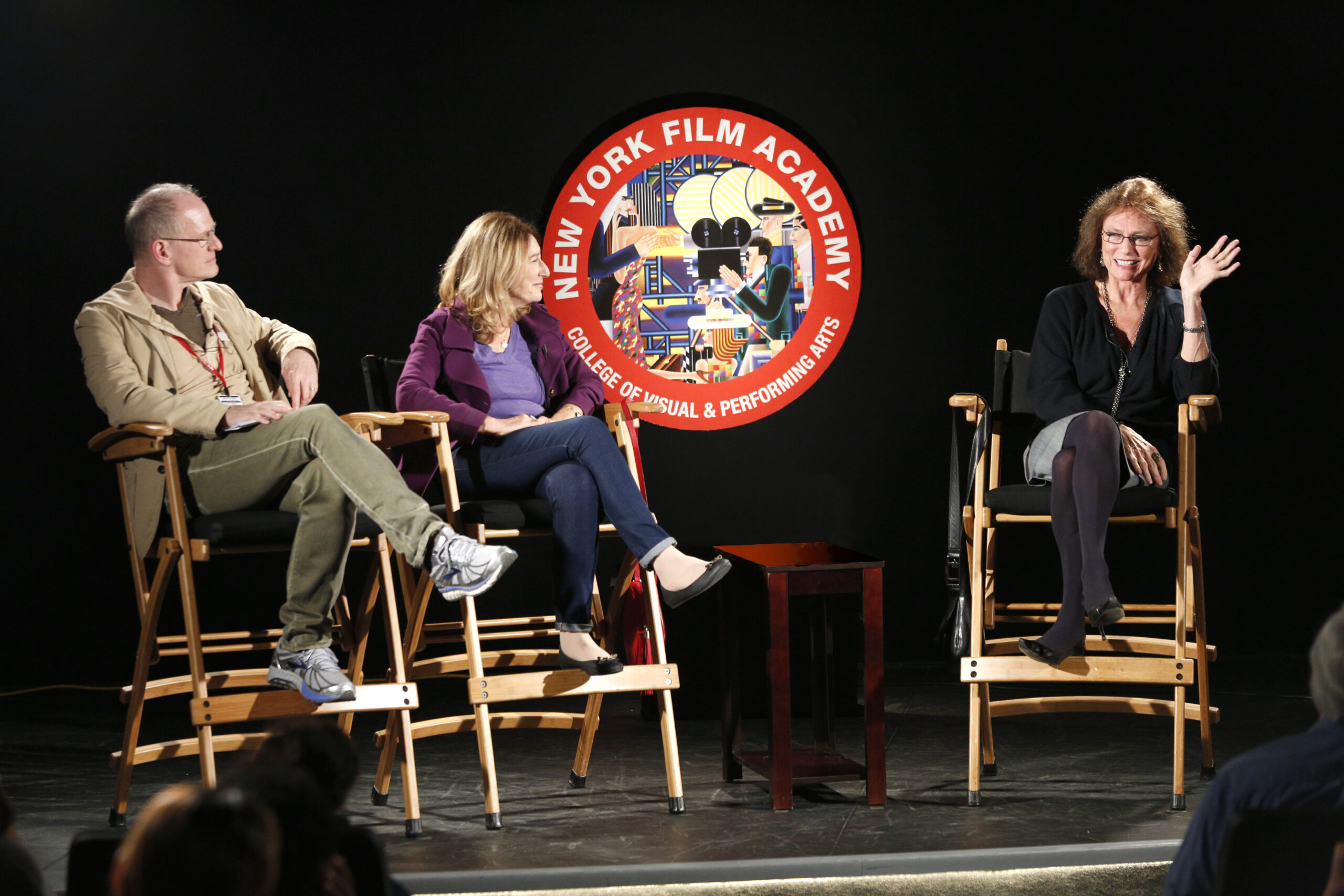 But, coming to America wasn't a waltz for Ms. Bisset. She was accustomed to English tradition, which stipulates one give up their chair to an elder and say "yes, sir" and "yes, ma'am." "People in Hollywood want to be treated with respect, but they don't want to be treated as if they're older. It took me a little time to figure it out."
Bisset went on to answer some questions from students. One asked, what advice Bisset would give to women entering Hollywood, "Don't do anything that you don't want to do. I mean anything sexual you don't want to do. I think a lot of people get caught up in the seedy part of life. How you dress has a tremendous effect on how men treat you. When I hear some of the tales people tell, particularly in books, I'm mortified. You've got to be very sure what you want. Never do any of that to get the job. It won't guarantee the job. Absolutely not."
Another question asked was, knowing what you know now, what advice would you tell your younger self? "Educate yourself. We are the breath of other people. We have to empathize with the world and people around us. What you have in your eyes will tell a story. You emanate in your energy and passion. It's about the make-up and the costumes, of course, I think if you educate yourself you become a more interesting person which means you have more to give. Don't have a silly life. Try to have a deep relationship soon. All of that stuff."
New York Film Academy would like to thank Ms. Bisset for her time. You can see Bisset in her upcoming films Nine Eleven and Backstabbing for Beginners coming out in 2017.
by nyfa