On Thursday, October 13th prolific director Bruce Bilson brought more than just a lecture to the BFA Filmmaking students on the New York Film Academy's Los Angeles campus, he brought the history of Hollywood with him. Mr. Bilson took over David Newman's class for the day and spoke with the students about the "nuts and bolts" of directing.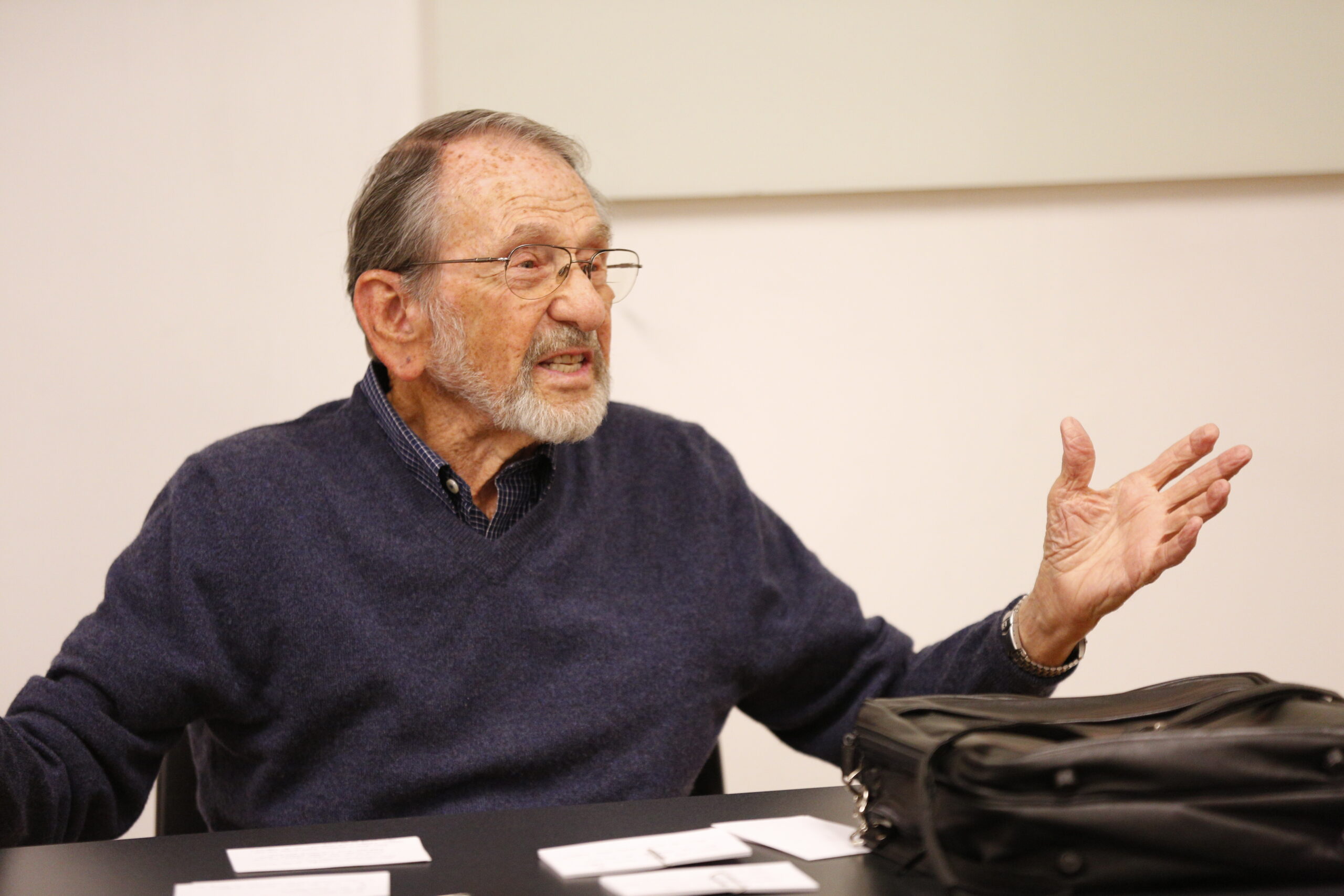 Bilson's notable credits include: The Flash (1994), Hogan's Heroes, The Love Boat, The Six Million Dollar Man, Sanford and Son, Mary Tyler Moore, Get Smart, The Patty Duke Show, Bewitched, Dynasty, The Fall Guy, and Dinosaurs; to name just a few.
Bilson recounted the tale of filming The Andy Griffith Show title sequence. A six-year-old Opi, played by Ron Howard, would stroll in next to Griffith. They hit their mark as they walked down the dirt road, but when Howard had to throw the rock he couldn't quite make the lake. After several failed attempts, Bilson decided to have the prop guy sit behind a bolder and throw the rock. Bilson said if you watch the opening the timing of the rock hitting the water is visibly off. But, that's the only tell.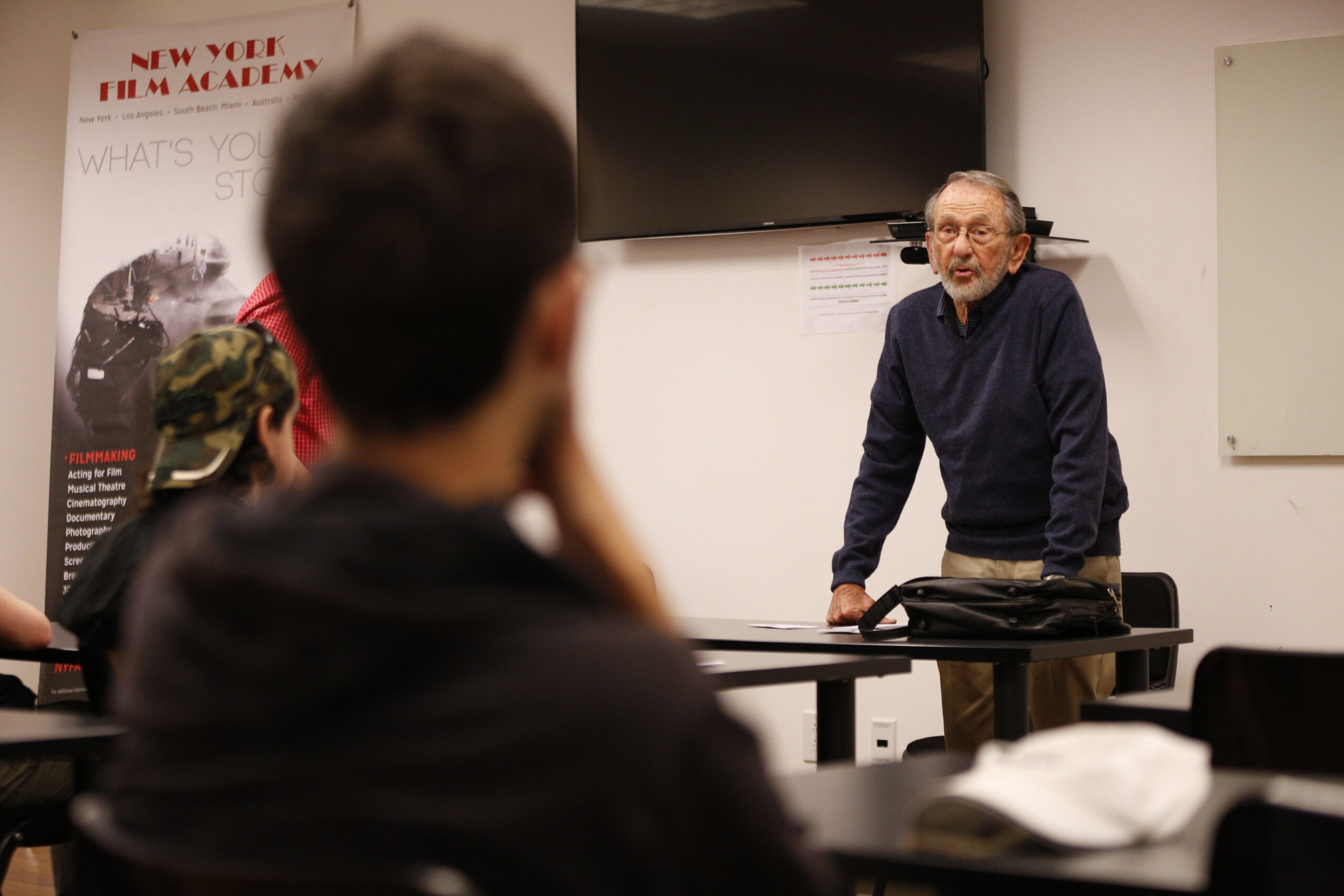 Bilson had some advice for the students. "Learn as much as you can about anything that interests you." He credits his two years in the Air Force helped him direct an episode of Pensicola. "Nothing's wasted," he continued, "Lessons will come back to you." He expanded by saying he hated taking the class that was most helpful to him, playwriting. Even though he never became a writer, being able to understand what made great storytelling was indispensable.
His final bit of advice was to, "Research your project." The obvious job is to watch the show and knowing the stats on the most popular episodes. "Do the show you were hired to do." Perhaps not so obvious is to know who all of the people involved in the show from the Executive Producer to the Office Production Assistant. Bilson encouraged his students to "Get to know the secretary. They control everything."
New York Film Academy would like to thank Mr. Bilson for taking the time to come speak with our students. You can continue to watch Mr. Bilson's work in syndication everywhere.
by nyfa