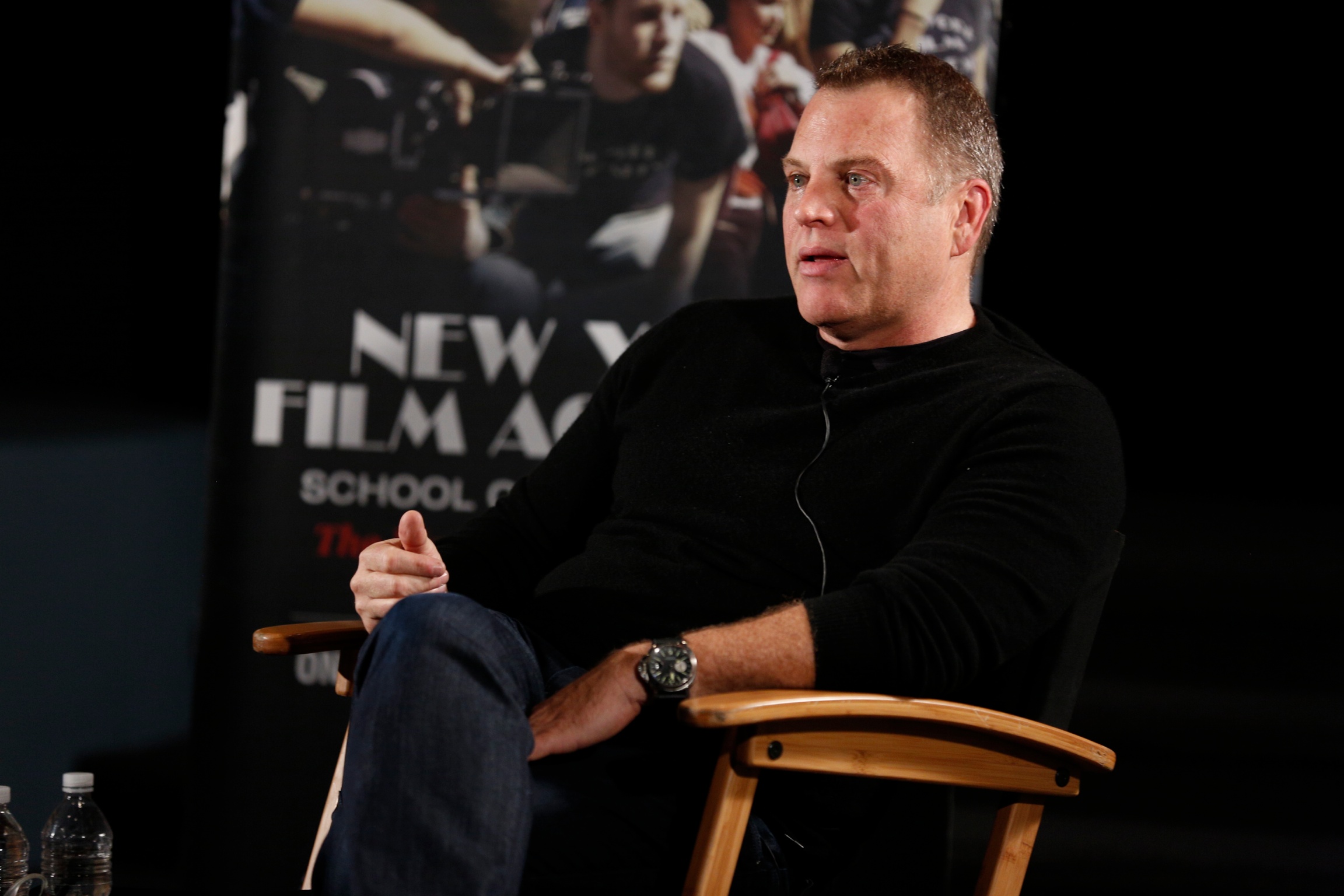 Tuesday night, Producer Tova Laiter brought us Casting Director Joseph Middleton to Warner Bros Theater 4 and we had yet another full house of New York Film Academy students. Middleton is one of the most celebrated and established casting directors in the United States. He began his career casting for ensembles, so that the films he worked on would garner more attention. He was an independent Casting Director for years after starting out in the business and is currently the Executive of Casting at Paramount Pictures. Middleton is always on the look out for undiscovered talent, and has an uncanny ability to spot the next big thing. Some of his most recognized credits include Old School, American Pie, Mr. and Mrs. Smith, Bring It On and Legally Blonde.
Joseph says casting is often about looking for organic, truthful and talented performances. He also talked about the "3rd eye" — a gift that you likely either have or you don't have when it comes to spotting talent.
He playfully compared casting to the culinary arts, saying it's like looking at different flavors and styles. He admitted he had had some luck with his career and how one project leads to another, but stressed that one must really stay on top of their game in order to stay relevant. You need to be constantly looking for talent, watching films and plays, seeing what is out there.
Joseph accidentally fell into casting. He went to American University to study International Relations and had a dream of going into the service as a secret agent. He came out during his college years and admitted that being gay wasn't exactly conducive to the culture of the service at the time. Someone suggested he take a gig as an assistant accountant on the film Mississippi Burning and off he went. One day he found himself telling the Director Alan Parker that he thought someone looked "too contemporary" for a scene in the film. Parker told him he had "a keen eye." From there, the career of a Casting Director was born.
So what is it that Joseph is looking for?
"I may be looking for something specific, but if the actor can make me pick their view or vision, then that might be it. Guide yourself toward the Casting Director's tone, and if you have done your homework, you know what that is."
Deal-breakers or examples of such are when actors come in to audition and do not pay attention to what feedback they are getting from the Casting Director. Also, having good energy is quite important, Joseph notes. And don't try to read the room too much – focus on your job – acting!
How can an actor get discovered with no real credits or an agent?
"Don't wait, create something! Make content, build your reel, develop it if you have to. Nowadays it's all about having footage or 'tape'." Joseph also advised students to get a good headshot that "really looks like you." Attach video to anything online and figure out WHAT IT IS THAT YOU SELL!
Any advice for minorities trying to break into the acting business?
"We just had a 'China Week' at the studio. China is a big market for Hollywood studios and I'm always looking for Chinese actors who speak English. The movies are now global and the opportunities are there, but it is not the accent that is the problem, but the diction (so the audience can understand you). Focus on what you have and can offer. If you are young, beautiful and athletic, work on those skills, because stars (like Tom Cruise) often prefer actors who can do their own stunts/ action."
Can you give actors some general advice?
Stay healthy – set hours are long and you must be fit for all that work!
Educate yourself in the craft, take classes
Know content, watch films and plays!
Learn letter-writing skills and remember that people like sincerity
Keep your energy good, loosen up if needed
Remember the assistants and associates in the business and BE NICE to them!
Overall, Joseph was a truly great speaker: informative, sincere and fun.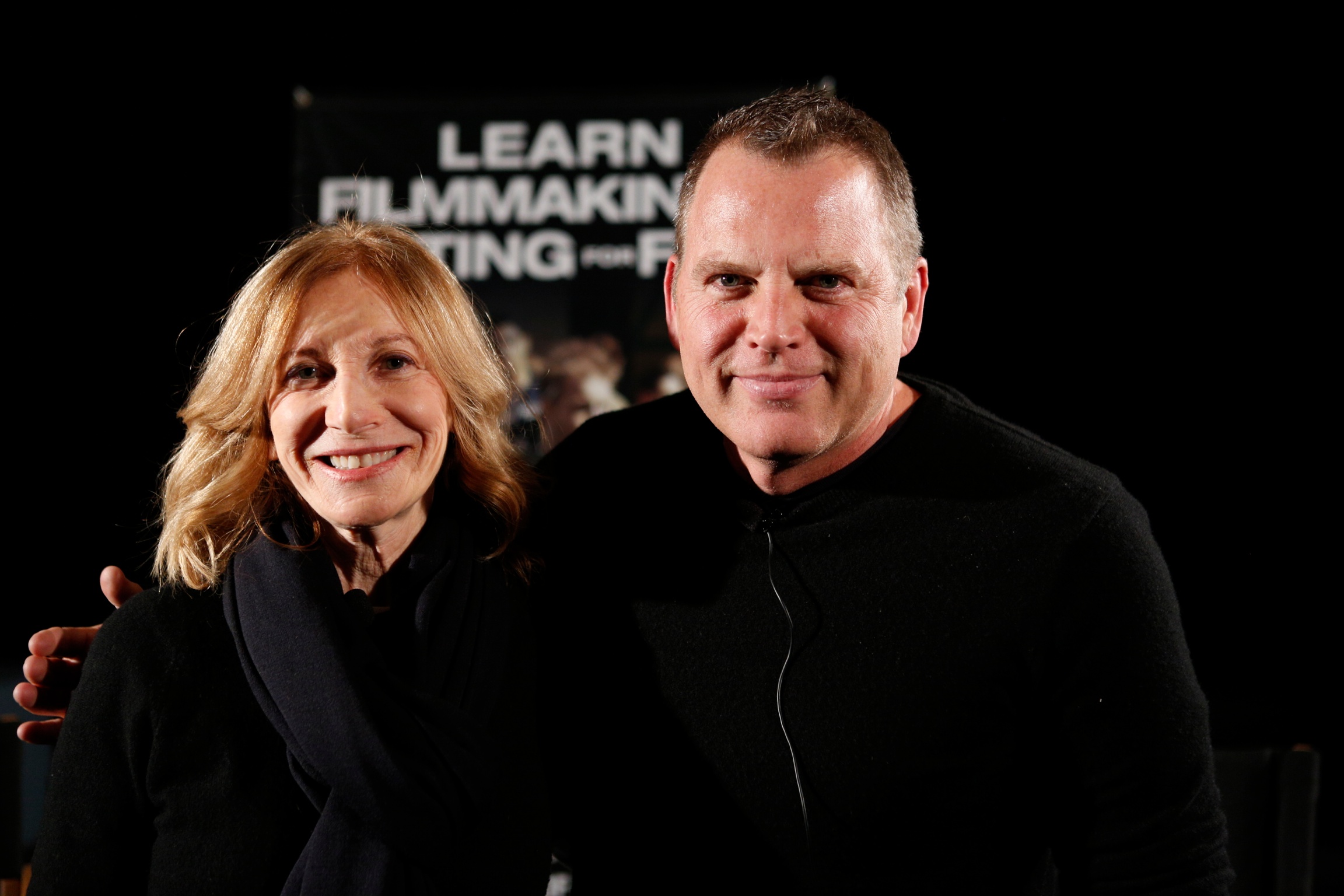 by nyfa