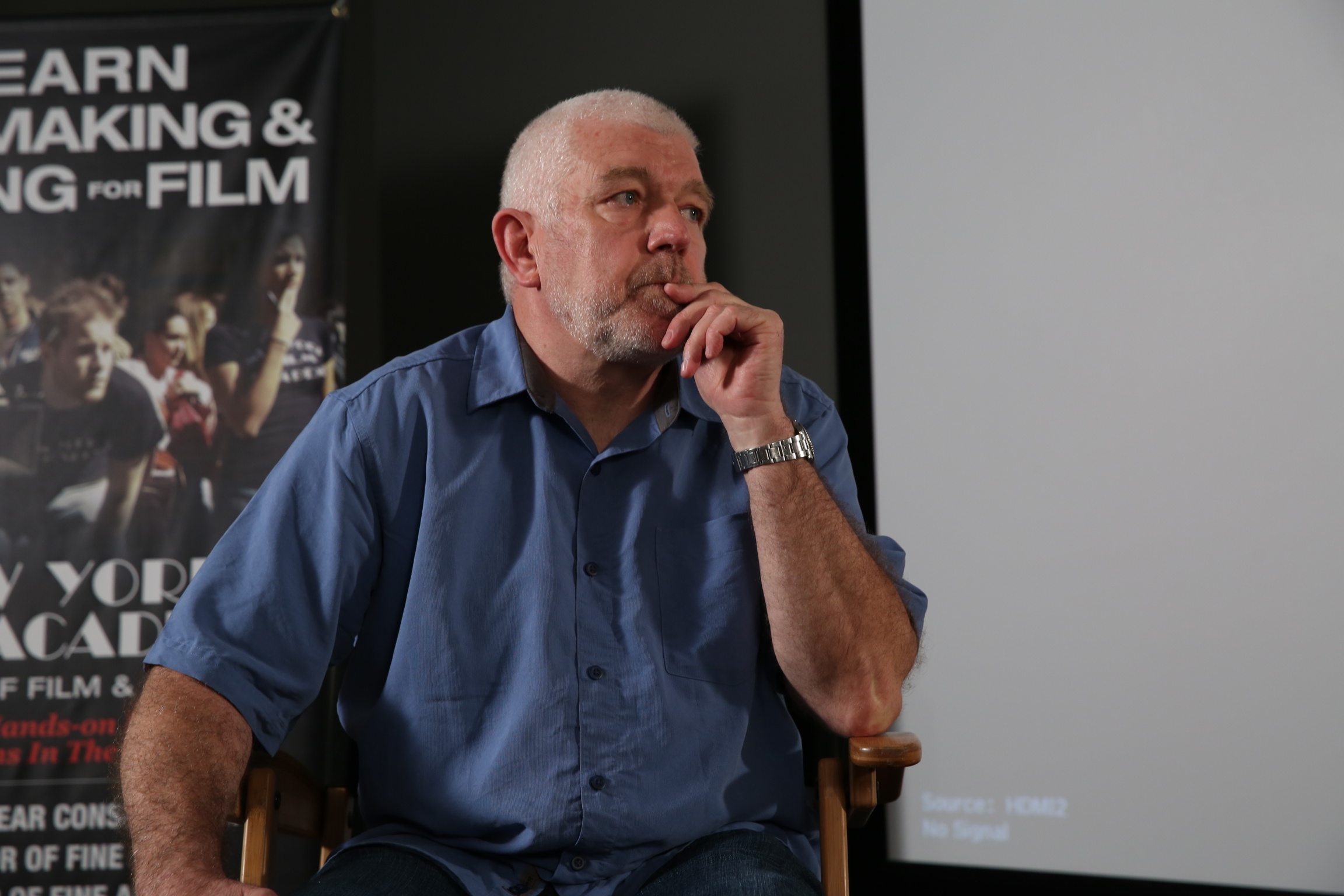 Last week, the New York Film Academy welcomed seasoned Hollywood stunt-coordinator and Assistant Director, Andy Armstrong. The night began with a screening of Andy's reel, which included clips of epic action scenes from Season of the Witch, The Amazing Spiderman, Thor, The Green Hornet, the remake of Planet of the Apes, Galaxy Quest, Stargate, and Hoffa to name just a few.
Andy began his film career in 1972, in England and France, as a vehicle stunt performer. Andy's time was primarily focused on vehicles stunts. In 1973, Andy decided to make use of his organizational skills and become an assistant film director. This proved extremely successful and Andy enjoyed a meteoric rise through the ranks of third, second and eventually first AD to become one of the world's most highly paid AD's. This work took him all over the world. Specializing particularly in very large international productions that involved complex, dangerous and logistically difficult stunts and action sequences. From 1973 to 1987, Andy worked as an Assistant Director on more than 70 International Movies. As First Assistant Director, Andy has coordinated and directed some of the largest action sequences ever achieved on many international productions. Andy even directed, wrote and produced his own TV movie, Moonshine Highway (1996).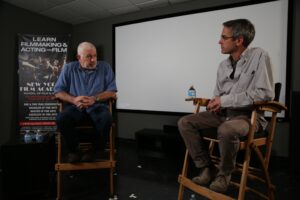 As Andy spoke to the students, what quickly became apparent was how incredibly diverse his stunt-coordinating career has been. In Season of the Witch he replicated large-scale battles from the Crusades using only thirty stunt men and CGI techniques. In The Green Hornet he supervised the building of stunt vehicles that would make any car enthusiast's jaw drop. In The Amazing Spiderman he designed unprecedented aerial stunts, including intricate cable systems strung over New York City streets. One would assume that different stunt coordinators, each with their own specialty, would have been hired to execute such assorted undertakings. However, Andy has proven to be quite the Jack-of-all-trades in the stunt world.
What was also impressive was the degree of creative input Andy has had with acclaimed directors. During the making of Hoffa, Andy worked closely with director Danny DeVito to design the Teamster riot scenes. They studied the behavior of individuals in a riot and replicated these historic uprisings with twelve hundred extras on set. Andy noted that someone is more likely to sneak up behind you and hit you over the head with a bottle, then they are to duke it out with you face-to-face in a riot. It was this attention to detail that made the teamster riot scenes in Hoffa feel so real.
Many of the students in attendance that night were actors interested in stunts. Andy's advice to these students was to become an apprentice to a stunt man/woman or coordinator as soon as possible. He said stunt work is one of those old-fashioned professions for which there is no substitute for real world experience.
With an action-packed career covering five decades, Andy Armstrong is the definition of a stunt coordinator with real world experience. The kinds of stunts he can create on screen seem to only be limited by his imagination. We can't wait to see what Andy Armstrong thinks up next.
by nyfa