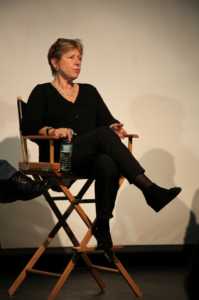 One of the most difficult challenges for screenwriters coming out of film school is landing the right agent — or any agent for that matter. To clue our students in on how this process works and how truly competitive the screenwriting market is, producer Tova Laiter invited Lucy Stille, a prolific literary agent. Lucy has represented storytellers in the film and television business since 1985. Her clients include writer/directors John Sayles and Raymond DeFelitta, Pulitzer Prize winning playwright Nilo Cruz and bestselling authors Dean Koontz, David Baldacci, Tami Hoag and Erik Larson.
She began her career at Playwrights Horizons in New York, and went on to work as a publishing agent at Sanford J. Greenburger Associates. She moved to Los Angeles in 1985 and ran the boutique agency Schorr, Stille before helping to create the Paradigm agency in 1993. During her twenty years at Paradigm, she helped it grow from a boutique agency into the fifth largest agency in Hollywood.
In 2008, Paradigm asked Lucy to return to New York to develop new voices for film and television as well as seek out underlying literary material that could be the basis for film and tv series. She's currently working with APA, a talent agency that represent a number of well known actors, writers, comedians, and filmmakers.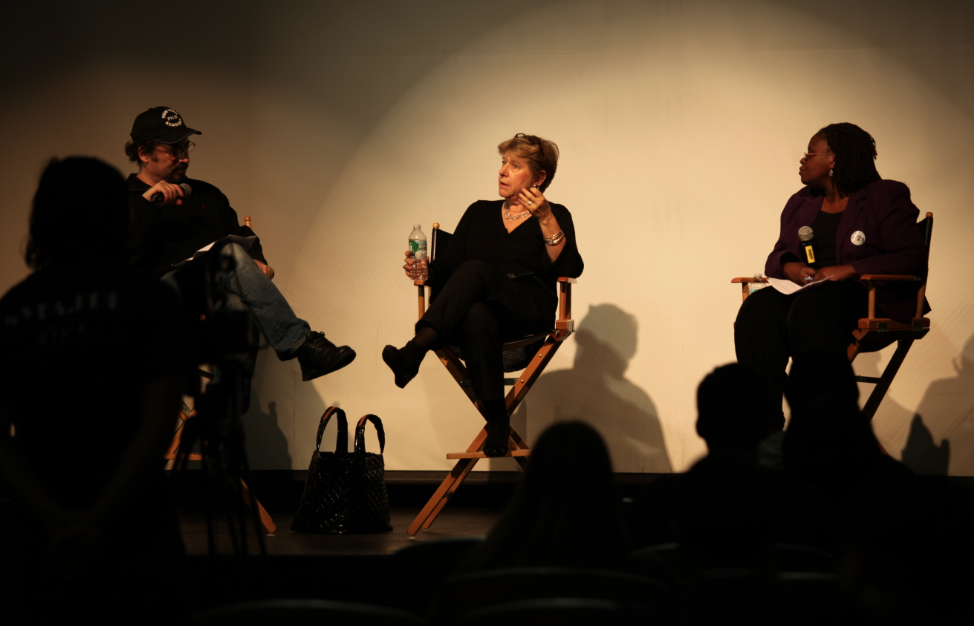 Lucy provided insight into Hollywood like no other guest speaker before. She didn't hold anything back, letting students know the harsh realities of the business of Hollywood. The system will be churning out the same stories for years and years to come. As writers, it's your job to provide a unique voice and tell that story in a completely fresh and interesting way. "I'm looking for distinctive new voices," said Lucy Stille. "We also want people who are good in a room, and people we enjoy talking to."
After all, writers and agents may have to be on the phone daily — who wants to talk to a complete bore with no personality? She did add that pitching is a skill that can be taught if the writer's material is strong enough.
For all of our student writers, Lucy recommended building a strong portfolio of material that showcases your best genre and, as a director, have a short film that 'blows people away'. While all of these aspects are easier said than done, she also admits it is crucial to network. So while you're working on your next masterpiece, be sure to befriend the students around you, because one day they may be the agent or producer you need to pitch to.
by nyfa