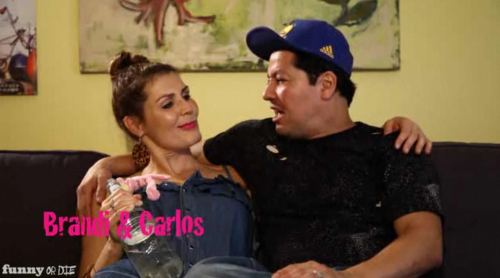 Funny Or Die skit Carlos and Brandi was directed by NYFA Grad Ragnhildur Magnúsdóttir Thordarso
New York Film Academy graduate Ragnhildur Magnúsdóttir Thordarson (Ragga) is picking up buzz for Funny-Or-Die skit Carlos and Brandi, which follows a dysfunctional American-Icelandic couple in mock reality-TV style. Ragga stars as Brandi but also wrote, edited, and produced the skit for her Masters in Producing at the New York Film Academy according to Iceland site, the Iceland Review Online.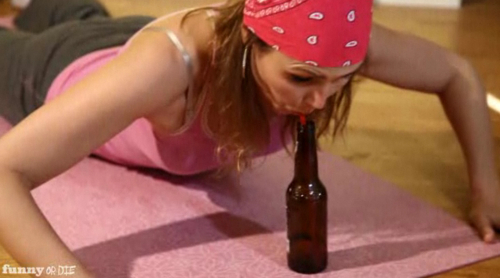 Character Brandi (played by NYFA grad Ragga) does yoga while drinking a beer
"Reality content is pretty much all over the cultural landscape of TV nowadays, both because we have learned to become perversely interested in people's private biz and also because it's relatively cheap to produce," says Ragnhildur. "There are lots of shows on couples and families and usually they are glamorous and selling us their fabulous lifestyles and I just thought Carlos and Brandi were the antithesis of that, but with some soul. They really think they understand real love." Check out the skit here.
by nyfa