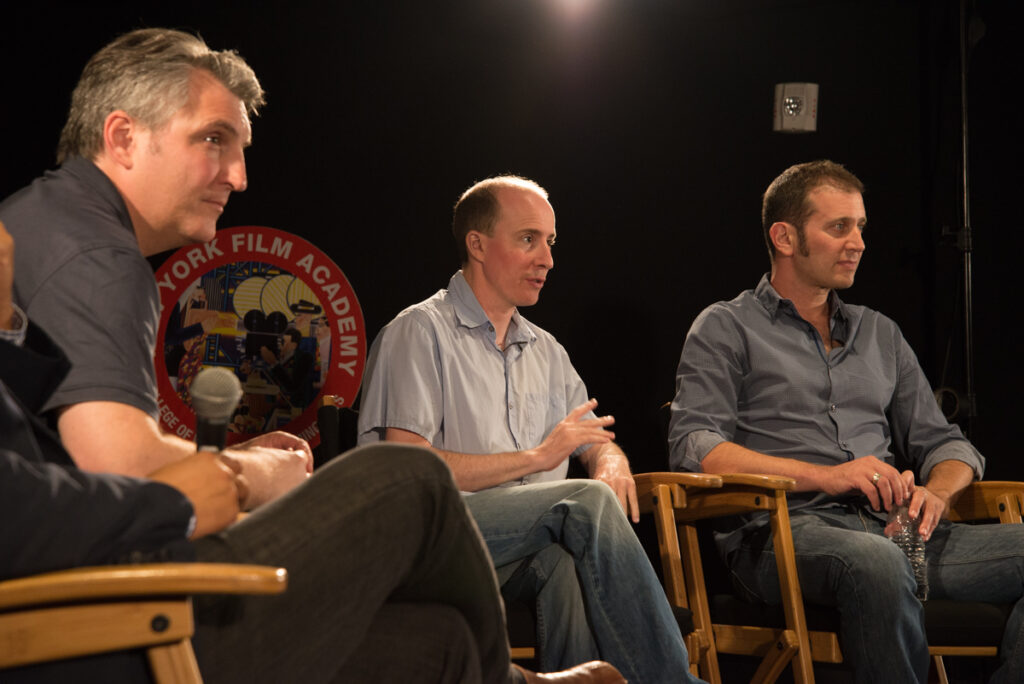 Students gathered in New York Film Academy Los Angeles's theater to watch a special advance screening of the new indie film The Last Survivors and participate in a Q&A with Writer/Director/NYFA instructor Tom Hammock, Writer/Producer Jacob Forman and Actor/NYFA instructor Michael McCartney. The discussion was moderated by NYFA LA's Dean of College Sonny Calderon.
The Last Survivors is a post-apocalyptic thriller about a teenage girl who fights to protect the last working well in a drought-stricken valley from a greedy water baron. The film is a perfect example of maximum efficiency to the utmost effect in low budget filmmaking. Director Tom Hammock and Producer Jacob Forman wrote The Last Survivors with the limited resources available to them in mind. After viewing the film, it's mind blowing to comprehend what they were able to achieve with A-list talent, in the middle of a desert that often dropped below 30 degrees, and all the while creating a completely unique world so different from our own. Tom and Jacob are successful because they know it's not their resources that matter but their resourcefulness. Tom has worked in the entertainment industry as a top-notch production designer for many years now. Along the way he has made strong alliances with cinematographers, editors, sound designers, title artists, etc., who work on the biggest and most prestigious Hollywood productions. He was able to convince this level of talent to join his team because of the trust he's built with them, but also because his unique film offered opportunities for these professionals to expand their creative horizons.
The film was shot with a skeleton crew of six or less. The director also served as 2nd AC and props master. The producer acted as 1st AD and even performed as many of the masked henchmen in the film. Michael McCartney and the other cast members would pitch in in every way, assisting with production design and moving equipment. This is a testament to how incredible these filmmakers are. They used their resources for what mattered most, and after watching the film, any knowledgeable producer would swear the film couldn't be made for less than five times its actual budget. This type of creative economic efficiency is what's valued most in Hollywood. These are filmmakers who aren't afraid to get their hands dirty. This was a large point of discussion during the Q&A: Moving up the ladder does not mean productions will be more "comfortable" or "easy" for you as you ascend. Filmmakers must always be willing to show their collaborators that they themselves are willing to do whatever it takes to make their projects and make them great. Tom Hammock, Jacob Forman, and Michael McCartney went through hell to do the impossible and they did it smiling because they love making movies.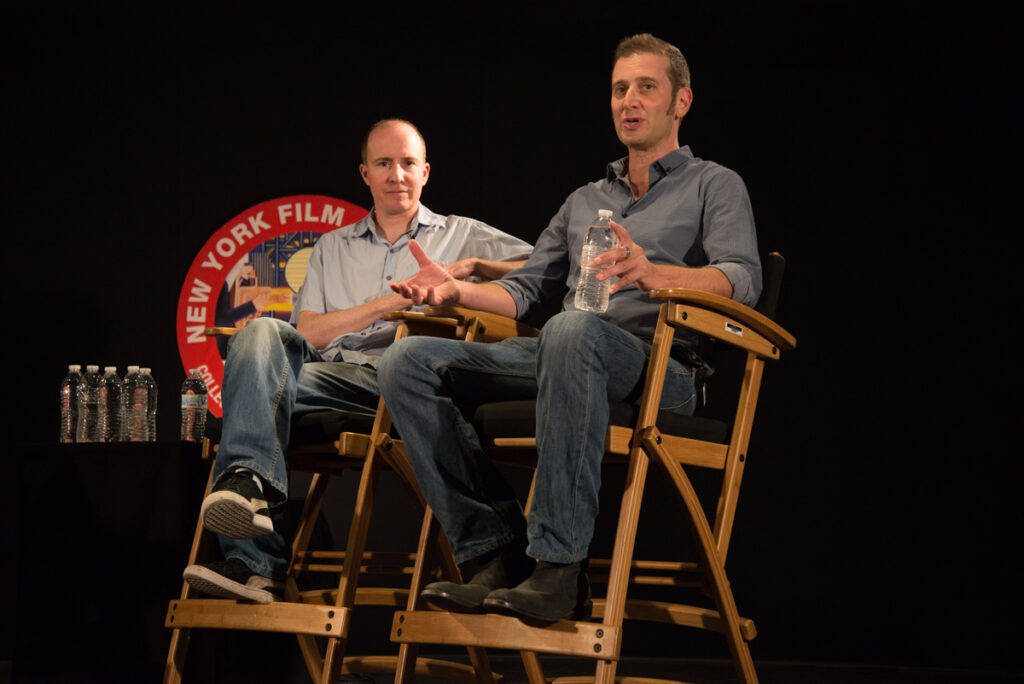 Tom Hammock, the Writer and Director of The Last Survivors, is also a seasoned professional production designer with over 15 feature films under his belt, including the critically acclaimed horror film All the Boys Love Mandy Lane, The Guest, which sold to Picturehouse out of Sundance, You're Next, which sold to Lionsgate out of the Toronto International Film Festival, reshoots on Jacob Aaron Estes' The Details starring Tobey Maguire, Elizabeth Banks, Laura Linney and Ray Liotta, and reshoots on Taylor Hackford's Parker starring Jason Statham, Jennifer Lopez and Nick Nolte. Tom is currently designing the feature Babylon for director Sean Byrne and promoting his YALSA-nominated graphic novel An Aurora Grimeon Story: Will O' The Wisp, for publisher Archaia. Tom has taught production design and marketing courses at New York Film Academy.
The Last Survivors Producer and Writer Jacob Forman's first produced feature, All the Boys Love Mandy Lane, starring Amber Heard and Anson Mount, screened at the 2006 Toronto International Film Festival, and had worldwide distribution. The film received its much-anticipated US theatrical release in October 2013. In 2007, MTV Films bought Jacob's feature film spec Handsome Devil in a bidding war with several studios. Kevin Misher is producing. Jacob currently has features in development at Paramount Pictures, Davis Entertainment, and Liddell Entertainment. IM Global, the Mark Gordon Company and Film 360 are producing his latest spec. Jacob has also held television development deals with ABC Studios and CBS Television.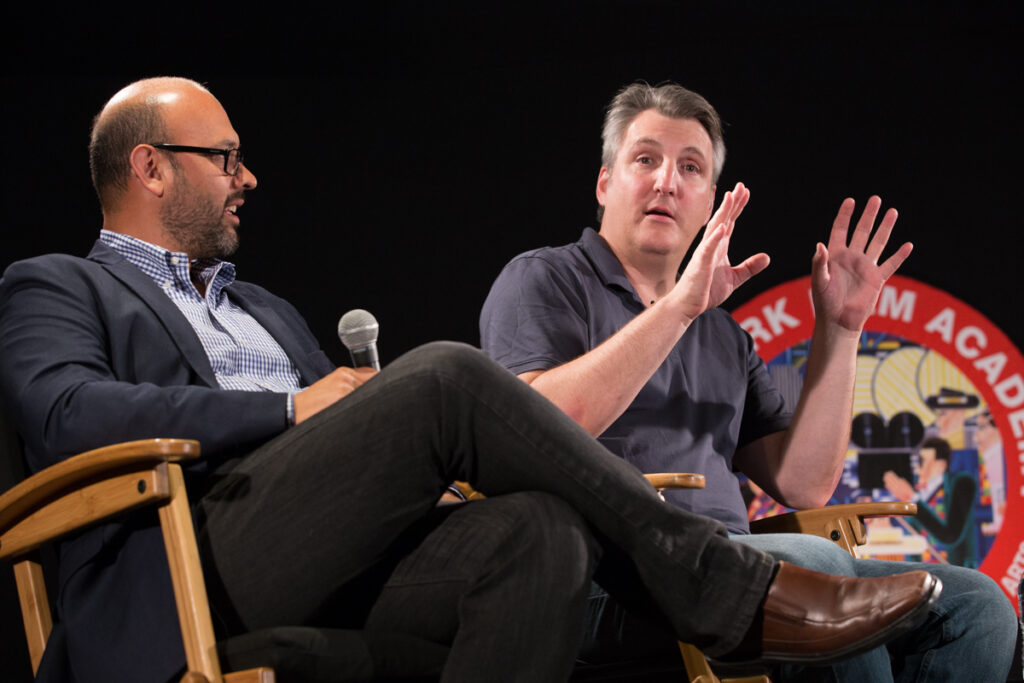 Michael McCartney has appeared in The Amazing Spiderman, Dealing, Neal Cassady, Confess, Bringing Rain, Halloween: Resurrection, Conan O'Brien, Law & Order, Conviction, and The Office. Most recently, Michael completed directing, writing, producing and starring in his web pilot The Millionaires. Michael is on faculty at the New York Film Academy in Los Angeles.
We sincerely thank Tom Hammock, Jacob Forman, and Michael McCartney for visiting the New York Film Academy and giving us an invaluable lesson on filmmaking, and we wish them the best with their film.
The Last Survivors is in theaters now, available on VOD, available to buy on Blu-ray, and to stream through Amazon.com.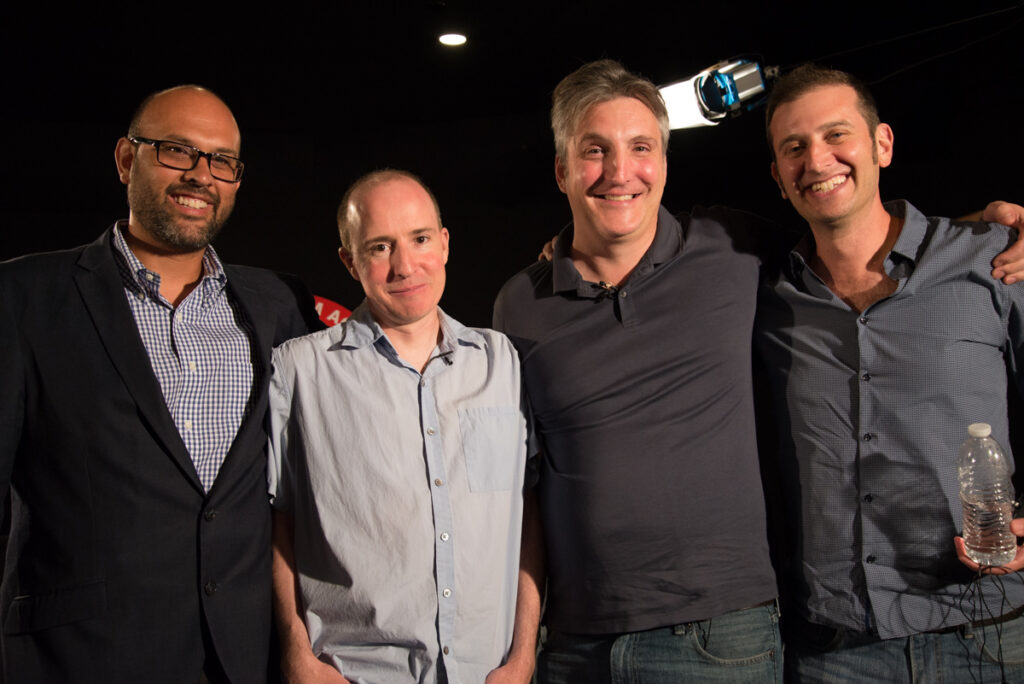 by nyfa