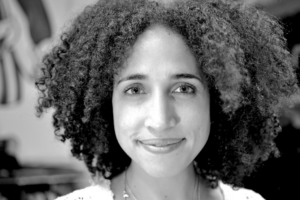 The New York Film Academy is pleased one of its Acting Instructors, Deena Selenow, was selected among arts leaders across the country to be one of ten participants in the SPARK Leadership Program. SPARK intends to create a more diverse theatre landscape by supporting the professional development of exceptional rising leaders of color who aim to take on executive leadership positions in artistic, management or producing roles at U.S. not-for-profit theatres. Given NYFA's diverse student body, SPARK's development initiatives work hand-in-hand with our philosophy.
Building on the success of Theatre Communications Group's Young Leaders of Color Program, this pilot program will provide ten leaders who self-identify as leaders of color with the opportunity to participate in a three-tiered curriculum:
Knowledge & Skills-Building: SPARK will provide the necessary practical skills for success in leading a not-for-profit theatre organization.
Networking & Professional Connections: SPARK will provide opportunities to develop empowering relationships with mentors, sponsors and career influencers, as well as with peers who are pursuing similar career goals.Self
Awareness & Inclusion Training: SPARK will provide tools and resources to empower participants and ensure they promote diversity, inclusion and equity in their work.
"I'm thrilled to have been selected for this exciting program, focusing on both the present and future of diversity and inclusion in the performing arts, as well as my role as an agent for change in our evolving American cultural landscape." – Deena Selenow
Aside from her teaching at NYFA, Deena Selenow has directed opera, theater, concerts, puppetry, performance installation and site-specific happenings in Los Angeles at REDCAT, Highways Performance Space, Company of Angels, Machine Project and CalArts; and in New York at Dixon Place, NYTW's 4th Street Theatre, CSV Cultural Center, NYU and various locations in Harlem, Midtown and Lower Manhattan.
Deena was a recipient of the 2006 Baryshnikov Art Center Multi-Disciplinary Artist Fellowship, the 2009/2010 New York Theatre Workshop Emerging Artist of Color Directing Fellowship, and was a participant in the 2013 Walt Disney Imagineering/CalArts Educational Initiative.
Congratulations, Deena! We're proud to have you on our team.
by nyfa