New York Film Academy MFA Filmmaking Alum Jaco Dukes saw all of his hard work come to fruition last May when he premiered his film El Guardia at the Cannes Film Festival's Marché du Film.
Dukes originally hails from Chile and first attended NYFA in September 2011, enrolling in the MFA in Filmmaking program at our Los Angeles campus. "My first year at NYFA was one of the best years of my life," says Dukes. "For the first time, I was able to think about filmmaking all day, every day of the week. It was paradise. My thesis film that I shot at NYFA opened the door for me to every project and work opportunity that came after. So I think that, if you have all the guidance, support and resources that NYFA can offer (like the amazing instructors; James, Ryan, Nick, Tim, Andrew, and many others), plus an obsession for film and filmmaking, then probably great things will come."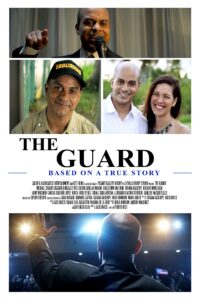 Since graduating NYFA, he has written and directed the short films Silent and Mikey, as well worked several others as an editor and cinematographer. Dukes directed, wrote, and co-produced El Guardia, his first feature film. The script is based on the true story of the highly acclaimed businessman, life coach, and best-selling author Juan Rosado from Puerto Rico, and was inspired by Rosado's empowering book Rags to Riches (El Guardia Que Compró Su Sueño).
The story focuses on a frustrated security guard that starts a network marketing business as a second job with his mentor and veterinarian friend, which leads them into a life-changing journey that will affect the lives of everyone around them.
The film made its grand debut at the Marché du Film in Cannes, France in May 2019. The distribution of the film is being managed by Adler & Associates Entertainment, who are submitting the film to festivals around the world as well as planning a theatrical premiere and distribution in cinemas in Puerto Rico, Miami, New York, and Los Angeles sometime in 2020.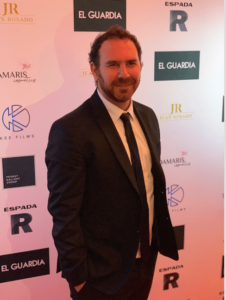 Dukes is currently working on his next screenplay, an indie film that he's always wanted to make—he's devoting all of his energy to producing it in 2020. Says Dukes, "[El Guardia] was the most challenging learning experience of my life as a film director, and thanks to all the obstacles, failures, and successes I had making this film, now I am a little more confident about directing my passion project, my own script, and kick ass with it."
New York Film Academy congratulates MFA Filmmaking alum Jaco Dukes on the Cannes Film Festival Marché du Film premiere of El Guardia and looks forward to seeing what he makes next! 
by nyfa