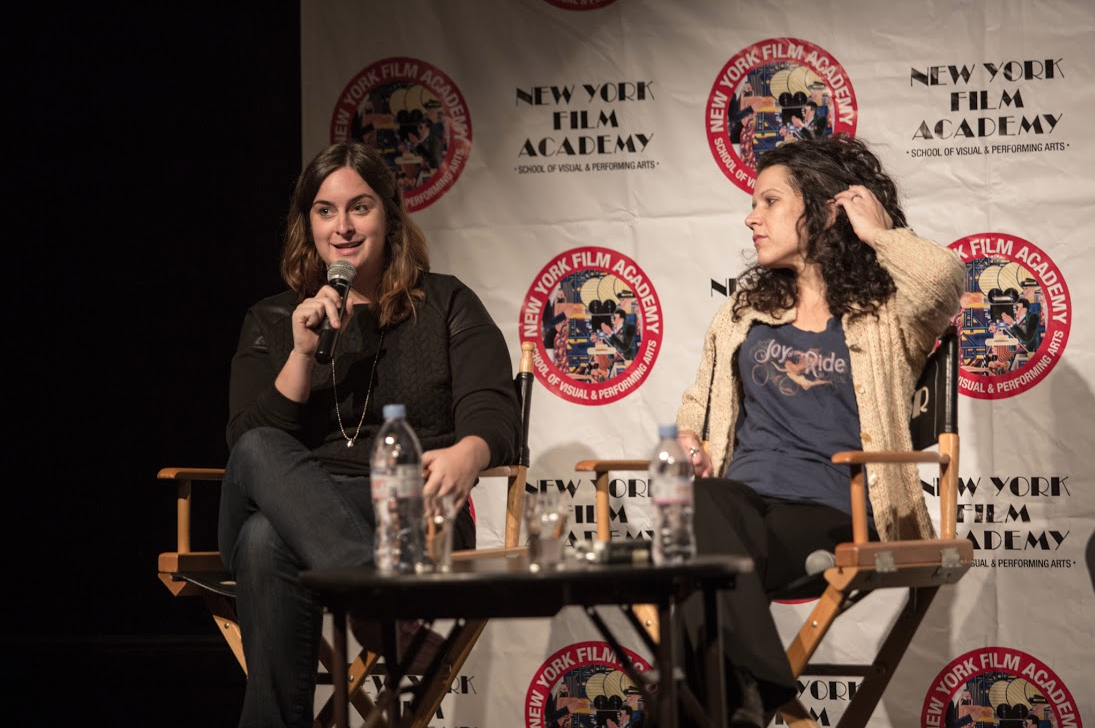 Following a summer run of the play Phoenix at the Cherry Lane Theatre in the West Village, Poverty Row Entertainment, founded by New York Film Academy Filmmaking graduate Julie Pacino, and Jennifer DeLia, went on a cross-country tour with their feature film Billy Bates. The tour held screenings at cities across the country and will conclude this upcoming week with screenings at the Quad Cinema in New York City. Prior to the Quad Cinema premiere tonight, we were privileged to have Julie return to her alma mater with writer / director Jennifer DeLia. Jen and Julie played gracious guest speakers as they presented their film along with moderator and NYFA Senior Director David Klein.
The film dives deep into the mind of an enigmatic artist and the arduous, psychological madness that goes into his creative approach. Bates, played by actor James Wirt, faces some rather disturbing inner-demons. While this is not your standard narrative, the film serves its purpose through its kaleidoscopic cinematography and provocative documentary style.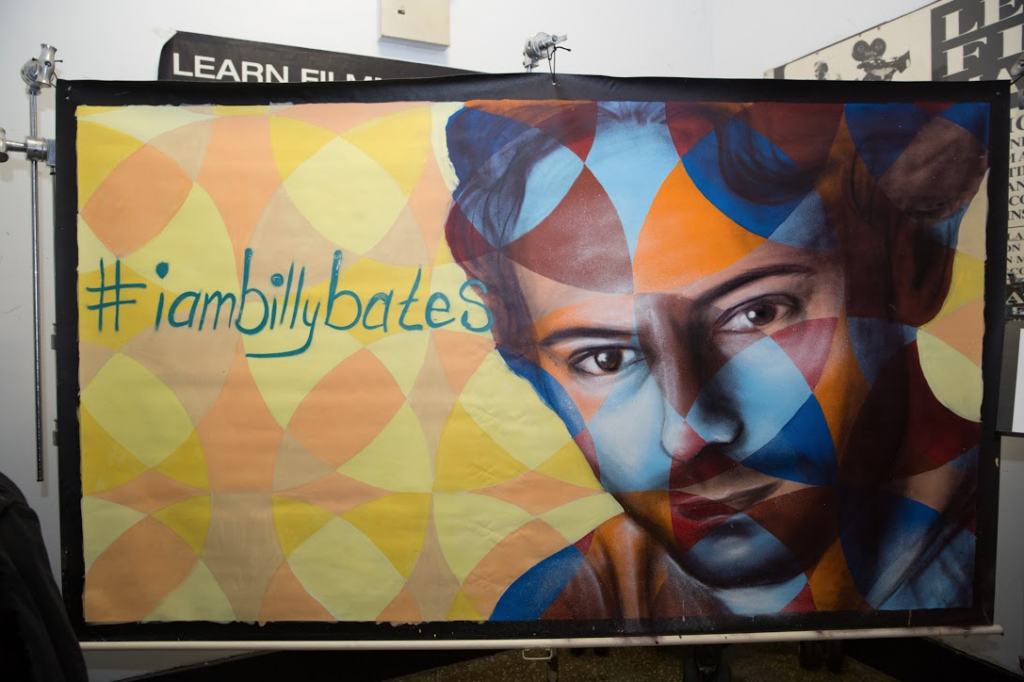 This was Julie Pacino's debut as a producer, with her only previous experience from her short film, Abracadabra. She attached herself to the film about two-thirds of the way into the project after being taken by Jennifer's footage. With Julie's filmmaking background and training, she figured why not get the full experience of producing a film by tackling the project head on. From there on, Julie was one of the few leading forces in getting this film completed and distributed — a task that could be very daunting for an independent production.
"It's essential to know all aspects of filmmaking," said Julie Pacino. "I learned that in the short I directed. It's just as important to know the business side as it is to knowing your actors and crew."
Indeed it was clear that the success of a production, especially with this particular one, has to do with collaboration and respect for the entire cast and crew.
"As a director, it was important that I relate to all of the departments," said writer and director Jennifer DeLia. "You realize that everyone, from actors to PA's, should be treated the same — be humble — realize it's a collaboration from everyone."
As a result of the team's humble and ambitious efforts, independent film lovers across the country and around the world are able to see this film in theaters, as well as online distributors iTunes and Google Play.
Poverty Row is now working on a feature based on the life of female silent film pioneer Mary Pickford, starring Lily Rabe, Julia Stiles, and Michael Pitt.


by nyfa