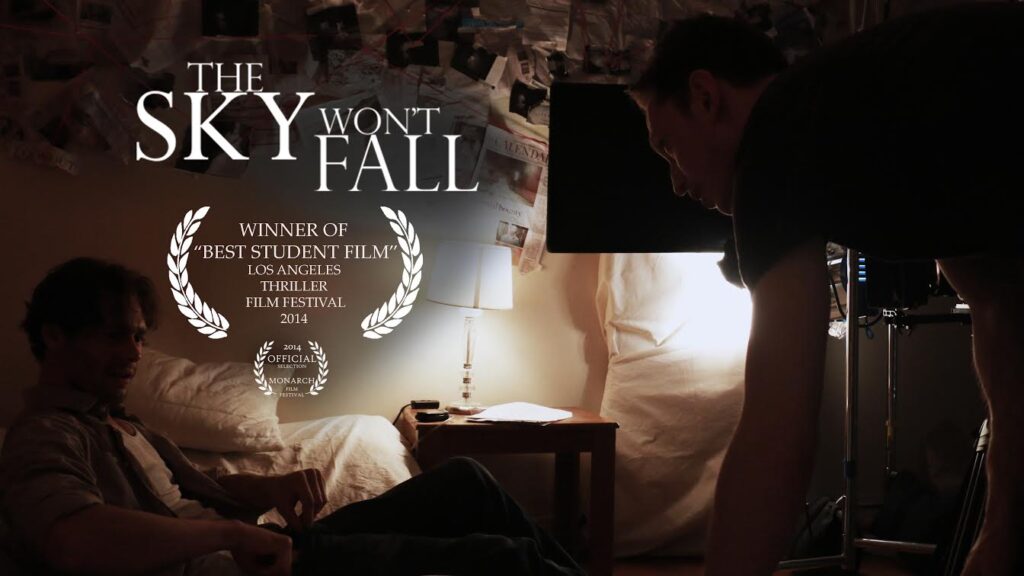 Psychological thrillers have been a part of American culture for some time now. With legendary films like Se7en, The Machinist, and The Shining, it's no wonder why audiences love submerging themselves into an alternate reality where they must question what is real, what isn't, and what will happen next.
Second-year New York Film Academy student, Kellen Gibbs, has done just that in his intermediate film, The Sky Won't Fall and has earned himself the award of Best Student Film in the Los Angeles Thriller Festival by touching on the frightening side of encountering extra-terrestrial life.
"I grew up with a father who would tell me wild alien stories that really fed [extra-terrestrial] intrigue," says Gibbs. "For a while now I've been playing with the idea of doing a story like this and this just seemed like the time to do it."
The mind-boggling film follows Dale Richardson as his life suddenly begins to spiral downward after experiencing what he believes is an alien encounter. As the story progresses, not only do the loved ones around him begin to think he's losing his sanity, but Dale himself begins to question his own thoughts and must choose between what he truly believes happened, or risk losing those closest to him.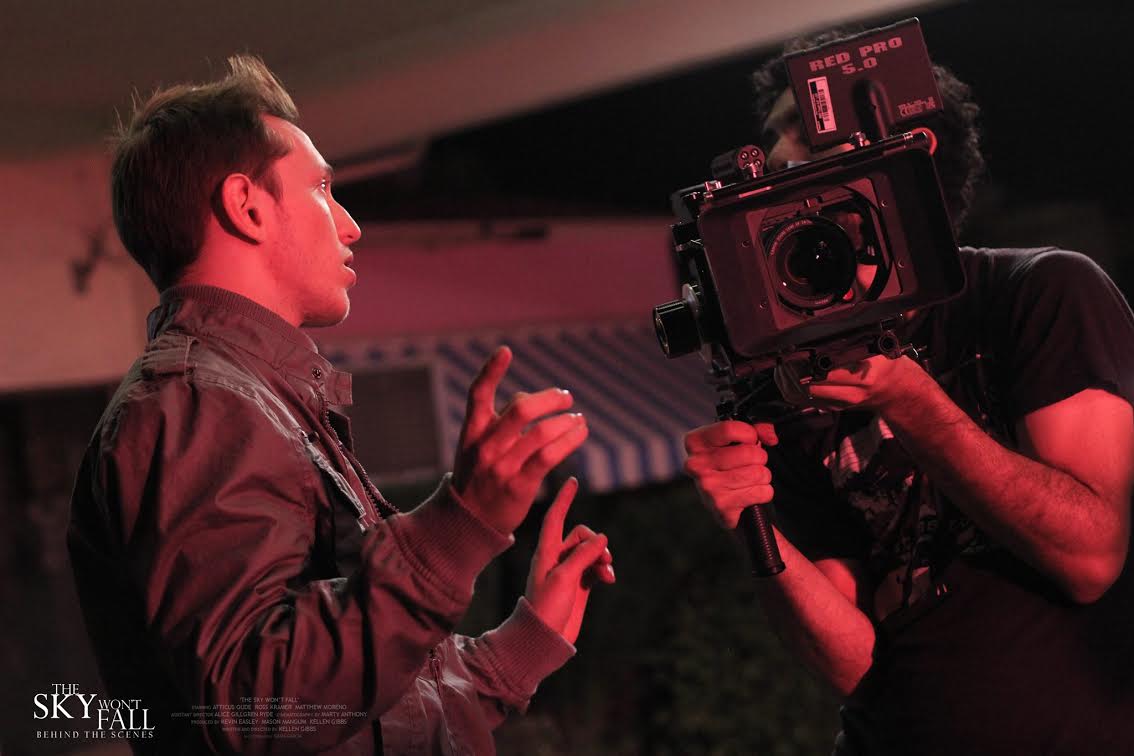 Currently studying in the AFA Filmmaking Program in Los Angeles, Gibbs was asked about his experience with NYFA thus far. "I've loved every minute of it and I wouldn't change my decision to come here," he said. "Prior to NYFA I was making films with no formal training. I would do things that I thought were right, not understanding why. Now I know the 'why' and my filmmaking toolkit is a lot bigger now."
Gibbs also took full advantage of utilizing his fellow classmates by assembling a crew that was comprised mostly of NYFA students and took on a 4-day shoot in Los Angeles. "Knowing each other for the year and being able to communicate made the set really organized and easy to manage," he said.
With his award for Best Student Film already secure, Gibbs expects to see The Sky Won't Fall screen in numerous other festivals, but for now its festival premiere is slated to debut in the first block at the Los Angeles Thriller Festival on December 12. Watch the trailer below.
The Sky Won't Fall Trailer from Kellen Gibbs on Vimeo.
by nyfa