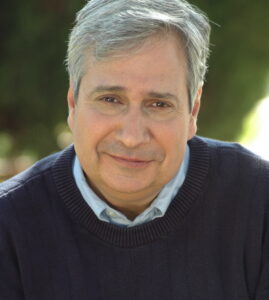 One of the finest and most accomplished feelings for a teacher is when his or her pupils succeed in the real world. Such is the case with New York Film Academy's Acting for Film Instructor Ken Lerner, who is not only recognized for his long-standing career as an actor but also for his help in getting thousands of actors cast in movies, television shows, pilots and plays.
Ken's audition technique and scene study classes are exciting places to grow as an actor. His technique combines the wisdom of the great acting teachers with whom he has studied—London, Stella Adler and Peggy Feury—with his own extensive hands-on experiences in movies, TV shows, plays and commercials.
"I love teaching at NYFA because of all the countries that the students come from," said Lerner. "It is a melting pot of experiences — the enthusiasm of these actors is energizing."
Similar to many of NYFA's staff of talented instructors, Ken has continued to work in TV, movies, and commercials for the last 36 years, making his a recognizable face everywhere he goes. He has appeared in more than 100 top television shows, including The Mentalist, NCIS, In Plain Sight, Two and a Half Men, Desperate Housewives, Castle, Weeds, CSI, Without a Trace and Buffy The Vampire Slayer. He has had over 40 film roles, including Unlawful Entry, The Doctor, The Fabulous Baker Boys, The Running Man, The Story of Us, Immediate Family, Irreconcilable Differences and Project X. In addition to film and television, Ken has starred in productions at The Pasadena Playhouse and Garry Marshall's Falcon Theater and off-Broadway.
"My experience in the industry seems to be the biggest factor in my ability to be trusted that I know what I am teaching them, especially about auditions. I constantly use my acting jobs as reference for my students' learning."
Ken's experience on sets and on stage give him the ability to share inside information with his students. Ken's positive approach to the work and outstanding ability to break down scripts help him to nurture and bring out the best qualities in his students. Ken works and auditions all the time and imparts his experiences in his own funny, gentle but firm way. His technique gets results, as evidenced by the success of his students, who star on shows such as House, CSI, Cougar Town, Burn Notice, Scrubs, CSI: Miami and many others.
Ken uses his extensive contacts in the industry with directors, producers, casting directors and agents to offer special events for his students and monthly industry nights as a public service to the acting community.
His advice to all of his acting students and those pursuing the craft is to work hard and bring their special qualities to their auditions. "They are unique, and they must bring that into the audition rooms."
by nyfa