This past Wednesday, November 9th, the New York Film Academy Photography program welcomed Boston-based photographer, Lou Jones. Mr. Jones specializes in advertising and corporate photography. His career ranges from photojournalism covering Central America warfare and humanitarian causes, to sports photography documenting 12 consecutive Olympics, and his jazz portraits include legendary musicians like Miles Davis, Dizzy Gillespie, and Charles Mingus.
His commercial clients have included IBM, Major League Baseball, Federal Express, Peugeot, Museum of Fine Arts, Paris Match, KLM, National Geographic, People Magazine, Nike, Price Waterhouse, and Aetna.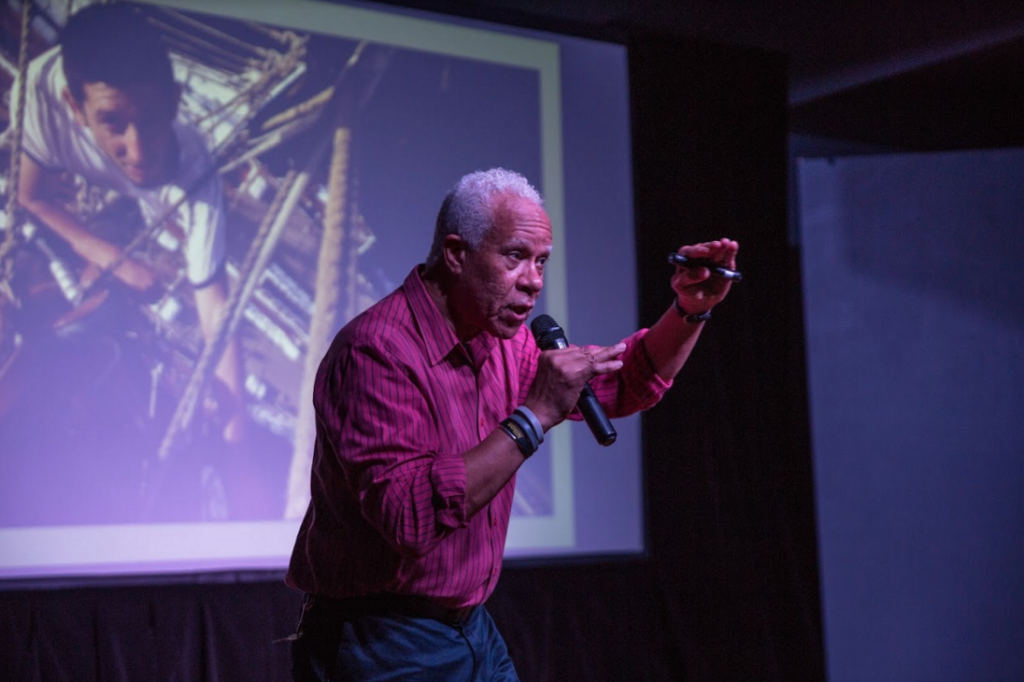 In 2000, the International Photographic Council (United Nations) presented him with the Professional Photographers Leadership Award. Jones is a Nikon "Legend Behind the Lens" and a Lowepro Champion.
Jones graciously spoke in depth about his incredibly successful career, which began for him as a struggling photographer in Boston. Jones first recalled his work as a young adult, pursuing and photographing popular jazz musicians like Miles Davis and Charles Mingus, at a time when his competitors were all vying for rock groups like The Who and The Rolling Stones. It wasn't long before his perseverance and creativity was recognized by ad agencies, publications and brands, eventually propelling him to the one of the top professional photographers in Boston.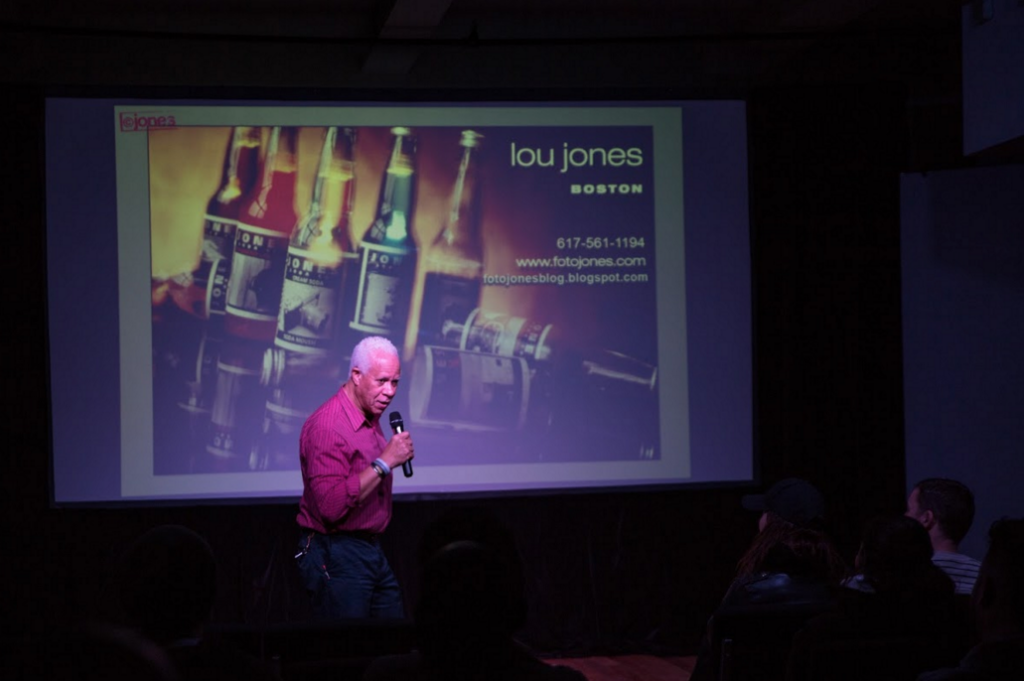 "Change the perspective and you change the point of view," advised Jones. "Find the things that you're really interested in and think about how to incorporate that into your work." 
Jones recalled a risky time in his life when he intentionally had himself captured by rebels in Central America. After explaining his unusual situation, the risk paid off and Jones captured what he needed for National Geographic. 
While he recommends photographers spend time preparing and thoroughly planning their shoots, he concluded, "What is happening on set is what really makes or breaks the project." 
For more information about Lou Jones and his incredible work, visit his website at www.fotojones.com.
by nyfa