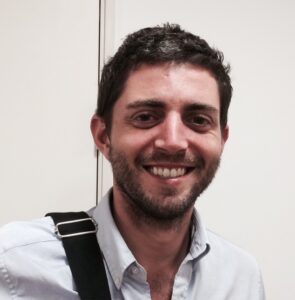 On August 12th, Underground Management's Literary Manager Josh McGuire joined New York Film Academy Los Angeles' Business of Screenwriting class, dispensing pearls of wisdom for NYFA's next generation of emerging screenwriters from his invaluable representational perspective.
On how he ended up in Los Angeles — McGuire explained he followed his gut. He was studying to be a lawyer, but he dreaded the work and had a crisis of what he should do. "The only thing I ever really loved were movies and TV shows", McGuire explained, "I grew up on the classics — Goonies, Jaws, Indiana Jones. I wanted to be a part of that world." With no connections in Hollywood, McGuire decided to quit law. He left the east coast and moved to Los Angeles.
Reading the back pages of the Hollywood Reporter, McGuire founded a job opening for a location manager for an independent movie. He talked his way into the position and thus began his entertainment career. However, he quickly learned the stress of being in on-set production wasn't for him either – "it almost gave me an ulcer." But it was at a party where he met his later business collaborator, Trevor Engleson, that he became intrigued by literary management.
McGuire eventually landed a desk working for a manager at Washington Square Arts, a literary and talent management company in New York and Los Angeles. It was there McGuire found his niche for what he loved to do — developing material with writers. Before long, McGuire was discovering and signing his own clients. And ready to venture out into having his own business, he remembered his inspirational meeting with Engleson. He reached back out to Engleson with his new plan, and they talked about potentially working together. He's been working with Engleson at Underground ever since.
McGuire answered a variety of student's questions about how he advises his own writer clients. "Let me think about that," McGuire explained, "is a phrase every writer needs to learn when they're getting notes from a studio or producer." "It's not just to show that you can be flexible as a writer," McGuire clarified, "it's the truth — you DO need to think about it — so you can figure out the note behind the note and find a great way to fix it."
Answering questions about the types of studio notes his clients receive, McGuire explains they come in all shapes and sizes, "from a machete to a scalpel," McGuire elaborated, "but if you want your project to move forward, you need to address them. This business is unbelievably collaborative. Get used to it." McGuire continued his discussion of working with buyers (financiers and studios), by explaining that often he reverse-engineers the process, by targeting places and sometimes even re-shaping material somewhat after finding out what they're looking for first. "Why wouldn't I make their job easier for them by giving them what they want?"
It's certainly worked out so far, as McGuire has sold countless TV and film projects around town from his growing list of talented writers, including Ronnie Christensen (PASSENGERS), Jason Micallef (BUTTER), and Andrew Goldberg (FAMILY GUY). He also has moved into producing, where he's an exec producer on the upcoming OUTPOST 37 and INCARNATE. He has BUDDYMOON in development with Universal and the TV show BASTARDS with 20th Century Fox.
To close, McGuire offered his final piece of advice for writers coming fresh out of school, "Assistants — make friends with as many as you can. Today's assistants are tomorrow's execs, and will eventually run this town. And so much of all this depends upon the close relationships that you build."
by nyfa