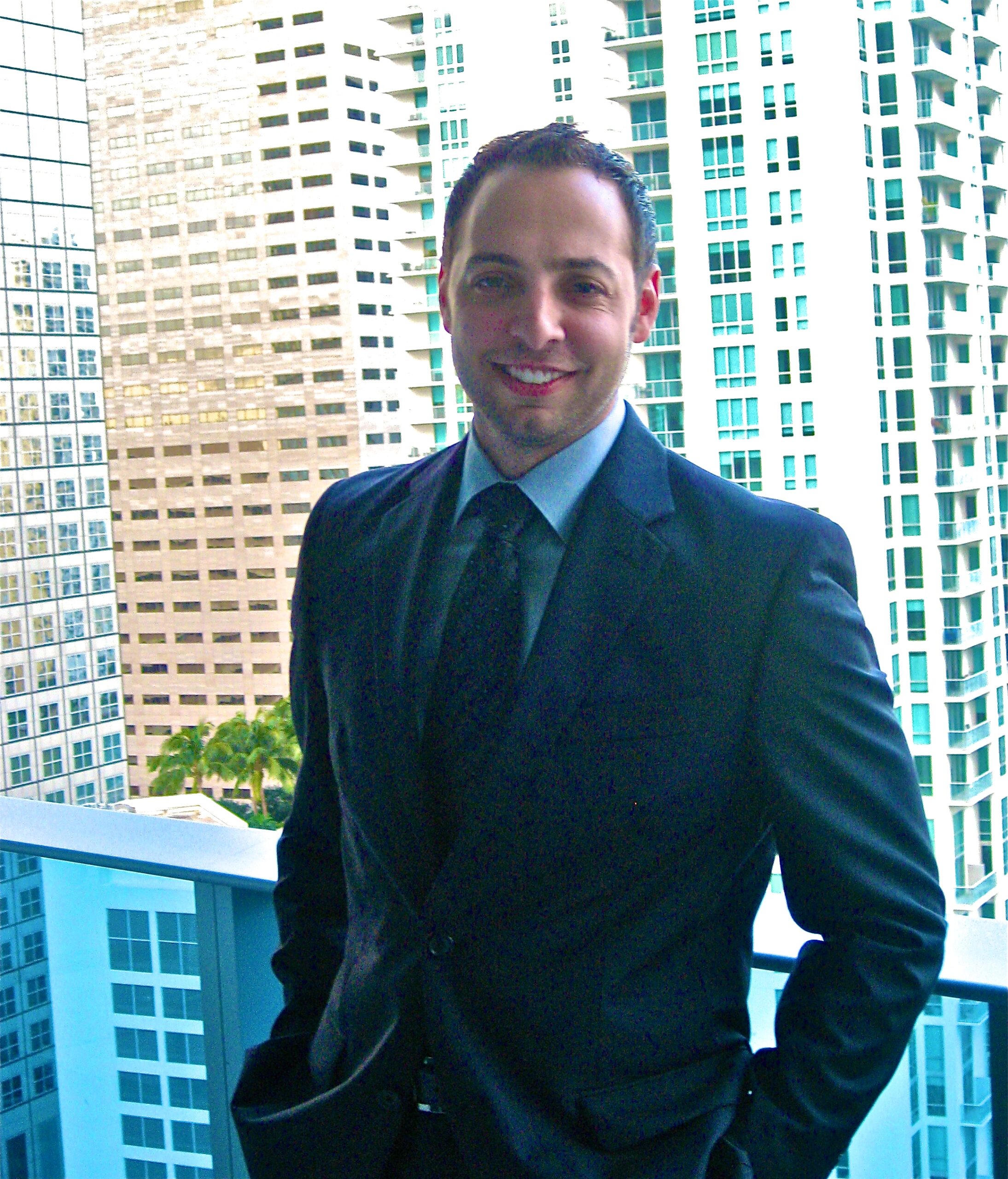 Last month, literary manager/producer Michael Klein of Dobré Films sat down with NYFA's Business of Screenwriting class, charming them with his story of how this River Edge, New Jersey-native wound up becoming a rising literary manager and film producer in Hollywood. Turns out, it all began in Miami, Florida.
Klein attended the University of Miami and got his Bachelor of Science in the Motion Picture Business. He started off as a production intern on the soap opera, Ocean Ave., a Swedish-American soap filmed in Miami for Dolphin Entertainment, which was filmed both in English and Swedish simultaneously about Miami cops on the case of a prostitute-murdering serial killer. "It was Megan Fox's claim to fame," Klein said with a smirk. "I think the Pussy Cat Dolls' Jessica Sutta also got her start on the show. We had a lot of models on as well." Not bad for a first job.
Klein bounced around Miami for a while as a PA and got to work on some pretty impressive movies filming there, including Bad Boys II. "My job was crowd control, making sure people on the streets stayed out of the shots." Klein explained it was pretty cool. "You know that epic shot where Will Smith is shooting out the window as the car is spinning around out of control in Bad Boys 2? I got to see them shoot that. Turns out the whole thing was done on a massive turn table." Klein explained the lessons he learnt early on about cultivating relationships. Part of the reason Klein got these jobs, he explained, was because he had worked with them before. "Crews bounce around from shoot to shoot, like a family."
However, after a few years, Klein realized it was time to move on from PA'ing. He wasn't sure if he should head to New York or Los Angeles, but he knew he much preferred the west coast weather and that most of the business was out there. While yearning to get into the creative end of developing stories and working with clients on new material, Klein also knew that a solid pathway into that world was to work in an agency mailroom. So Klein took a job at the now defunct Broder Webb agency (which was acquired by ICM in 2006), a small boutique literary firm. He became an assistant and served as the liaison between clients and their agents.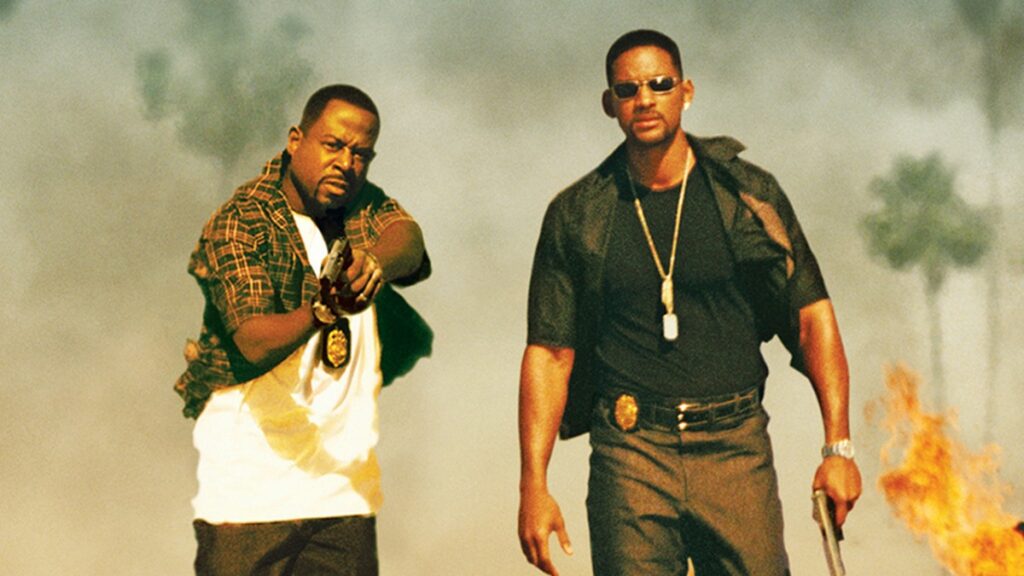 "What I learnt very quickly is that assistants have real power," Klein explained. "They are the first line of defense at agencies and field calls from all over the world." Klein also remarked about the 'class phenomena' with assistantships. "All your fellow assistants at your company and the places around town you interact with, become your class. You come up together; you grew up together. I can't tell you how many assistants I knew then are now real power players today. So treat assistants well. It sounds cliché, but today's assistants really are tomorrow's studio heads."
After working at Broder, Klein knew he didn't want to be an agent, but that representation and management sounded very interesting to him. Plus, management was a path towards producing, Klein's other professional goal. So he took a job at BenderSpink, which in 2006 was the powerhouse management company in the spec world, with multiple high six-figure spec sales in any given year. "It was a different time then," Klein recalls, "specs not only sold often, but for big money."
While at BenderSpink, Klein began hip-pocketing a few clients — that is, unofficially representing a few clients of his own, while still assistant. One of these clients was the writer Tim Tori, a genre scribe on the rise. Klein developed and packaged his script Prowl and ended up producing it alongside AfterDark Films. The film was later shot in Bulgaria and starred Josh Bowman from the hit-series Revenge.
Soon after, Klein went off to form his own production and literary management company, Dobre Films in 2009. He partnered with his close filmmaker friend and collaborator Christopher D'Elia and they have been working together ever since. Klein works with a variety of different writers. While his client Tim Tori went onto write the Joel-Silver produced Dragon Eyes. Klein then found writing team Julie Sagalowsky & Alex Diaz and sold their tween series What's Up Warthogs to Disney XD, where it aired for two seasons and sold internationally to multiple territories.
In 2012, Klein discovered the writing team of Richard Tanne & Travis Baker. Klein helped develop their epic Caesar script, The Roman, which Mark Wahlberg is now producing. In 2013, Klein introduced Rich & Travis to Mythology Entertainment, where they're currently developing a TV series alongside Academy Award Winner Mark Andrews (Brave). In addition, Travis wrote and directed the indie-horror Mischief Night, which was released through Lionsgate in May 2014. Richard also wrote the romantic drama Southside With You, which is going into production in 2015 and is being produced by Stephanie Allain (Hustle & Flow). Most recently, Klein introduced the team to Radar Pictures, who ended up acquiring their crime thriller spec, Midnight.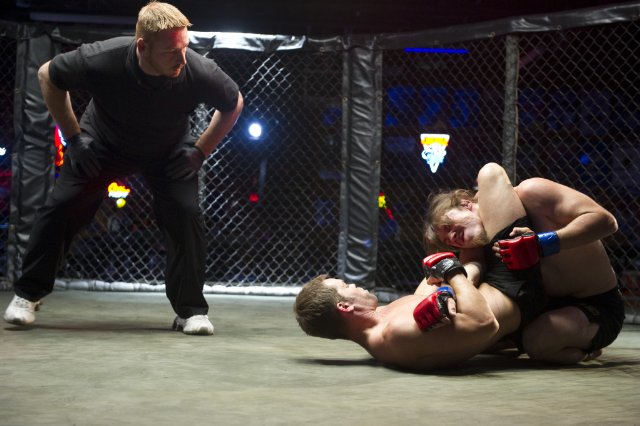 In the summer of 2014, Klein signed writer, James Breen. In the short time Klein has worked with Breen, he helped Breen get signed to The Gersh Agency, and he was hired by Blumhouse Pictures to write a thriller for Gwyneth Paltrow to star.
Klein offered a variety of advice for NYFA's writing students. "There's no shortcut to being a good writer other than reading scripts… There's also something I call 'relationship currency'. I can't tell you how valuable good relationships are out here; it's almost everything. Start making them now — at your internships, and out there in town. It's essential."
Klein went onto talk about what he looks for in scripts. "A unique voice, commercial appeal, specificity, and subtext — that's super important." But the other thing Klein looks at is the person themselves: "Can they take criticism? Are they good in a room? Do they take their time with their craft or do they rush it? Are they too married to their first draft and unable to change? All of this is just as important. Writers need to be flexible collaborators," Klein explained. What turns Klein off to new clients? "When every character sounds the same, and when I can put the script down after 30 pages, then you have a real problem." Klein closed out with some expert advice for all of the students — "Passion drives projects. What speaks to you? You need to find that voice deep inside and hang onto it tight."
In addition to managing, Klein successfully balances a full slate of feature films. After producing Prowl, Klein co-produced The Philly Kid, executive produced by Joel Silver. Currently, Klein's in pre-production with Millennium Films on the action/thriller Point of Violence, as well as the cerebral horror, Spell with Radar Pictures. Klein's also developing the art-house drama, This Is Your Death, alongside Breaking Bad's Giancarlo Esposito. Klein lives in Los Angeles, CA and teaches Pitching classes at NYFA. He can be reached through his company website – www.dobrefilms.com.
by nyfa