New York Film Academy's (NYFA) Professional Conservatory of Musical Theatre (PCMT) recently performed their original musical, NOT WORKING: A 2020 SONG CYCLE earlier this month with live, COVID-safe performances at East River Park Amphitheatre in New York City.
The original production was conceived and directed by NYFA's Travis Greisler (The Cher Show) with musical direction by Kevin David Thomas (A Little Night Music) and was created especially for the Musical Theatre students at NYFA.

NOT WORKING: A 2020 Song Cycle is a nod to the 1970's song cycle WORKING, and portrays the various stories and vantage points of topics ranging from the global pandemic, the Black Lives Matter movement, quarantine and isolation, and our immense desire to be telling stories live and in person again.
The full length, live musical showcases NYFA's PCMT students performing contributions from 15 different composers/lyricists from many racial backgrounds, gender identities, and sexualities. Each composer wrote about their various points of view on all things 2020 during this time where many have been missing the element of live performance for the majority of the year.
"It is a show about all the things that are not working in our world, written in 2020, about 2020, and performed in 2020," said Greisler. "A thing most new musicals never get to do as they usually take so long to get written and eventually produced. We had quite the opportunity on our hands and I didn't want to waste it."
In addition to the performers, composers, and lyricists involved in the show, NYFA's PCMT also collaborated across disciplines with NYFA's Filmmaking and Cinematography departments to capture the live performance for online streaming distribution so as to reach a potentially even larger number of viewers.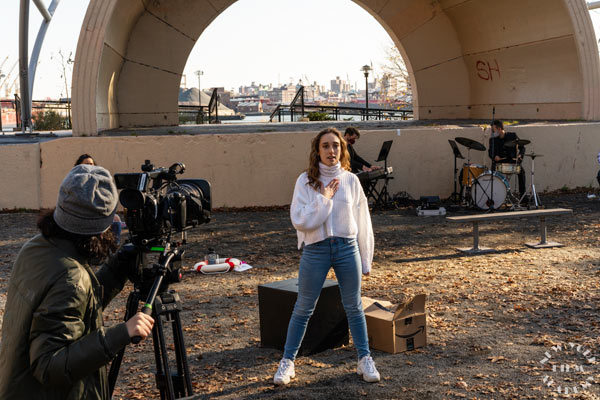 "One of the things this pandemic has taught everyone in the performing arts is the necessity to find new and creative ways to bring our performances and talents to a large audience in an unconventional way," shared Pierro Basso (AIC-IMAGO), Chair of NYFA's Cinematography Department in New York. "What the pandemic has not done, however, is deter from the longstanding collaboration between the Filmmaking, Cinematography and Musical Theatre departments at NYFA."
"NYFA is so proud of all of our students for their continued excellence in the face of very difficult circumstances," added Senior Executive Vice President and COO at NYFA David Klein. "We are so proud of our Musical Theatre Department, the Professional Conservatory of Musical Theatre, and our musical theatre students and faculty who have overcome what seemed to be insurmountable obstacles to live performance to create a new musical during a global pandemic."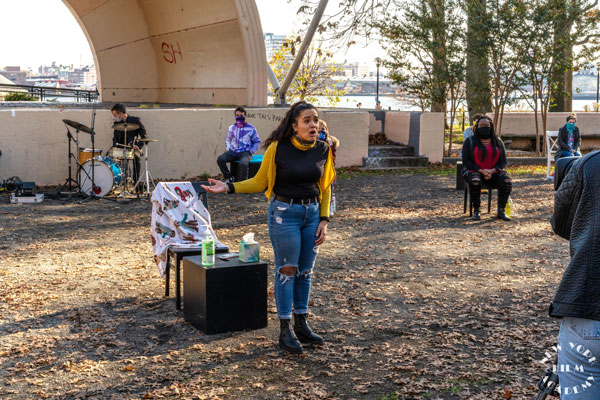 The show's producer and Chair of NYFA's Musical Theatre Department Kristy Cates (Wicked, Charlie and the Chocolate Factory) also added, "I am thrilled that NYFA gave us the green light to create and produce this amazing new piece of work and I know this show has been an extremely uplifting and cathartic experience for all the performers, composers and audiences alike. We are proud we were able to share NOT WORKING with New York City."
by nyfa