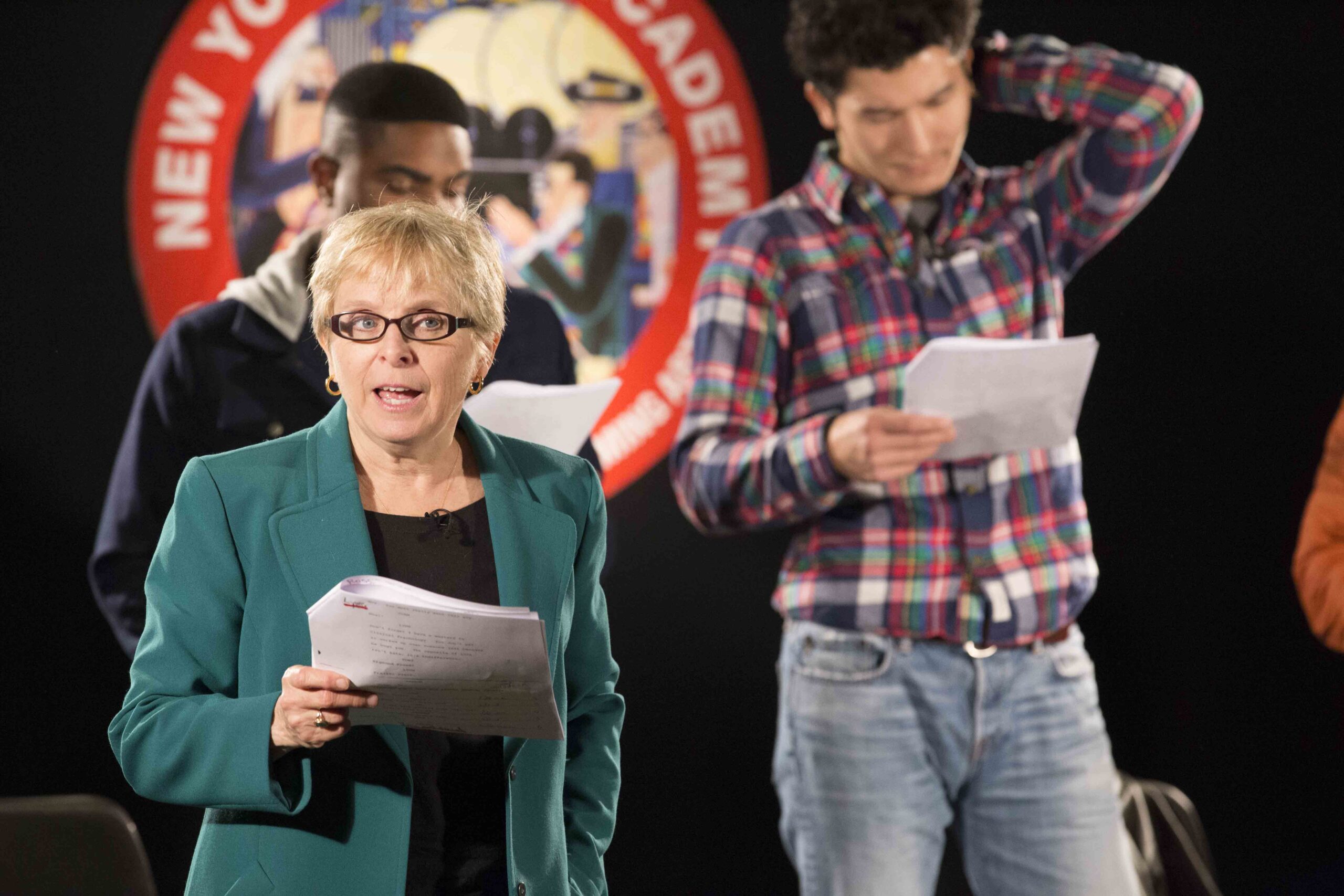 New York Film Academy students received a special treat when Emmy award-winning TV director Mary Lou Belli taught her acclaimed sitcom directing and acting workshop at the school. Mary Lou has been directing television for over 20 years and the shows she's worked on include NCIS New Orleans, Monk, Hart of Dixie, Wizards of Waverly Place, Sister Sister, Charles in Charge, Girlfriends, and The Game, to name a few. She has co-authored three books, "The NEW Sitcom Career Book," "Acting for Young Actors," and "Directors Tell the Story," with fellow DGA member Bethany Rooney.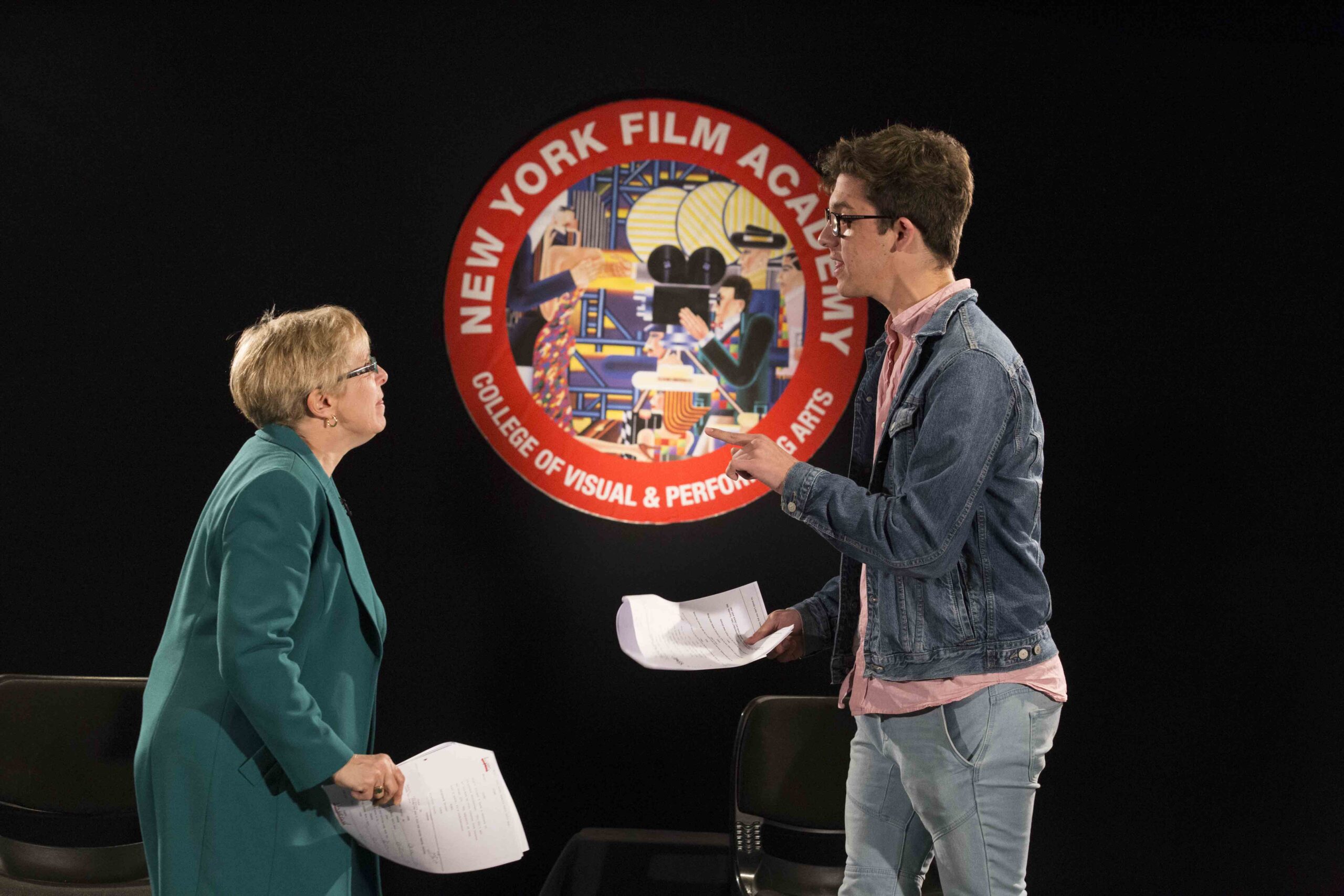 The theater was packed with filmmaking and acting students thrilled to learn more about the art of sitcom. Mary Lou first lectured, sharing crucial sitcom concepts and vocabulary, and then brought groups of volunteering students to the stage where she paired them off to run classic sitcom scenes. Mary Lou critiqued the students' performances using the concepts and vocabulary she taught them, and had them run the scenes again and again until they perfectly popped like any comic gem you'd see on television. She also cycled in and out filmmaking students to shadow her as director and jump in with their own scene critique and reworking when called upon. The energy in the room was high and students raced to the stage to be the next to participate. The audience cheered and burst out in laughter at every scene iteration.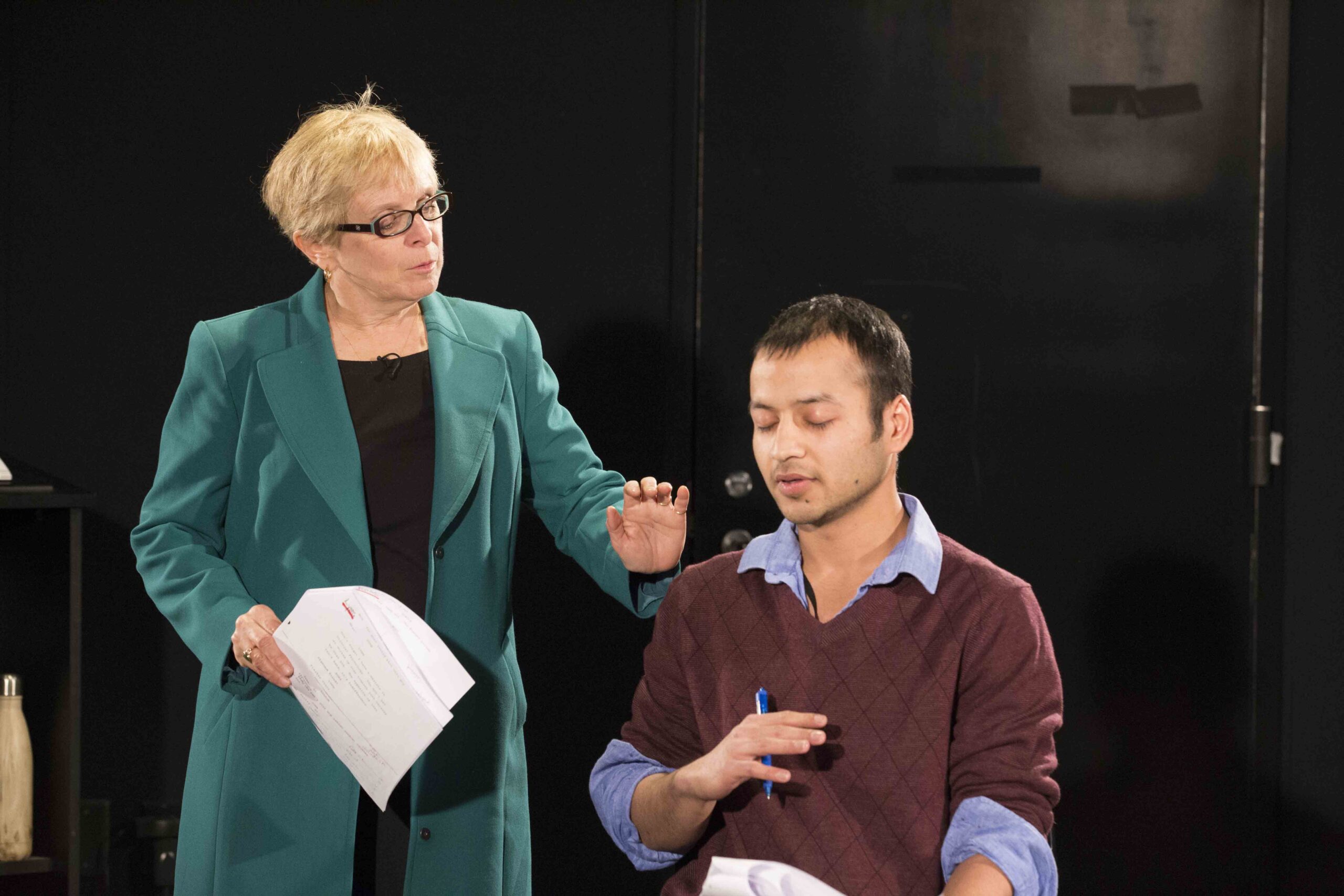 NYFA students were also happy to discover that the curriculum and experience that they received is very close to what they saw from a world-class sitcom director.
We sincerely thank Mary Lou Belli for imparting her wisdom on to us and look forward to the next wonderful TV show she directs!
by nyfa