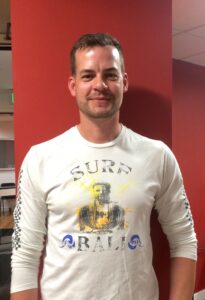 This past semester, screenwriter Matthew Jennison visited with our Business of Screenwriting students to regale his improbable story about how he literally sold his first project to Warner Bros.—without any representation whatsoever—before going on to become a rising film and TV writer.
Jennison, who is six-foot-six, had at first considered being an actor when he originally moved to Los Angeles from Albuquerque. He recalled, "They told me I was too tall, but I wasn't going to let that stop me." Jennison always loved storytelling, and soon he discovered that he wanted to explore different sides, including the writing side. So, he partnered up with actor/writer Brent Strickland, who he met in an acting class. They read some scripts and a few books, and they started writing projects together.
The problem was they had no representation and didn't really know how to get people to read them. They wanted to write something that would garner them some attention, maybe even based off something people knew… "Wonder Woman seemed like the perfect property and character to write a spec script about. Many people had tried to crack a Wonder Woman movie, but it had lingered in development, and it'd been a very long time since the TV series. She was powerful and alluring. We thought we'd give it a shot…"
They figured if done right, it was a good way to get noticed, a good sample, by building a story around a character people knew. So they wrote their 'Wonder Woman' script, an ambitious take set against the backdrop of WWII. "At the time, doing a period comic book was a pretty novel idea and was one we were really excited by."
When it was done, Jennison got his friend Kristian Harloff (now of 'Schmoes Know' fame, then an assistant at Silver Pictures) to give it a read. "I knew Kristian from my time interning at Village Roadshow Pictures, and since he worked at the production company who was producing the real Wonder Woman movie, I figured, who better?"
Harloff liked the script and it trickled up the chain fast, as everyone at Silver Pictures grew more and more excited about it. Then, the studio Warner Bros. got their hands on it, and they liked it too. "It was one of those Tuesday-to-Friday stories we rarely hear about anymore, where people read it at the start of the week and you have a deal by the close of the week. "It was crazy," Jennison recalled.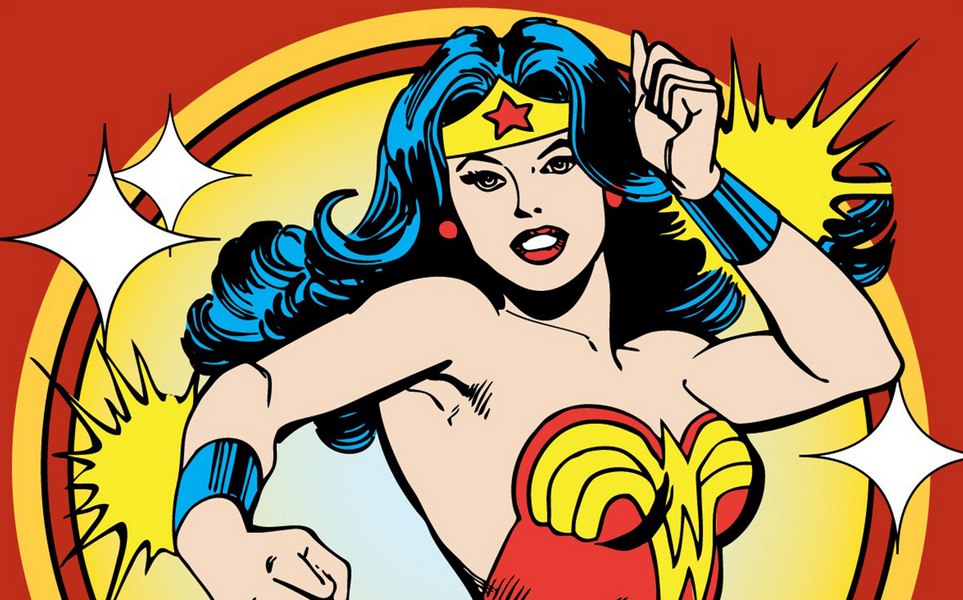 With a studio deal under his belt, reps came calling and Jennison and Strickland signed with ICM and Underground Management. They began what's known as 'the water-bottle" tour, "This is where you meet a lot of people—execs and producers—in a short amount of time. Lots and lots of general meetings."
Universal was interested in adapting the graphic novel Villians from Viper Comics into a feature, and they hired the writing duo to adapt it with Sean Bailey's Ideology producing. "What was great about this project, is we got to have some fun with a group of bad guys with super-powers and tell a story through the lens of someone who wants to learn the fine art of super-crime."
Jennison offered a variety of advice for the screenwriting students with adapting pre-existing properties. "The source material is never just what they want. They want your own unique spin on it. They want you to take it somewhere they haven't thought of… But you as a writer also need to find your own emotional connection to the material, if you strip the fantasy and sci-fi away, what's the story about for you on a primal human level?"
Jennison warned that it can be a difficult business, especially when company politics that you have no control of play a role. "Companies merge or an executive leaves and projects linger. Outside forces are constantly altering the landscape of your projects, which is why you have to keep writing, keep coming up with new ideas."
Jennison also advised that writers get a day job in the business when they get out of school. One of Jennison's first jobs was working for the comedy troupe Broken Lizard as an assistant to actor Kevin Heffernan on the movie Beerfest. "It was a great experience working on set and working for an actor. I learned a lot."
Jennison shared a few more nuggets, "Play ball. That's an expression to remember as a writer. Always try and make it work and be collaborative," Jennison advised. "It's not for me." That's another expression you'll hear a lot. It's the soft pass and may be unfortunately all you get sometimes."
Joining a writer's group and working with a writing partner who keeps you to deadlines were two other strategies Jennison suggested when starting out. Jennison now writes his projects himself but got his professional start with a partner.
"And always remember 'that was then' with executives notes," Jennison closed, "In other words, their opinions can change. What they thought a few months ago or even a week ago, may not be how they feel now. But you need to be flexible and adapt to their changes. And always be searching for where the notes are really coming from. Not the solutions, but the problems".
Matthew Jennison currently lives in Los Angeles and works as a Film and TV writer. He is currently developing a variety of TV and film projects around town and repped by Matt Bass at Chemical Imbalance.
by nyfa