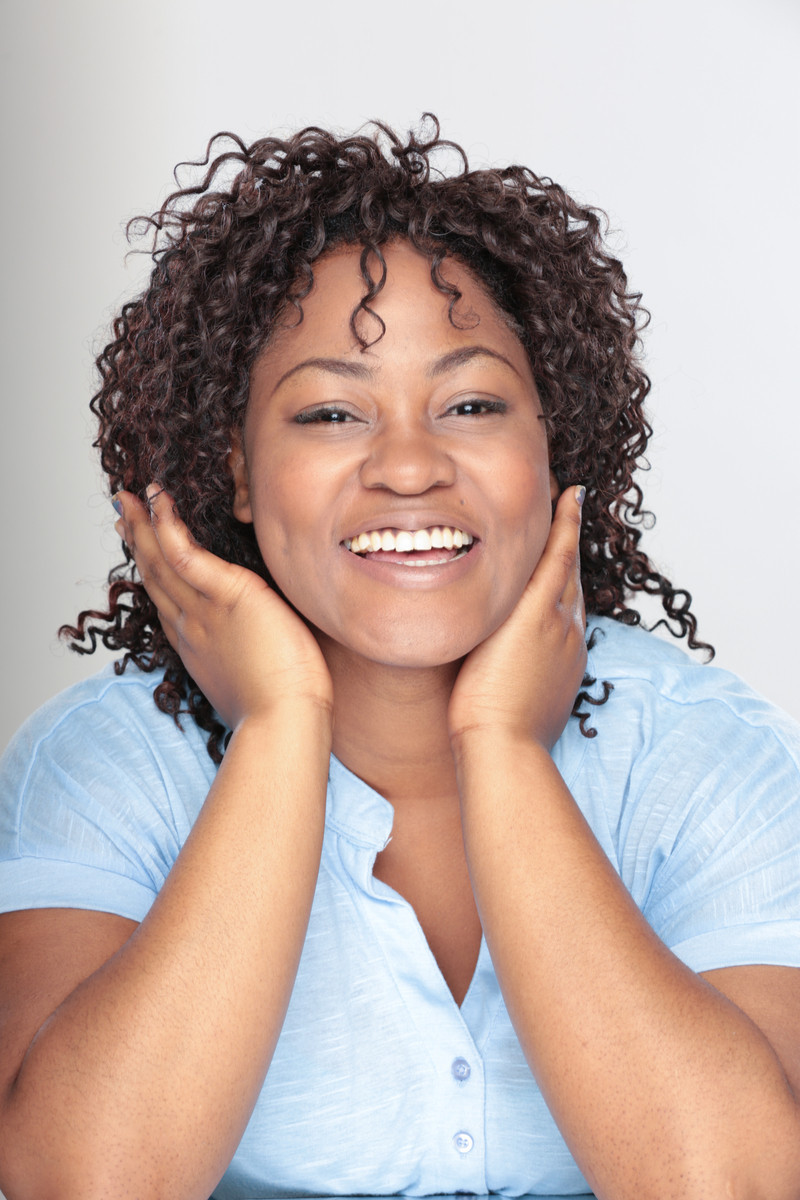 This past June, the Afrikan Women's Repertory Company put on The Spring into Summer Festival, which consisted of seven plays over the span of one weekend at the Producers Club in New York City. Of the seven plays from playwright and director Vivian Bonnie Wright, the premiere play was I'm Sorry, a too familiar tale of gun violence. The play is a heartbreaking urban tale where four talented and smart teens head off to prom and only three come back.
Playing the role of Christine, a talkative teen with a tender spirit, was New York Film Academy MFA Acting alumnus, Charlotte Makala. Charlotte first became involved with the production simply by applying on Backstage and auditioning for a spot in the cast. Most of the cast had already been selected apart from two roles. At the audition, Charlotte felt an immediate rapport with Miss Bonnie Wright and it was no surprise when later that day she was informed that she would play the role of Christine. The play would be her first outside of NYFA.
"New York Film Academy's MFA program was and still is integral to my profession because the training helped me understand the technical aspects of what it is I was doing," says Makala. "It's one thing to do what you are told but another to know what you are doing. Whenever stage directions were called, I knew what I was doing. Prior to NYFA, I had limited knowledge as to what and why things were – in terms of acting. NYFA's program helped me get in touch with my creativity for the craft, which I thought I had lost (because it had been two years since I last acted professionally before I joined the program)."
Charlotte stresses the importance of patience in a field that requires countless hours of waiting and auditions. "There is a lot of waiting; waiting for your next audition, waiting for a call back, waiting on set and waiting back stage. So, what's the key to maintaining your cool in an arduous field with many ups and downs? Have fun! "I'm sure some actors are rolling their eyes right now, but this little "note-to-self" is key in my auditioning process."
Charlotte's goal as a professional is and has always been to entertain and to tell stories — stories that matter and stories that capture the essence of what is to be human. As for now, Charlotte says she's simply living one audition at a time. With her experience, persistence and patience, we're sure Charlotte has a bright future ahead of her!
by nyfa