New York Film Academy (NYFA) South Beach student Bruklyn Miller hasn't completed her MFA in Filmmaking yet, but she's already making waves in the festival circuit with her film, Celestial. The project was recently selected to receive the Wolfson CinemaSlam Works in Progress Award from the Miami Film Festival's CinemaSlam section.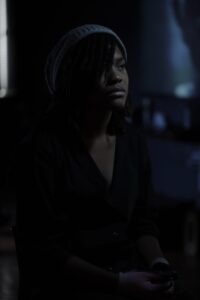 Miller is currently enrolled in the MFA in Filmmaking program at NYFA's South Beach campus in Miami, Florida. As part of her studies, the young filmmaker will receive 2,000 hours of hands-on instruction and production experience on a variety of high-end digital and analog film cameras.
Celestial is Miller's intermediate film. The social thriller focuses on Nola Dubois, an intentionally standoffish girl gifted with the ability of touch sensitivity. As she begins to unravel mysterious secrets about her parents' church, Dubois finds herself haunted by tragic and disturbing events. 
"As a filmmaker, you are often put in positions of struggling to make it closer to your dreams," says Miller. "Celestial is the reason I applied to New York Film Academy. Working with the cast and crew for Celestial allows this to feel real. Everyone is so committed to creating something that goes beyond a typical horror film. We want to create something that haunts our audience even when it isn't making them jump; something that is hushed and character driven—the real terror goes beyond the central purpose and more so with the byproduct of a ruthlessly specific agenda and the effects it has on our main character."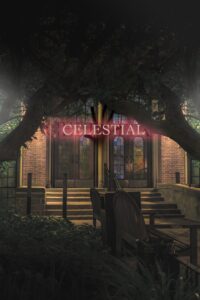 The film was selected to receive a $2500 Wolfson CinemaSlam Works in Progress Award. As part of the grant, the film will be enrolled at no cost in next year's Lynn and Louis Wolfson II Family Foundation CinemaSlam Competition. The prestigious section of Miami Film Festival's CinemaSlam aims to support Miami-area student filmmakers and help them navigate the film festival circuit, as well as encouraging students to use archival materials in film and video production, specifically material housed at the Lynn and Louis Wolfson II Media Center.
UPDATE (3.30.20)
Bruklyn Miller nabbed the top prize at the Wolfson CinemaSlam Production Grant Competition during the Miami Film Festival in March 2020.
When asked about incorporating the archival footage in her film for the competition, Miller remarked, "I knew how I wanted to use the archival footage the moment the opportunity was presented to us, however, I never planned on highlighting it as much as I did in the finished product."
Miller, who is in her second year at New York Film Academy's South Beach campus working toward her MFA in Filmmaking, says that Celestial is the reason she applied to New York Film Academy in the first place. "I found myself with, what I believed at the time, was a good script, but no idea on how to bring it to life," she says. "New York Film Academy and CinemaSlam helped me do exactly that." Celestial, Miller's narrative short film, follows the uneasiness that stems from the stigma surrounding mental illness in the African American community.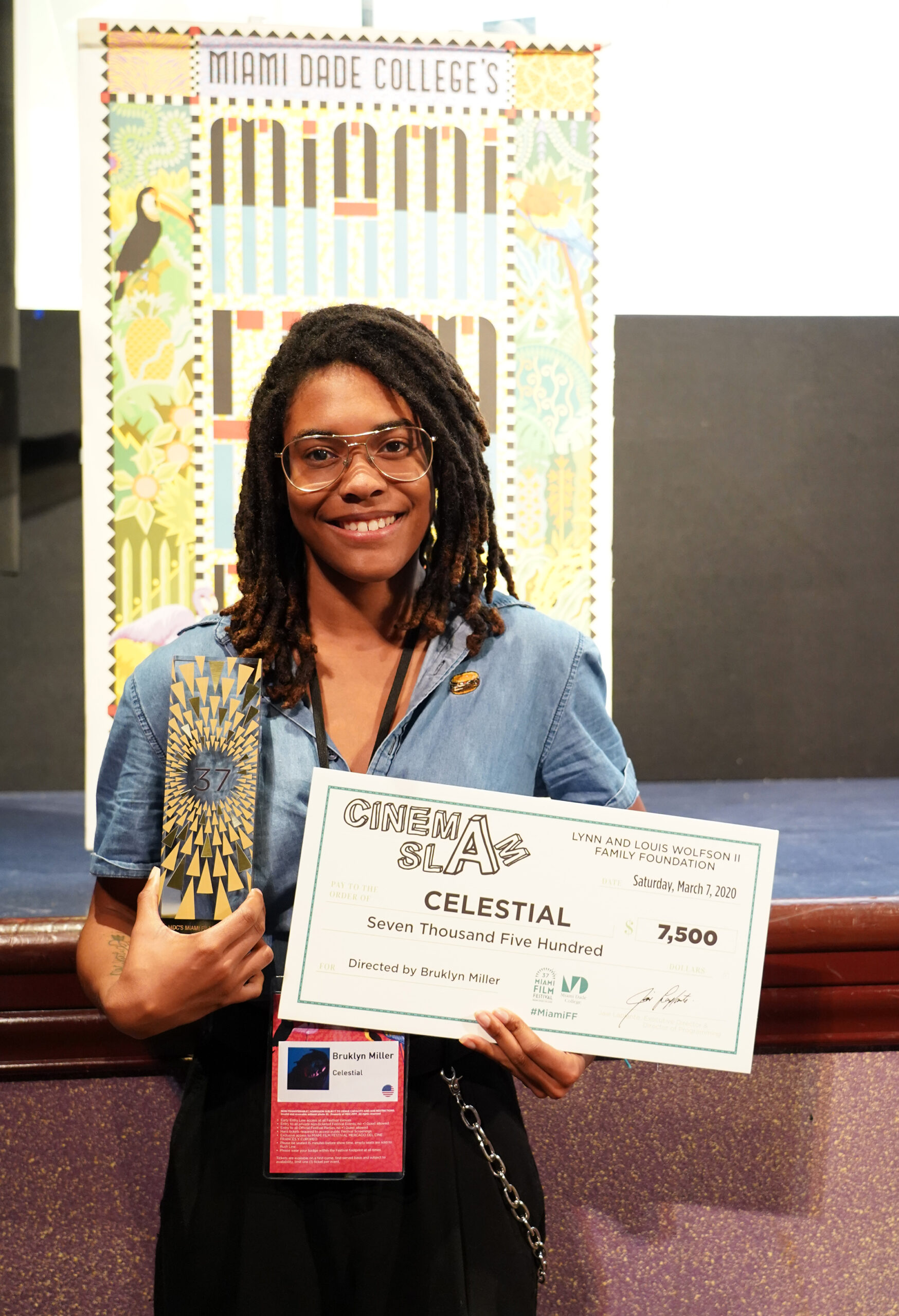 New York Film Academy congratulates MFA in Filmmaking student Bruklyn Miller on big win at the Wolfson CinemaSlam Production Grant Competition.
by nyfa